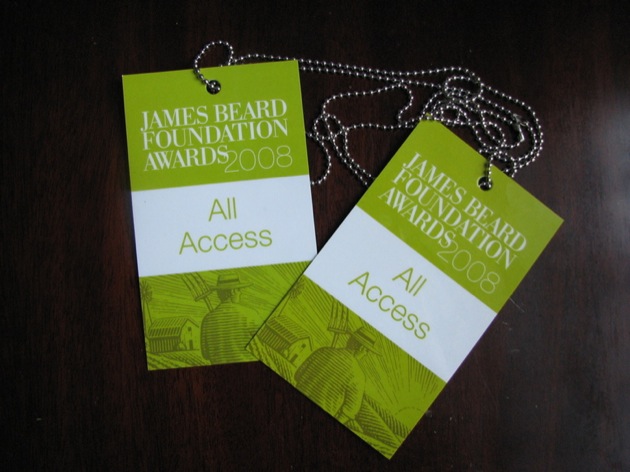 For those who didn't catch our incredibly late Sunday post , we were both live bloggers at the 2008 James Beard Foundation Awards.  See those all access passes?  We could essentially go anywhere we wanted to at Lincoln Center.  To check out the trouble we got into, visit the James Beard Live Blogging Site .  There you'll find a nice recap of us chatting with Nancy Silverton about her shoes, moaning over large hunks of ham, and trying to find a drink.  We didn't see much of the actual awards ceremony -- to be honest, we saw none of it -- but we did have a chance to meet a lot of chefs and eat some very good food.
Here are some out takes from the evenings festivities...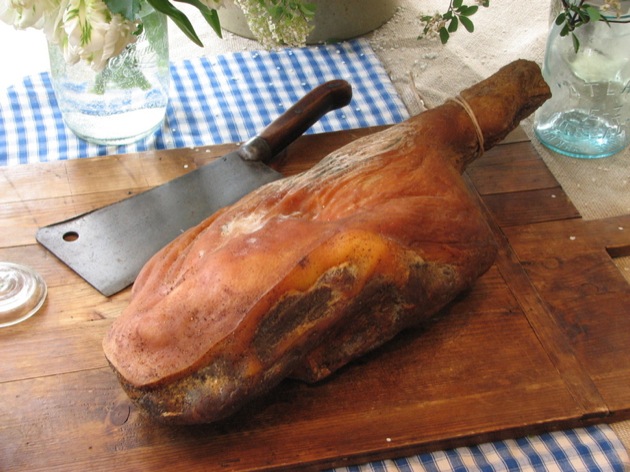 We were eyeing this ham from the beginning of the evening, and for much of the time it sat unguarded.  There was talk about taking it and running to Central Park for a picnic to end all picnics.  It was eventually sliced and put between two tiny biscuits to make probably the best ham sandwich we have ever--and will ever--eat.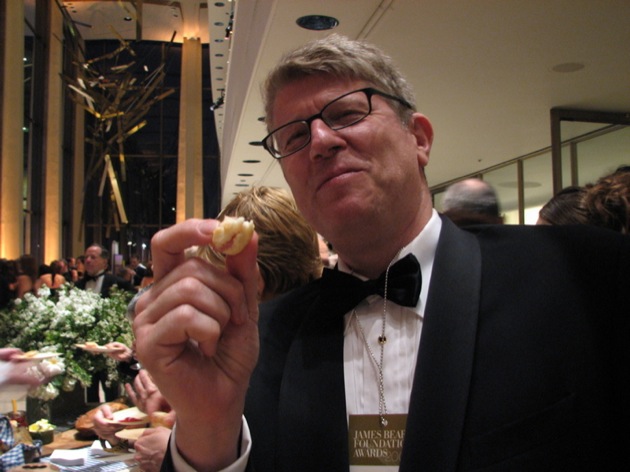 Nick bumped into Ed Levine ( check out his recap of the night) who immediately made him try the ham biscuits.  They were goooooood.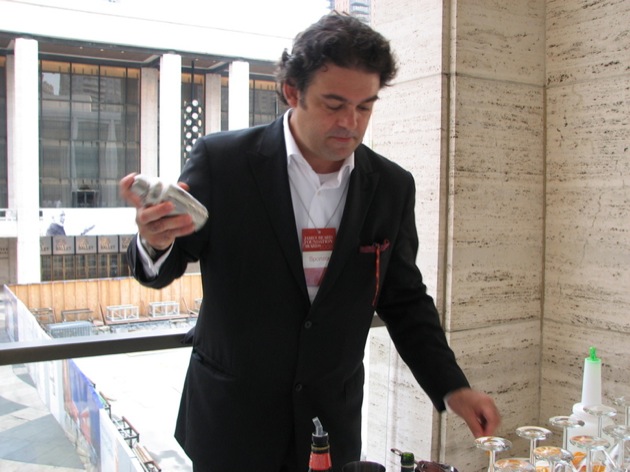 Here was the kindest bartender in the place, who made us a cocktail early in the night .  Instead of asking us what kind of drink we'd like he asked us how strong.  Good bartender.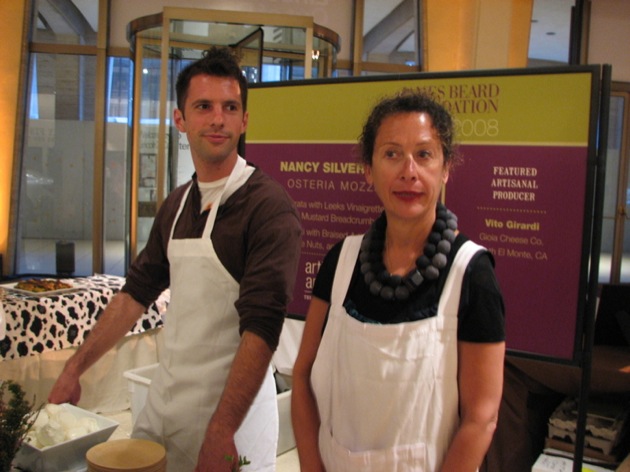 Nancy Silverton was a little confused by us, which is understandable.  But she did show us her shoes .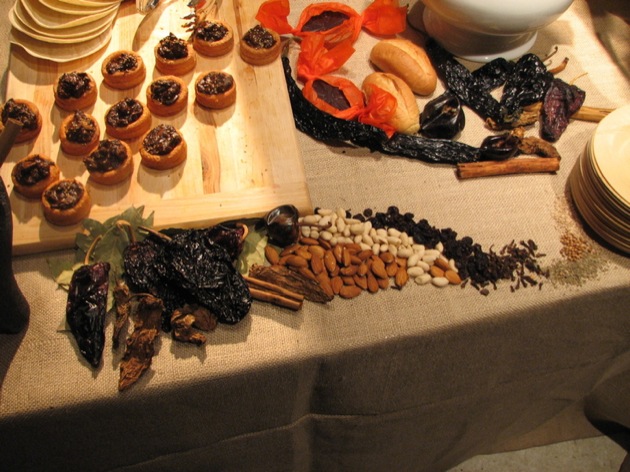 We spent a good part of the evening walking around this table, where Jaime Martin Del Campo's mole lay in wait.  Here were just a few of the 43 ingredients in the blackberry mole, which includes 6 different kinds of chile.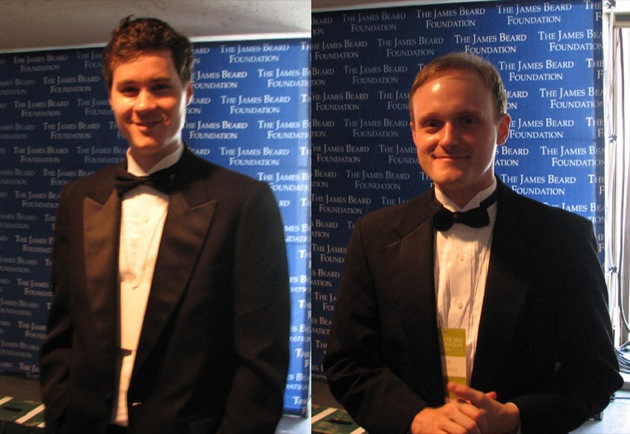 Other highlights included being less than ten feet from Jacques Pepin, running into Wyle Dufresne (literally, Blake accidentally ran into him), seeing David Chang hanging out on a couch with no one to talk to, and getting annoyed with Bobby Flay for hogging the Michel Nischan table where they served the best meatloaf we're ever eaten.
Ed Levine,
Ham,
James Beard,
James Beard Awards,
Nancy Silverton,
Uncategorized