By Elin Raun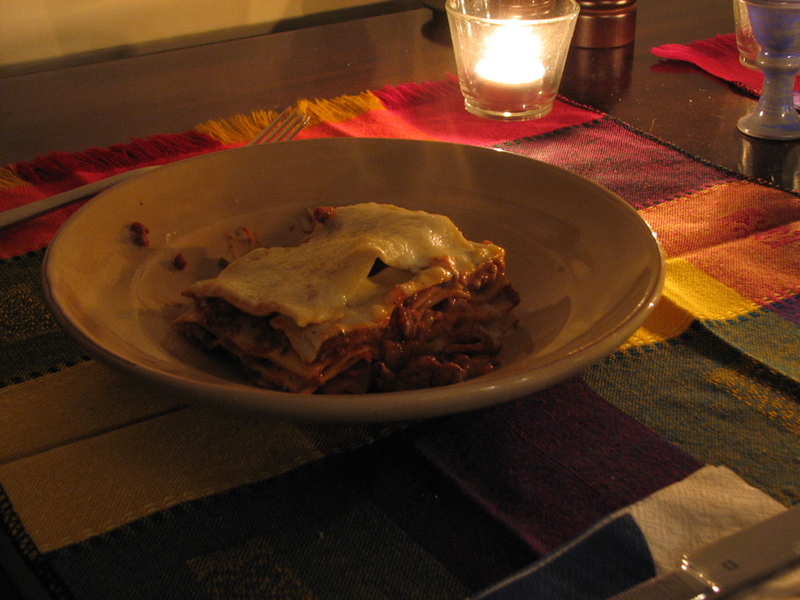 Lasagna , on the contrary, is British. Or so they claim . In a feud finding its origins in the first cookery book believed to be published in Britain (during the reign of Richard II in the 14 th Century), British researchers declare the dish, widely believed to be Italian, as their own. After much jockeying between cooks and diplomats, no one can be sure. Perhaps the Romans brought the recipe during their conquests, or perhaps the British actually did have the good sense to layer cheese, meat, and pasta in what they originally called loseyns (pronounced "lasan") all on their own. It certainly would have been a culinary leap from "white sauce," the infamously bland flour-water concoction they used to pour over everything (As one Frenchman quipped, "The English have sixty religions but only one sauce.") Who's to know? All we know for sure is that this l asagna is lovely, especially when combined with a snowy weekend, a bottle of wine, a Humphrey Bogart film ( The Maltese Falcon , in this case), and plenty of the not-so-secret ingredient, nutmeg.
This particular recipe, quite aptly, comes from a great friend in Oxford, England, and skips the Italian cheeses for a nutmeg béchamel (white?) sauce. The first time I had this lasagna , it was a cold, damp winter in England and I had just come off of a rowing training session that made my hair freeze and I was hungry! While studying and living in Oxford, a group of close friends established a casual dinner ritual where we each showcased the best of our respective homelands including Aussie burgers with beetroot, avocado, and fried egg (so good!). I instantly fell in love with this lasagna 's wintry warmth, coming from the rich and flavorful Bolognese braised in red wine and the smooth béchamel, both supplemented with a healthy helping of freshly grated nutmeg.
Siân's Lasagna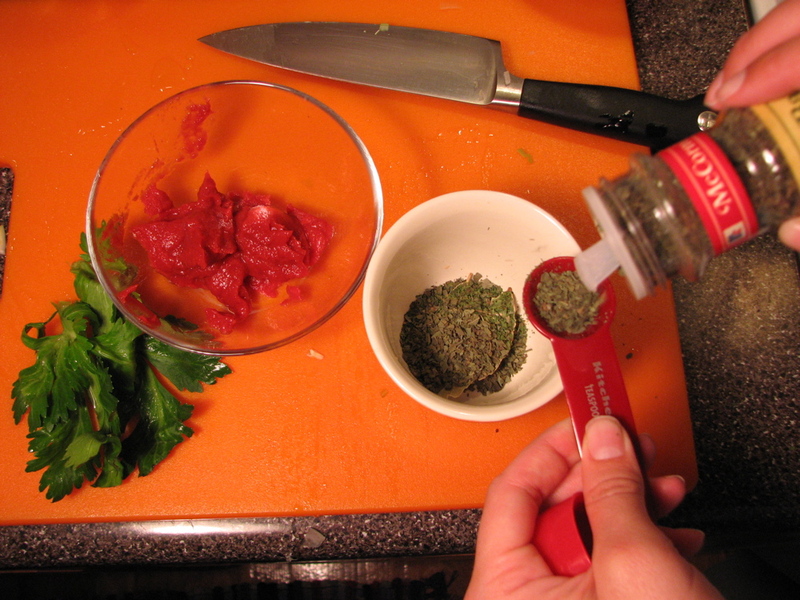 ½ lb precooked lasagna noodles (these are the new thing--they're not fresh, but look half dried)
5 T grated parmesan cheese
For the Bolognese sauce:
3 T butter
4 strips of bacon
1 large onion, finely diced
1 medium carrot, finely diced
1 stalk of celery, finely diced
1/3 lb ground beef
1/3 lb ground pork
1/3 lb ground veal
½ Cup red wine
2 Cups beef or vegetable stock
3 T tomato paste
14 oz crushed tomatoes
1 t dried oregano
1 t dried cilantro
1 t dried basil (or a handful of fresh, if you have it)
2 bay leaves
a healthy pinch of freshly ground nutmeg
juice of half a small lemon
salt and pepper, to taste
For the béchamel sauce:
6 T butter
4 T flour
2 ½ Cups warmed milk
ground nutmeg
salt and pepper, to taste
Starting with the Bolognese, melt the butter in a medium sized pan.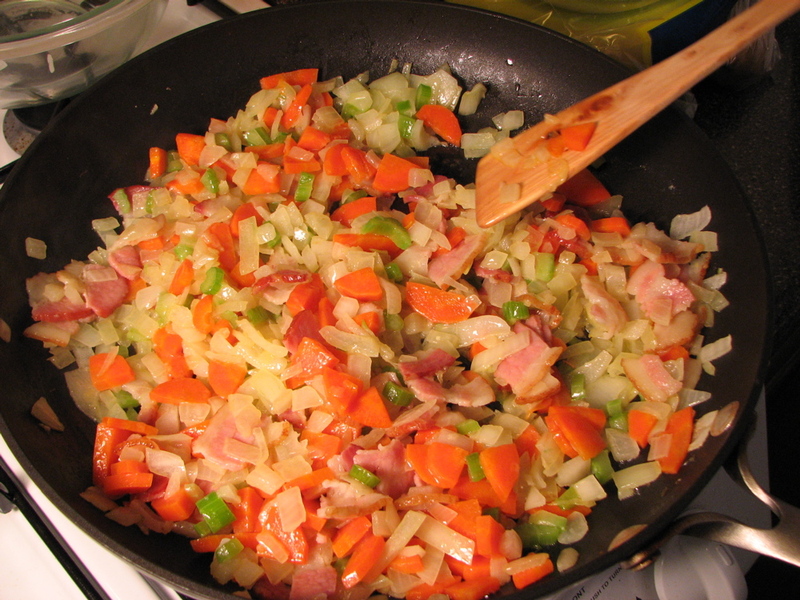 Saute the bacon, onion, carrots, and celery until soft and translucent, but do not let it brown. Set this aside till needed.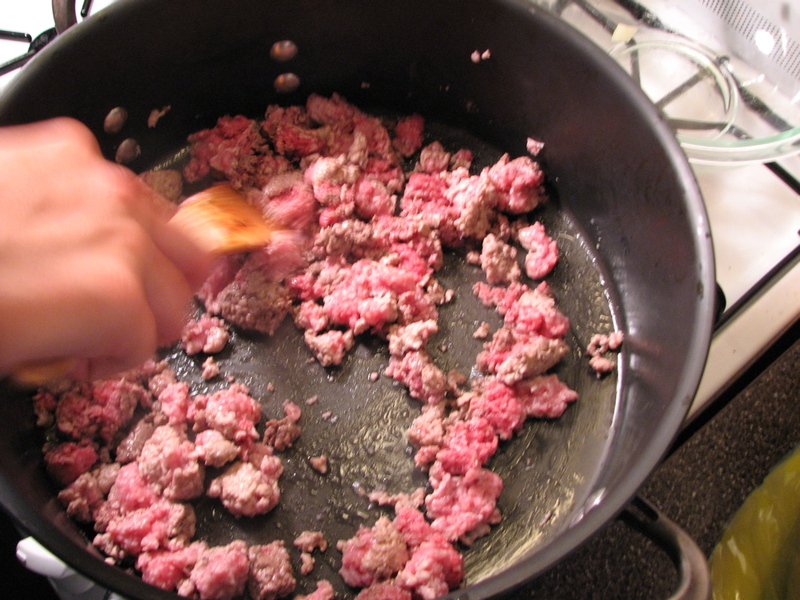 In a large pan (ideally with a large diameter with high sides), brown the three meats over a medium heat, breaking up the chunks with a wooden spoon. When cooked, drain of any excess fat. Next, add the red wine. Allow most of the wine to burn off and then add the stock, tomato paste, crushed tomatoes, all of the herbs, spices, and the lemon juice.  Add the reserved vegetables and bacon and allow the sauce to simmer over a low heat until it reduces to a thick sauce, about 40-60 minutes.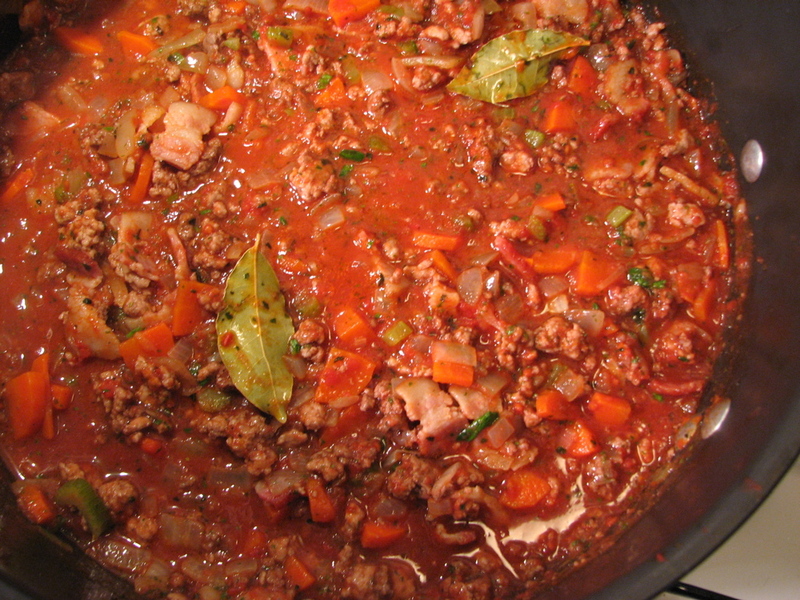 While the sauce simmers, preheat the oven to 350 degrees and set out your ingredients for the béchamel. (The béchamel only takes about 10 minutes, so wait until the Bolognese is finishing off to start roux-ing).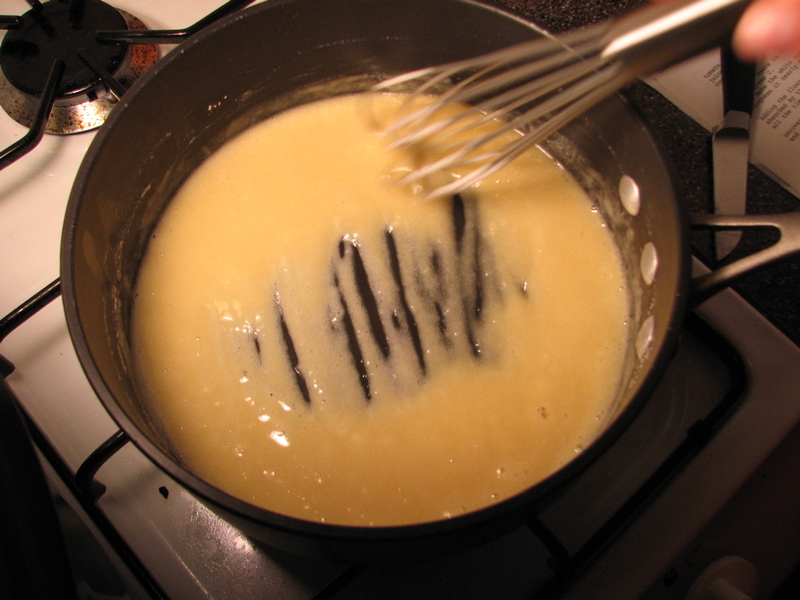 For the béchamel, melt the butter and then whisk in the flour, stirring all the time. Once combined and the mixture begins to bubble (don't let it brown or burn), slowly add the warmed milk in a steady stream, again stirring constantly.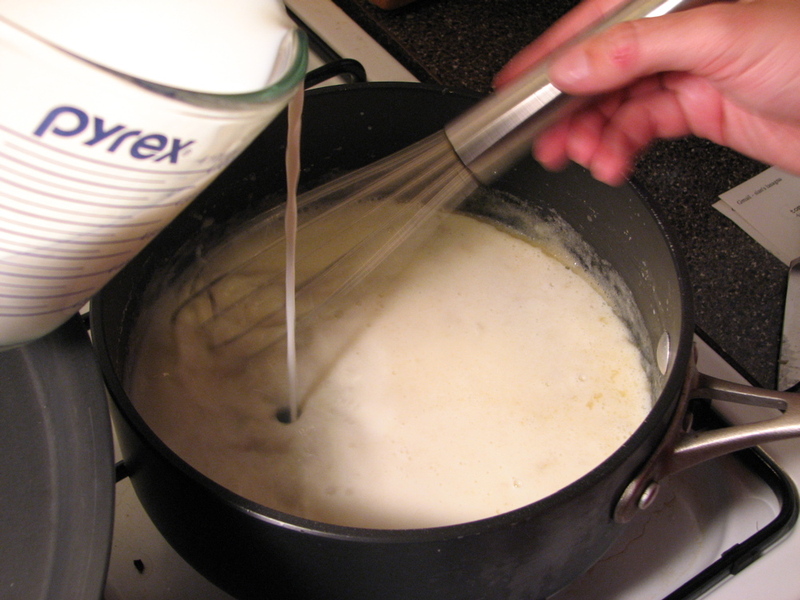 Continue to stir until the mixture thickens and comes to boil. Boil for three minutes, stir in the salt, pepper, and fresh nutmeg and then remove from the heat.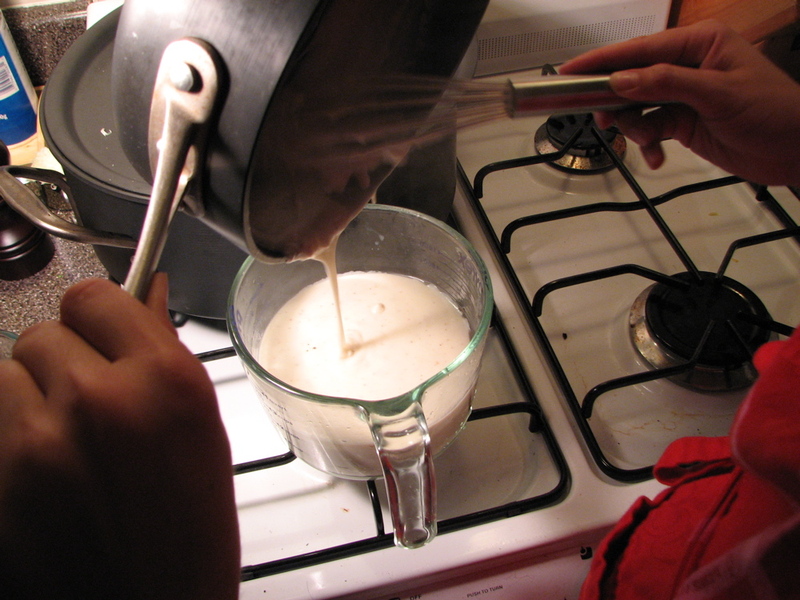 Lightly butter a 13' x 9' Pyrex dish. In a sequence of Bolognese—béchamel—noodles, layer the dish.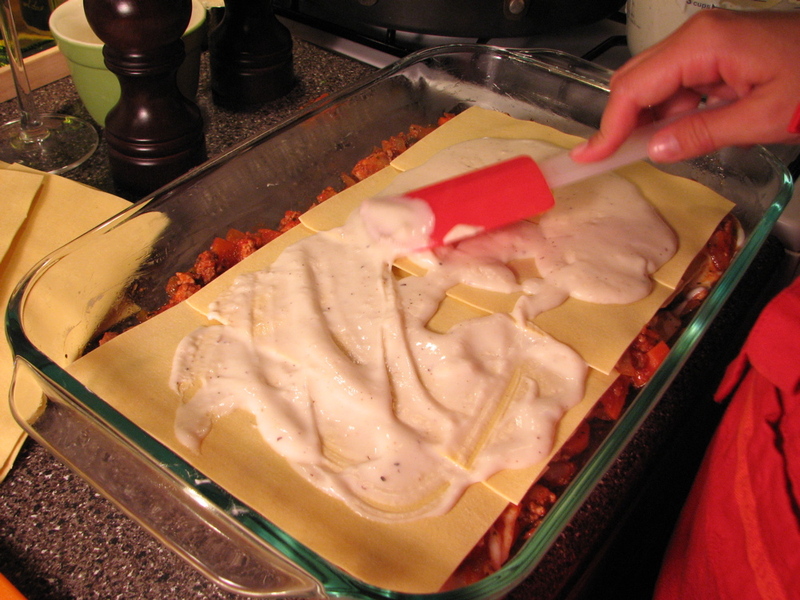 The noodles should slightly overlap, usually using four per layer. You can usually make three layers, but if you'd like, you can finish off the pasta package (usually sold as 9oz) and spread the sauce a little thinner. I did this and it was perfectly lovely. Finish the dish with a layer of the béchamel and sprinkle with parmesan cheese.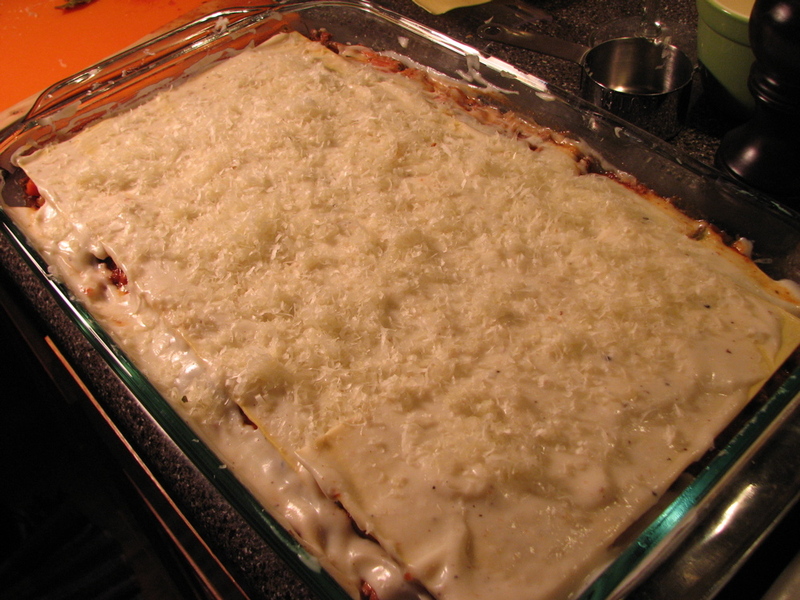 Bake for 25 minutes, uncovered. (Alternatively, if you'd like to prepare the lasagna a day before, refrigerate it now, and when ready, bake it straight from the fridge for 40 minutes).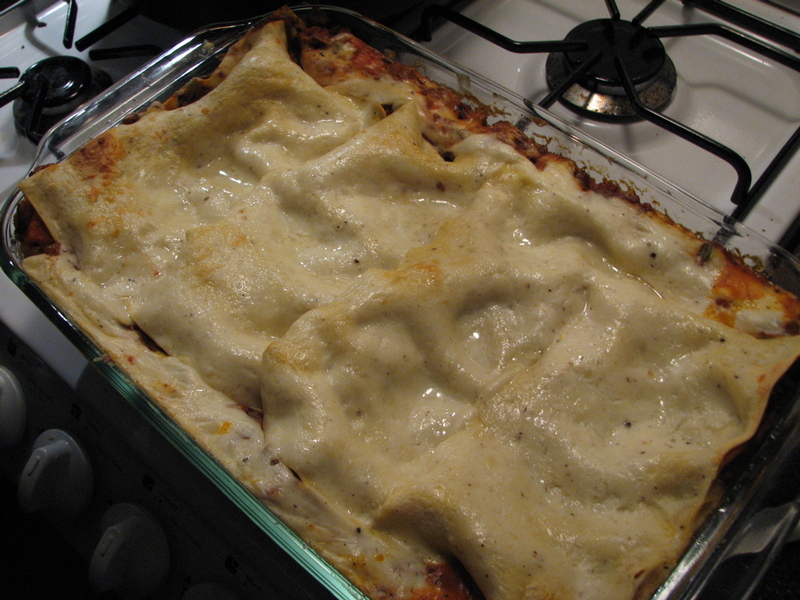 As Siân says, "Eat!"
Pasta