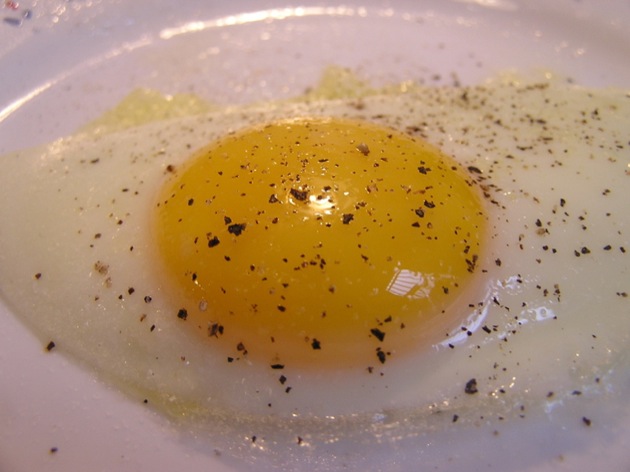 As you might imagine, I read a lot about food.  I have the Omnivores Dilemma , The United States of Arugula , Julie and Julia , Garlic and Sapphires , In Search of Perfection , Real Food , and I'm Just Here For the Food , not even counting regular old cookbooks, and the four or five wine and spirit guides.  While I enjoy some of the gossip of the food world, I get especially excited when I pore over a section like this one about how to fry the perfect egg from _ Perfectionist: Life and Death in Haute Cuisine :
_
Place a lump of fresh butter in a pan or egg dish and let it melt - that is, just enough for it to spread, and never, of course, to crackle or sit; open a very fresh egg onto a small plate or saucer and slide it carefully into the pan; cook it on heat so low that the white barely turns creamy, and the yolk becomes hot but remains liquid; in a separate saucepan, melt another lump of fresh butter; remove the egg onto a lightly heated serving plate; salt it and pepper it, then very gently pour this fresh, warm butter over it.
- Fernand Point
Ever since I read that passage, I've been frying a lot of eggs very, very slowly.  An egg now takes me an average of 10 minutes, which is roughly 10 times longer than it used to.  At first, I did it for a laugh.  But once I saw what the process of low heat would do to the texture, I started doing it every single day.  And something weird happened after about the second week of this eggcentric lifstyle.   Though I was scarfing down about two tablespoons of butter every morning, not to mention the occasional toast and bacon, I noticed that I had lost something like 10 pounds in 10 days.
So by adopting a gluttonous, high cholesterol diet created by haughty French chefs, I had lost weight without doing any physical activity outside of walking.  What do we owe this miraculous transformation to?  I think we all remember this one:
I'm interested in how different people like to fry their eggs.  It's such a basic operation, one that most people do in the dawn before the coffee has been poured.  I doubt anyone removes a cookbook and follows the instructions step by step.   Even this way, which takes a little longer than most, could be seen as an extravagance that puts the humble egg to shame.
I sure don't think that passage is the perfect recipe.  One of the first things I added to this old French recipe was a lid.  Between the slow heat, lots of butter, and the cover, the whites set perfectly before the yolk would get hard.  And I realized that cooking eggs on a regular basis, leads to tinkering and fine tuning to your own personal needs.  I'd rather have a slightly hard yolk then runny whites, so I've adjusted my techniques to compensate.
All I know is that it doesn't end there.  A few sentences later in Perfectionist , came this little tidbit: "In a later refinement, he advised separating the yolk and the white, cooking them separately and reuniting them only at the end of the operation."
I think I'll just take mine sunny side up.
Slowly Fried Egg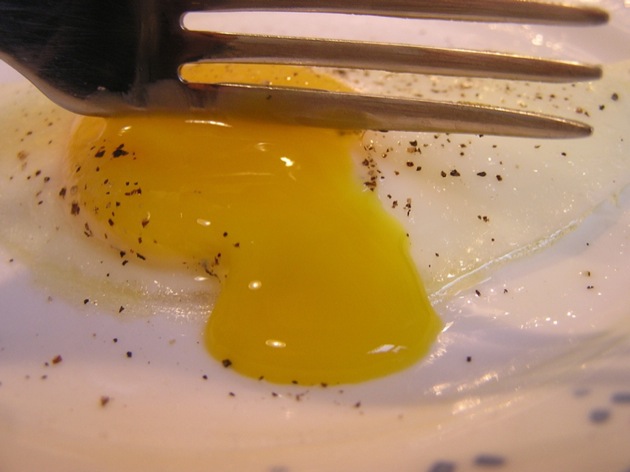 1 egg
3/4 tablespoon of butter
salt and pepper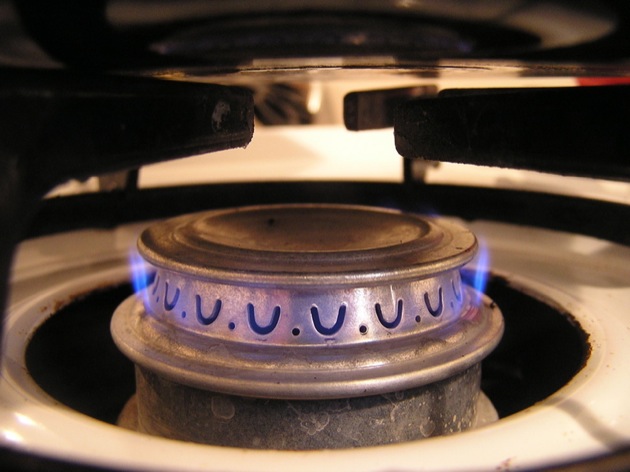 Place a small non-stick pan over the lowest possible heat.  You should see blue, and that's about it.
Melt the buttter in the pan making sure it doesn't foam.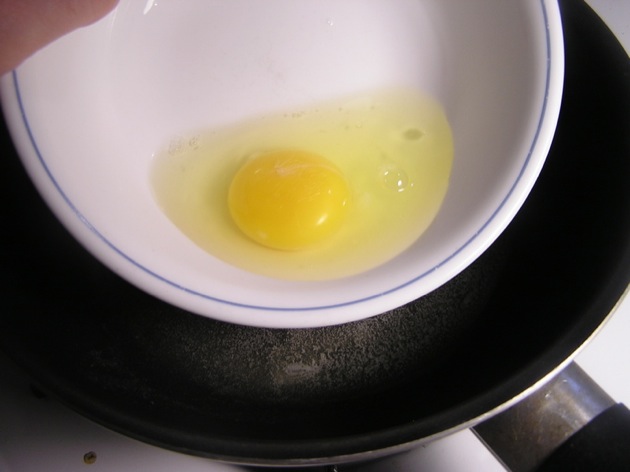 Once all the butter has melted, crack an egg into a small bowl or dish.  Then slide it into the pan and cover.  If you're feeling valiant, you could just crack the egg into the pan.  But you're spending a decent amount of time on this, and if your yolk is cracked it will all be in vain.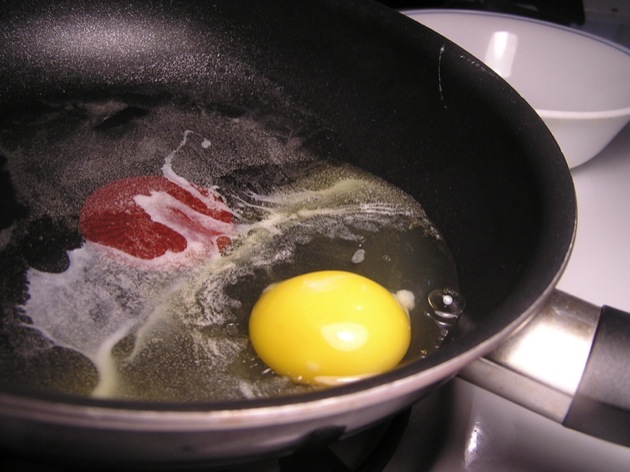 To get the perfect shape, tilt the handle of the pan back towards you so the egg sits about halfway between the bottom of the pan and sloped edge.  Hold it for about a minute until the white slowly sets.  Then simply set it back down, and walk away.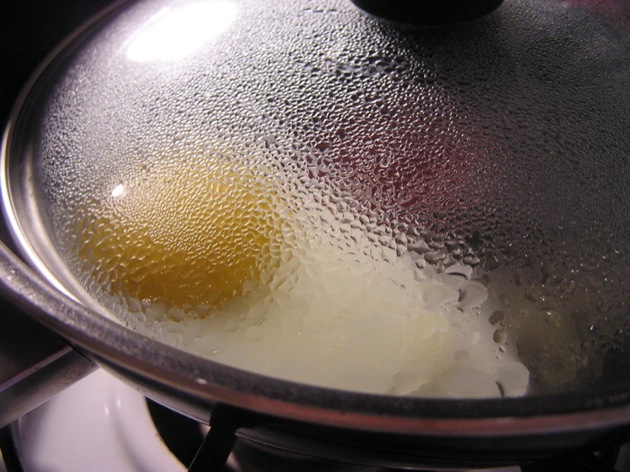 How quickly the thing cooks is entirely dependent on how low you got, but mine is never done in less than 5 minutes.  What you're looking for is that most of the liquid on top of the whites has gelled.  I usually wait too long, and wait until the eggs start to move up and down.  I'd rather have mine a tad overcooked than runny.
When done, slide onto a plate, crack pepper, pinch salt, and attack that yolk.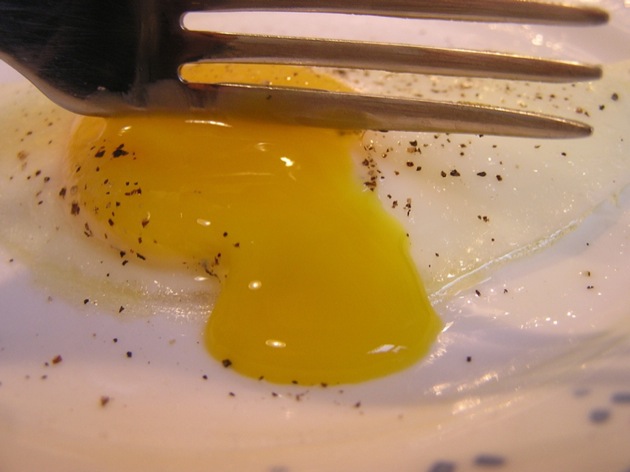 Eggs,
Eggs