What if there was a method for making stock that not only dispensed with the time-consuming part, but also produced something that tasted better?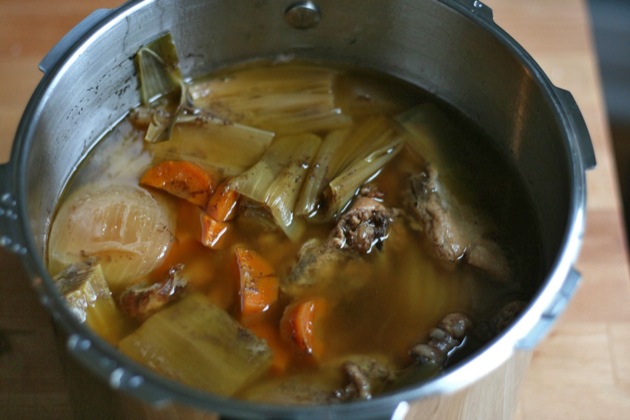 In practice, significantly more flavor is extracted from the meat. [...] When combined with good ingredients, these factors produce remarkable stocks in significantly less time.

-Heston Blumenthal, The Fat Duck Cookbook
I started making stock when I realized that you could stash the carcasses from roast chickens in the freezer and save them up for an empty Sunday and a few hour...