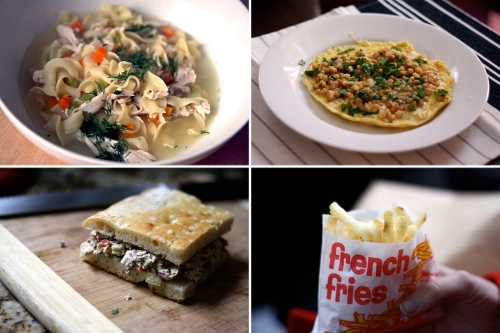 Welcome! Here's our weekly roundup of what the two of us have written over on Serious Eats.
"Dinner Tonight" Column
Quick meals to your table five days a week.
Omelet with White Beans and Green Onions
This odd omelet from José Andrés features sauteed white beans and scallions.
Alice Waters' Chicken Noodle Soup
Sometimes the simple recipes surprise you the most.
Red Posole...