Blake visits the Eternal City for one night only.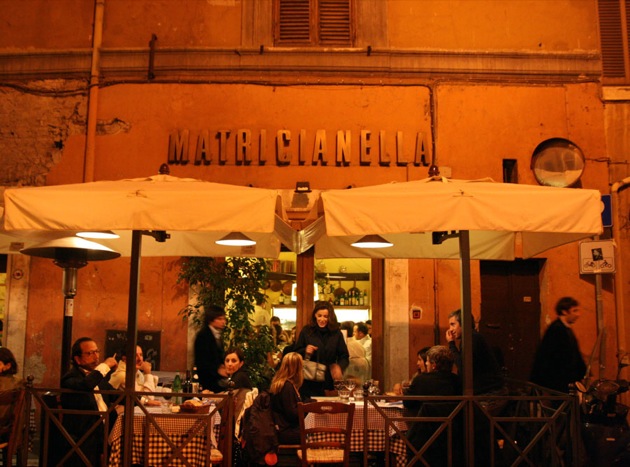 We only had one night in Rome to eat. So where would we choose?  We had no idea where to begin.
My friend Mitchell Davis came to the rescue when I emailed him to ask for help.  One night in Rome?  "I'd try Matricianella, I think, if I had one night. All the classics, well prepared, great wine list, not pricey."  Indeed, classics were what I wanted: specifically, a giant creamy steamin...