This recipe loses the cream altogether, replacing it with white wine.
Pasta Carbonara
1/4 cup Extra Virgin Olive Oil
1 small onion, diced
3 thin slices bacon
1/2 cup dry white wine
1 pound farfalle pasta
4 egg yolks
small handful chopped Italian parsley
1 cup grated Parmesan cheese
freshly ground black pepper
1/4 cup of pasta cooking water
Serves 4.
Recipe adapted from Cucina Rustica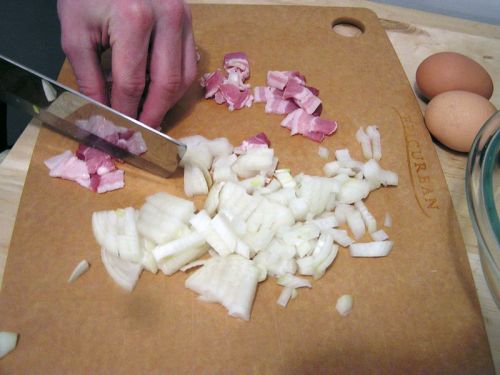 Get a huge pot of salted water boiling...