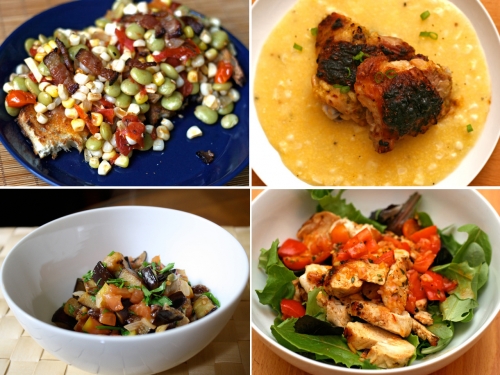 Our weekly roundup of what the two of us have written over on Serious Eats.
"Dinner Tonight" Column
QUICK MEALS TO YOUR TABLE FIVE DAYS A WEEK.
Chicken with Tomato-Saffron Vinaigrette with Mixed Greens
Paprika and saffron help give a vivid orange-red tinge and a round, mellow flavor to this simple summer salad.
Summer Succotash with Bacon
Lovely, lovely bacon fat and a shot of...