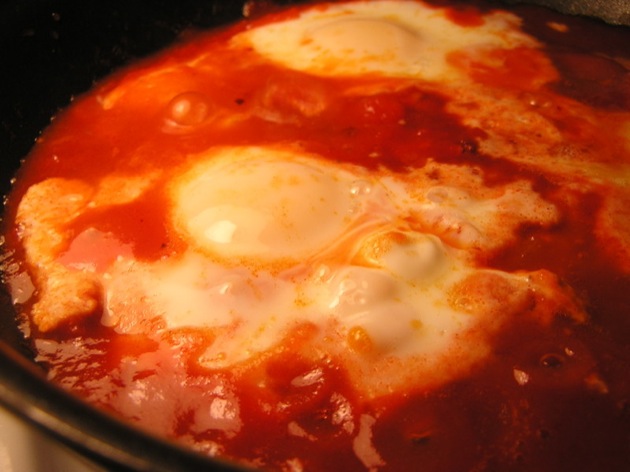 I'm not sure why, but it wasn't until last week when my mom handed me a fresh copy of Heat , that I realized I had forgotten to read it.  I'd read another Bill Buford book, his manic and terribly disturbing Among the Thugs , along with his New Yorker profile on Batali and a narrative on his experience slaughtering animals in Tuscany, the latter two of which are included in some form in Heat.  The rest was just details, I thought, I'd essentially read the thing already.  Well, I was right about the details--that's all that's left...
It just happens that there are hundreds of them and they are fascinating.  Like how much Batali can drink (cases people) and how you're supposed to check the seasoning of pasta water by sticking your hand in the boiling water.  All of this has reaffirmed my love of being on the receiving end of a restaurant experience, much more than the slaving in a hot corner of a small kitchen cooking up food I wouldn't eat.  Anyway.
I've been on a little Mario kick as of late, reading about him, watching his shows on the Food Network at 10:30, but I hadn't put any of this into practice until I looked into my refrigerator this morning and noticed I was essentially out of food except for eggs and marinara sauce.  The sauce, a remnant of a pasta dish used a week ago, was purchased from butcher a week before during a fit of laziness.
That's when I remembered the show about some eggs floating in a pan of red goodness, and a weird name the people of Naples had given it: eggs in purgatory.
The best part about this recipe is its utter simplicity.  If you have the marinara sauce ready to go, like I shamelessly did, this can be made in under 5 minutes, which, compared to my recent slow-mo egg adventures , is downright sane.  As well, because you're cooking your eggs in molten deliciousness, they'll be perfectly seasoned and bright with acidity.
Eggs in Purgatory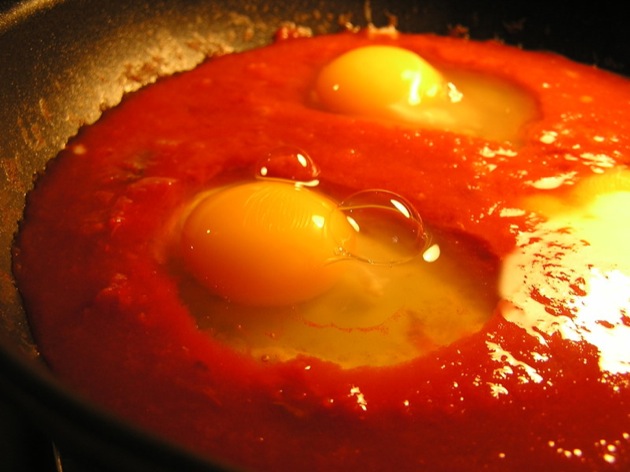 1/2 - 1 cup of tomato sauce or however much will cover the bottom of a pan
Eggs
Parmesan, pecorino, or any hard cheese
salt and pepper
Adapted from Mario Batali .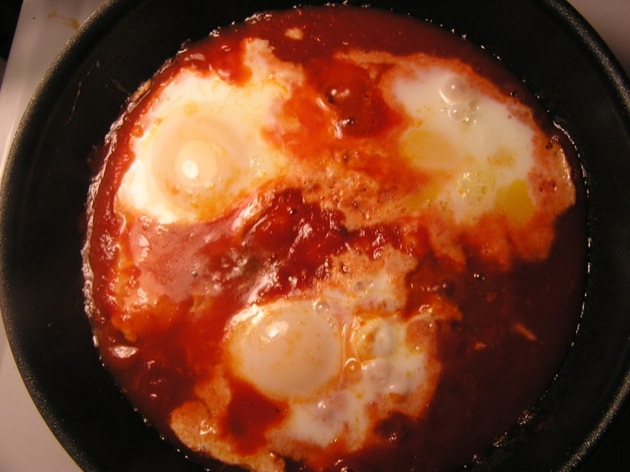 Pour the sauce in pan and bring to a simmer.  Crack the eggs and gently drop in the sauce.  Cover immediately and cook until the top white have set.  I cooked these a little too long.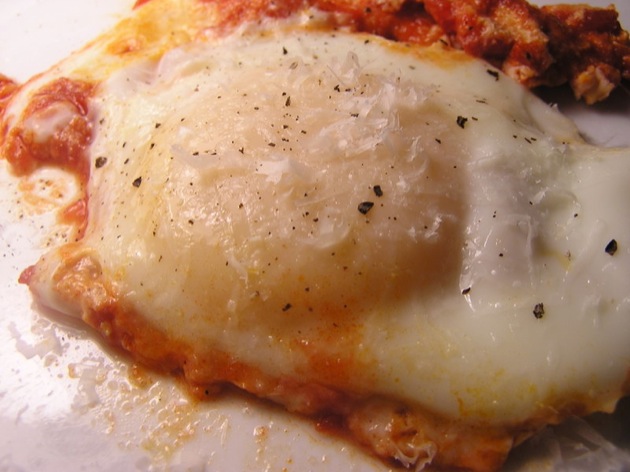 Remove with a spatula, or however you can easily do it.  Shred some cheese, and season with salt and pepper to your liking.
Cheese,
Eggs,
Eggs,
Parmesan,
Tomatoes