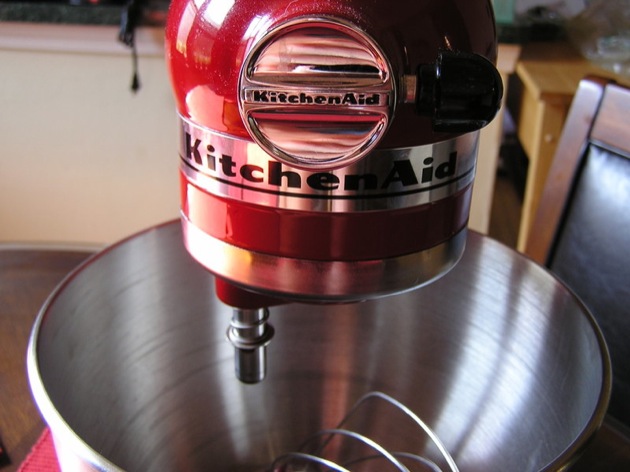 For the past year I have been banned from buying new kitchen appliances.  Once Abby and I got engaged, she decreed that I could not willfully purchase anything new for the kitchen because we would be getting wedding presents.  She was immovable.  So as Blake ground his own meat for hamburgers with a Kitchen Aid and made his own no-knead bread in a Dutch oven, I sat and read wondering when my day would come.
Well, the day after the wedding I sat with Abby and for the next hour or so we opened gift after gift that were all exclusively for us.  And for someone who loves to cook, getting married is like having 25 Christmases piled into one glorious day .  Sure, there are a couple other things sprinkled in for the apartment that are lovely and wanted. But the vast majority are centered around the kitchen, and, obviously, I'm in the kitchen a lot.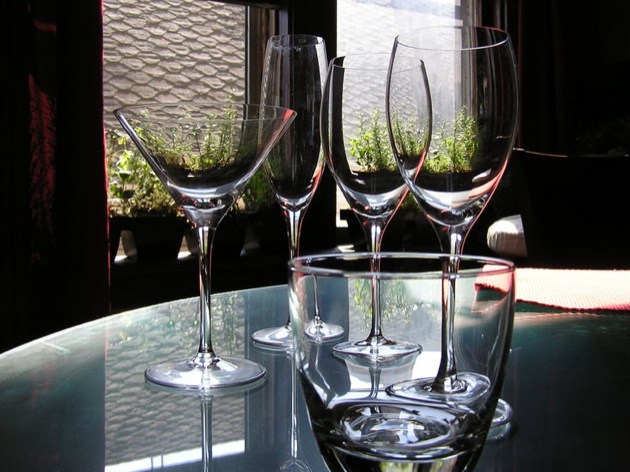 Yeah, those are rocks, martini, champagne, red, and white wine glasses sitting on my brand new table.  See those herbs hanging out in the background?  I've got a new Kitchen Aid, Cuisine Art Food Processor, Dutch oven, burr grinder, mandoline, ricer, blender, immersion blender, toaster, and so, so many more.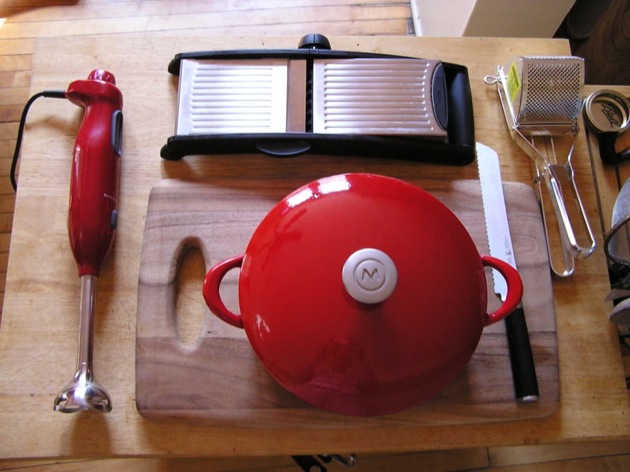 My All-Clad pan produced the most unbelievable pan sauce when I made Flattened Chicken Breasts with Shallot and White Wine Sauce .  I've made Seasonal Ratatouille in my new 12 quart, stainless steel pot.  And am finally attempting to my own no knead bread in my new dutch oven.  I've been so humbled by the gifts I've received.  I can hardly believe my luck.
But then I thought, "What would wedding gifts be like for those people who don't like to cook?"
You remember the feeling when you're 8 and you get socks for Christmas?  Is that what it feels like for a couple that doesn't particularly like to cook or need much more for dinner beyond a pan or two?  During the registration process, Abby and I went to events for the newly engaged where the male just sat around and moped the entire time, while I was as giddy as could be.
I understand how people might be upset about getting a whole bunch of gifts they might not even no how to use.  But the more I've thought about this the more I realized how integral the idea of cooking at home is tied to the concept of a family.  It's kind of a sappy thought, but one I'm happy to indulge.
Dutch Oven,
Glasses,
Kitchen Aid,
Uncategorized