New York's famed coffee shop teaches us about the world's beans
I was into good coffee before I was into good food, since I was drinking it every day of my life, and I figured I might as well make it the best it could be.  (Though I was discouraged by Balzac's warning : " When you have reached the point of consuming this kind of coffee, then become exhausted and decide that you really must have more, even though you make it of the finest ingredients and take it perfectly fresh, you will fall into horrible sweats, suffer feebleness of the nerves, and undergo episodes of severe drowsiness." ) Nevertheless, from a grinder to a French press to roasting my own, I've run the gamut of obsession, doing all that's possible to close the gap between the beans and my taste buds. Is there really that much to a good cup of coffee?  I remember reading somewhere, though I'm not able to confirm if it's actually true, that the flavor profile of a cup of coffee is many times more complex than a glass of red wine.  True or false, coffee as a drink is certainly worthy of intense investigation; when we saw that Joe the Art of Coffee was holding a "Single-Origin Coffee Tasting," we quickly signed up.  And we learned how to use snobbish terms like "nose" and "bouquet overtones" to describe this everyman's drink. The idea was to learn the different qualities that beans tend to exhibit from various regions of the world.  It's not that coffee from a single origin necessarily makes a better cup, it's actually often quite the opposite.  While coffees from Africa, for example, tend to be characterized by fruity and floral notes, you don't want a cup that's overly fruity or floral; it wouldn't be right.  Blending is when it really gets interesting.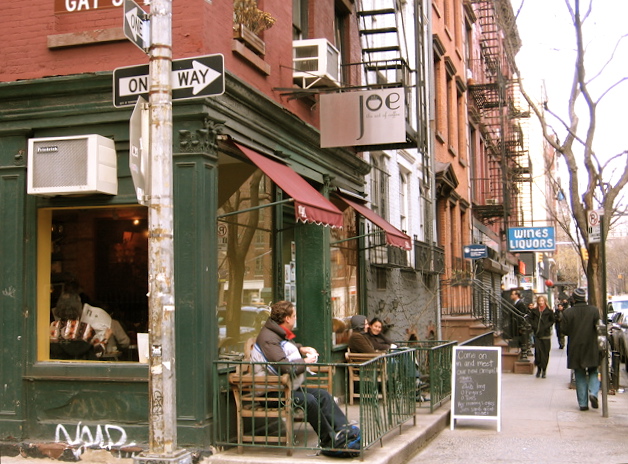 All in all it was a really enlightening experience.  What follows are some of the more interesting things we learned about brewing and storage, as well as some further descriptions of the various regions, so the next time you see coffee from Ethiopia on the shelf, for example, you'll know more what to expect.