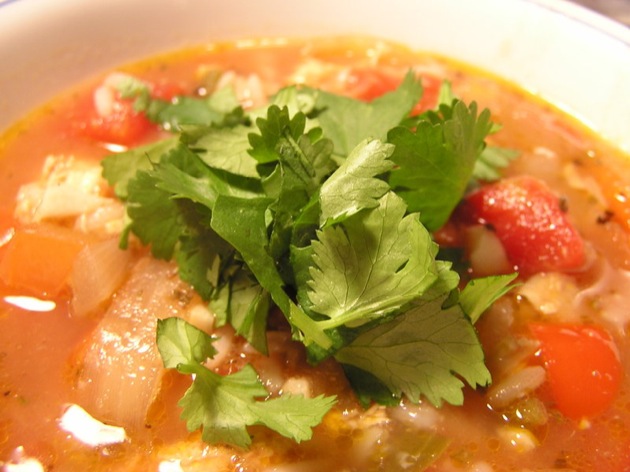 "Just use whatever leftovers are in the fridge."
That little statement is repeated endlessly throughout the course of one day on the Food Network and I'm not sure who they are trying to fool.  It's as if those celebrity chefs aren't paid enough to send an assistant to the store to pick up some tomatoes--not that they need to.  Their fantastically clean fridges come stocked with leftover tuna and perfectly grilled chicken breasts, not to mention the bottles of half-finished wine they always have from the previous night.  As for me, I've got enough black olives for a few weeks and loads of empty bottles of wine from the previous night, and if I try and squeeze an entire meal out of my pitiful looking icebox I'd end up with some gnarly looking creations.
Why do they say it?
They're not so much wrong as just preaching to the wrong crowd.  Those with many mouths to feed probably see their fridge more adequately padded and thus can whip up things on a whim.   When you only need to cook for two people, having leftovers means you have either dutifully planned for tomorrow's lunch and will have nothing left, or screwed up.  And whatever you screwed up on is probably not a fantastic looking piece of meat you spent $20 on, but a bag of $1 celery.
But here I was starring at Davie Lieberman as he told me how he could make a Mexican chicken stew out of that half a chicken he had leftover in the fridge.  I felt like mocking him until I noticed that, by god, I actually did have half a chicken in my fridge.  Not only that, but I had peppers and onions from a fajita meal.  I had chicken stock, onions, herbs, rice, and limes.  I had nearly everything needed.
I'll never claim this to be an authentic Mexican experience.  It's essentially a tomato-based soup with some cilantro, lime, and jalapeno in it.  But those key ingredients definitely give character to the assortment of vegetables that I stuffed in the pot, and for that it should be congratulated.  Any meal that creates better leftovers from leftovers and tastes good is worth it.
Mexican Chicken Stew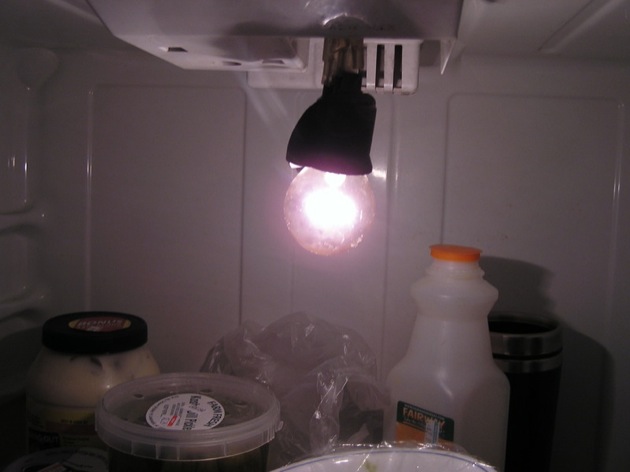 Serves 4
4 tablespoons olive oil
1 medium onion
4 large cloves garlic
2 jalapenos, seeded and sliced
1 tablespoon dried oregano
1 teaspoon dried cumin
1 (28-ounce) can chopped tomatoes
1/2 a cooked chicken
4 dashes Worcestershire sauce
4 cups chicken stock
2 limes
1 cup cooked white rice
2 cups of leftover peppers and onions (from Fajita Feast)
Salt
sour cream
cilantro
Adapted from Dave Lieberman's Good Deal .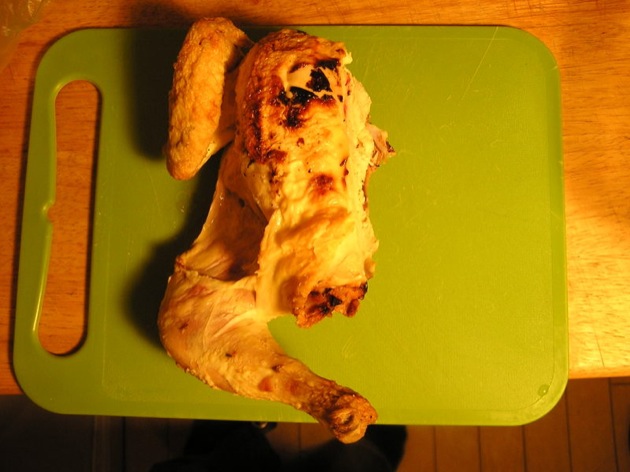 Remove your half-a-chicken from the fridge.  It can either be a rotisserie chicken (like Dave's) or a failed broiled chicken via-Alton Brown (like mine).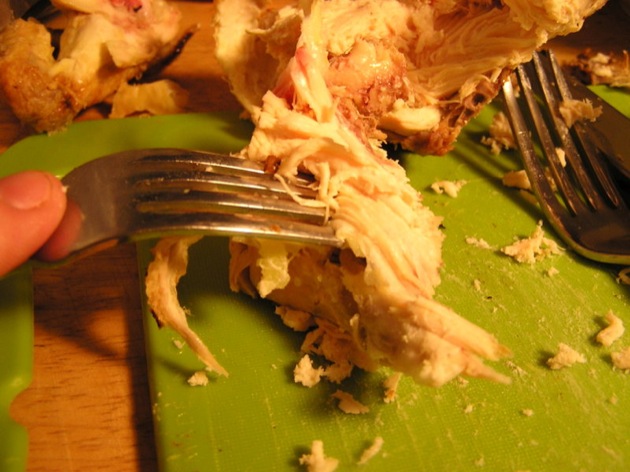 Working with either a fork or your hands, work the chicken off the bone and into shredded pieces.  I diligently tried to get the whole thing off with a fork, and then plowed in with my hands.  But a picture of my hands manhandling a chicken isn't as pretty.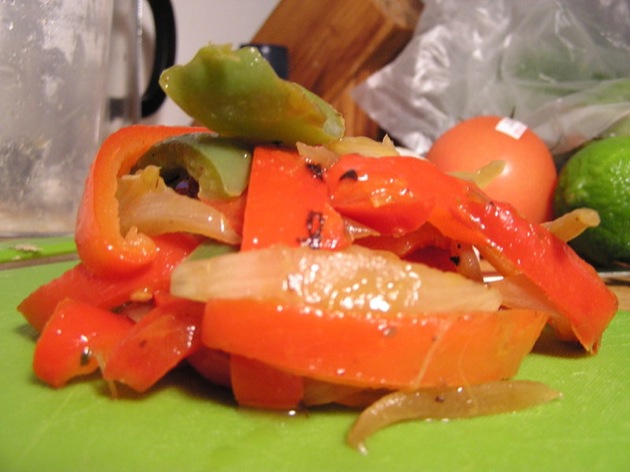 I had some peppers and onions from a Fajita Feast that I chopped up.  They added a little smoky flavor to the stew.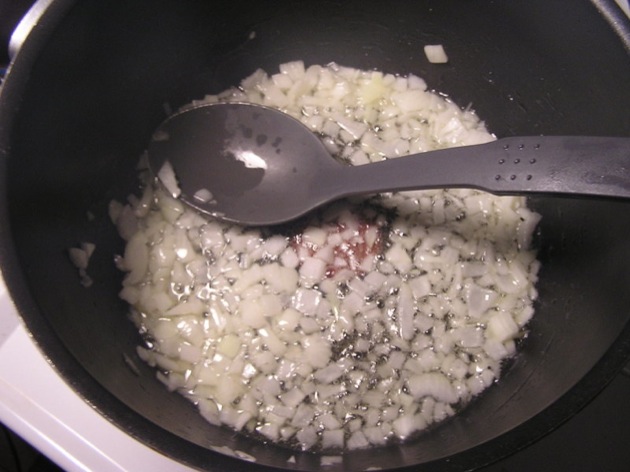 Pour the oil in a large pot and turn the heat to medium.  Toss in the onions and cook for about 5 minutes, or until soft.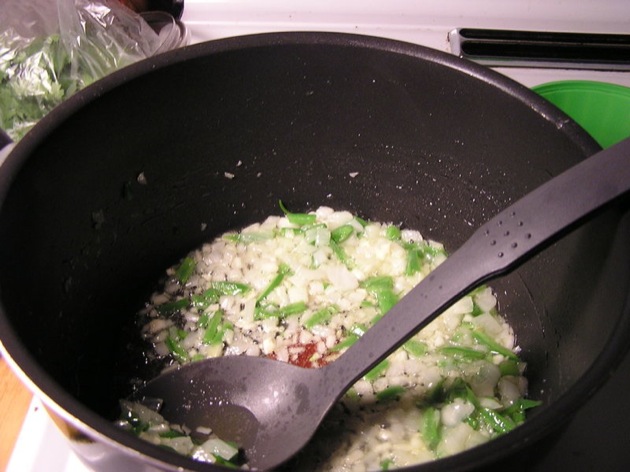 Toss in the jalapenos and garlic add wait until the room is filled with aromatic wonder.  Then add the spices, cumin and oregano, until the room is filled to the brim with wonderful aromas.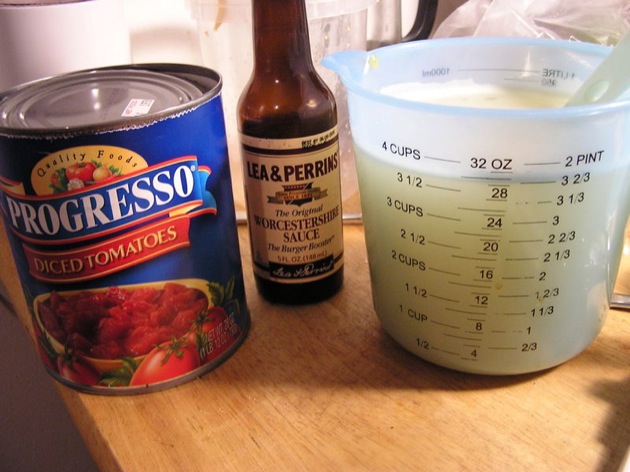 After a minute add the tomatoes, chicken stock, and dashes of the Worcestershire sauce.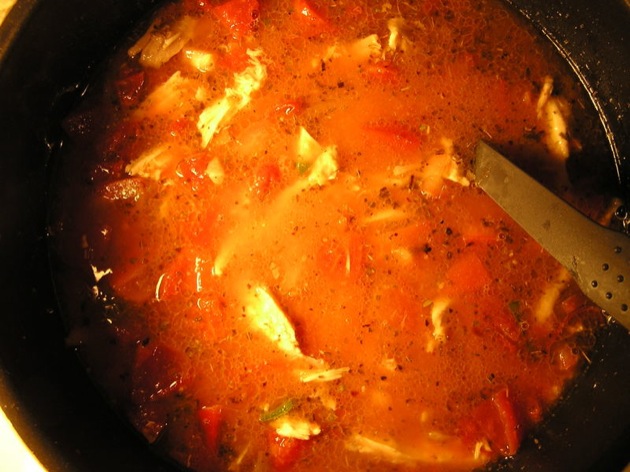 Bring to a boil, then simmer for 20 minutes.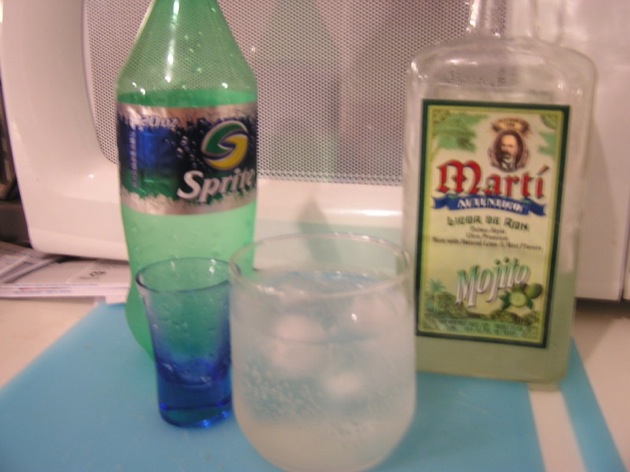 In keeping with theme of the meal, mix up some impromptu/makeshift mojitos with leftover mojito rum and sprite.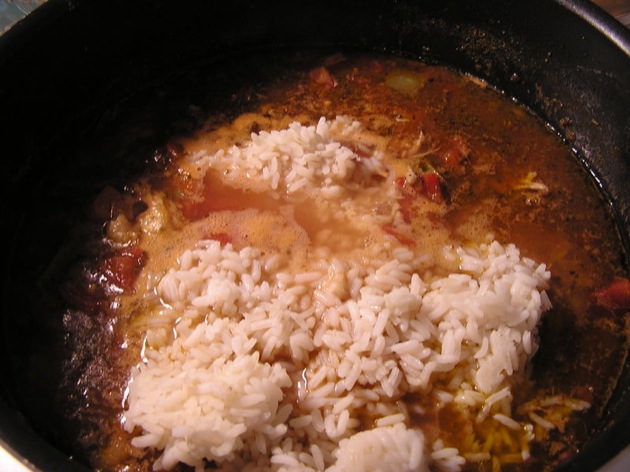 After the 20 minutes add the cup of cooked white rice and let it heat through for 5 minutes.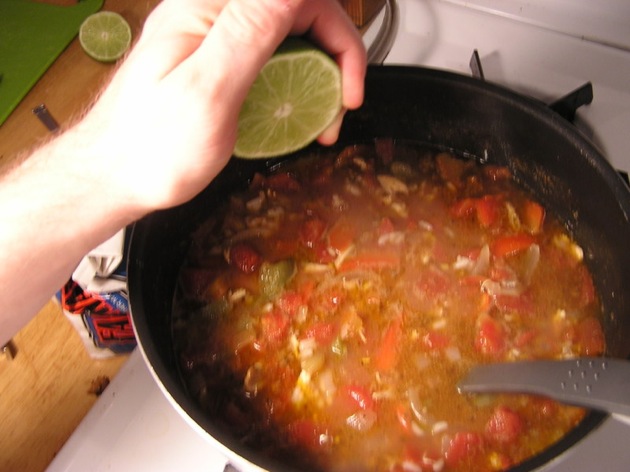 Squeeze the juice of 1 lime into the pot and stir.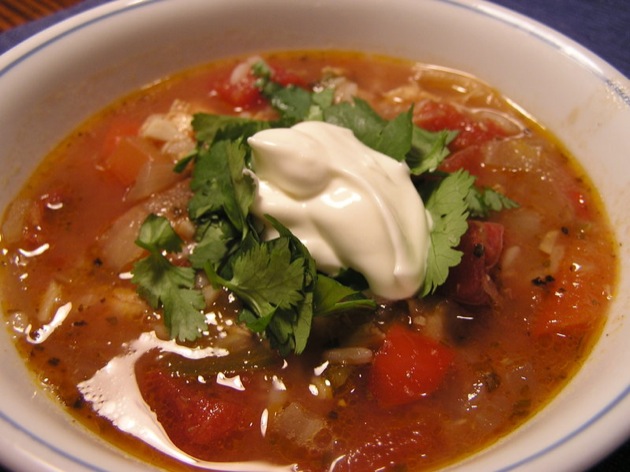 Ladle the contents into a bowl, top with some cilantro and sour cream if you so dare.  Cut up the other lime and squeeze a little more juice for an added zing.
Chicken,
Chicken,
Mexican,
Rice,
Soup,
Soup,
Stew,
Tomatoes