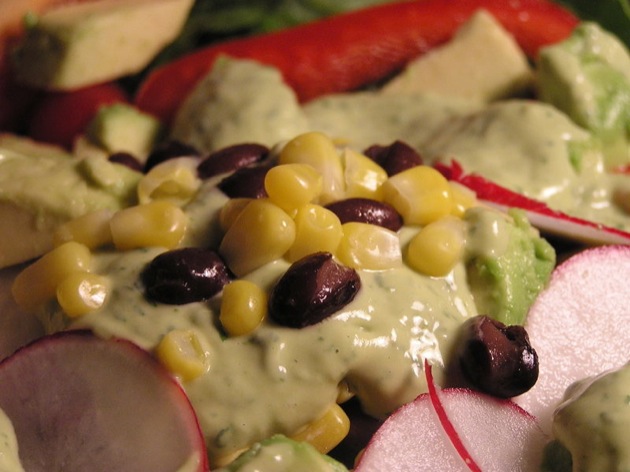 Ah, the avocado.  I'm not sure where it can't be used--sandwiches, tacos, burritos, soups, or salads.  The last, particularly, has been of interest lately, as it adds some healthy heftiness (is that a real thing?) to any otherwise wimpy salad.  But not content to merely place it in my salads, I wondered what it might be like on it.
But I was worried it might go too far.  When it comes to the salads, nothing ruins more than a big creamy dressing to muck up all the fresh veggies.  I'm normally just an oil and vinegar guy, with maybe a little mustard, but nothing really too crazy.   But these are avocados, and I thought it'd be worth trying at least once, especially since I had a well-worn book to help.
I've talked about Rick Bayless many times before, but I swear, this man knows all.  The salads in his book Mexican Everyday are especially interesting and healthy.  And there's not a taco salad in sight.  That's where I found the tangy avocado dressing, which kicked things into high gear and gave me my avocado fix I need.
I didn't realize how good it would be on everything else.  Though it might not seem like smartest idea, make the whole recipe, because you'll start figuring out new ways to use it.  Mix it with cold penne for a pasta salad, use it as a dip for carrots, or spread it on sandwiches.  If anything, this dressing will run out too quickly.
The only thing I would do differently next time is that I'd probably add some jalapenos to spice this up a little bit.  I think one would be fine.  But then again, it's not really about the spice; the acid of the limes really cut through the creamy avocado and manyonnaise and accent parts of the salad you weren't used to noticing.
Mexican Chopped Salad with Avocado Dressing
Avocado Dressing
1/2 cup olive oil
juice of 1 1/2 limes
1 garlic clove, peeled
1/4 cup of mayonnaise
1 tablespoon of Worcestershire sauce
1/2 avocado, cubed
1/2 cup cilantro
salt to taste
Adapted from Rick Bayless's Mexican Everyday .
Chopped Salad
2 1/2 cups romaine, chopped
1 can black beans
1 cup of corn
3 radishes, thinly sliced
1/2 avocado, cubed
1 red bell pepper, thinly sliced
Adapted from Epicurious .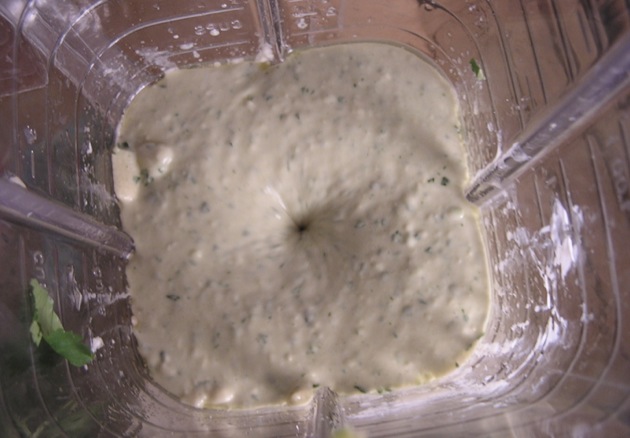 Combine all the dressing ingredients in a blender, or a food processor and process until nice and smooth.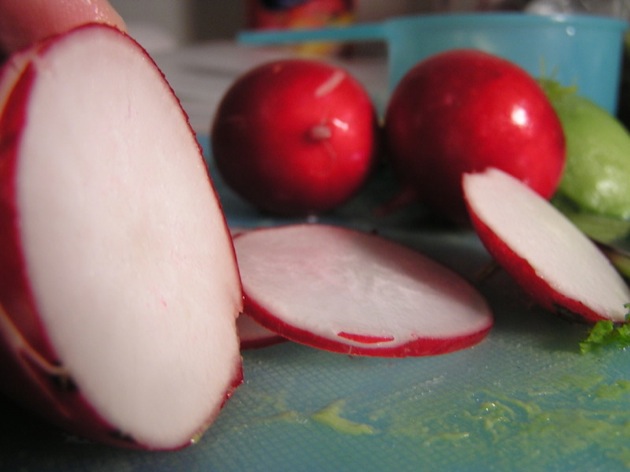 Chop up the radishes, avocado, red bell pepper, and the romaine.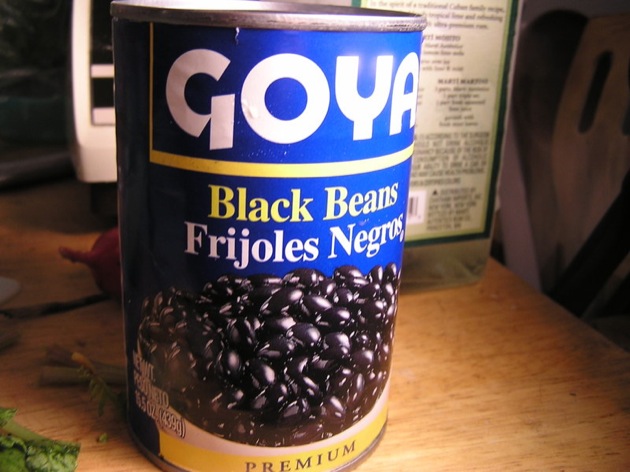 Drain the water from the can of beans, and prep the corn, however that needs to be done.  I had some frozen corn, so I just warmed it quickly in the microwave.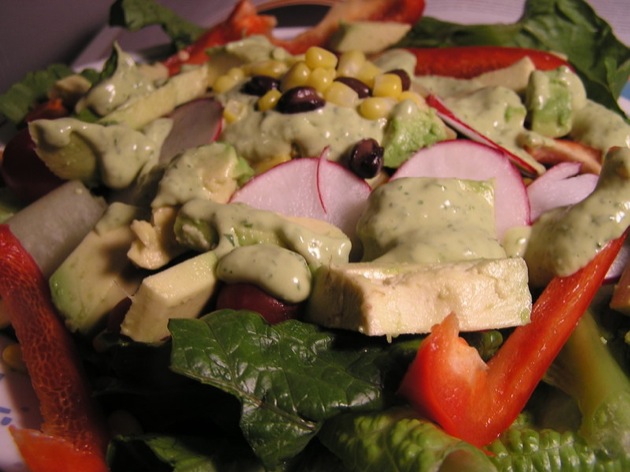 Combine the ingredients however you'd like.  I spread them out and dripped the sauce over to make it look nice.  When I was done with the photo I put it all in a big bowl and mixed everything together.
Avocado,
Beans,
Bell Pepper,
Black Beans,
Corn,
Mayonnaise,
Radishes,
Salad,
Salads