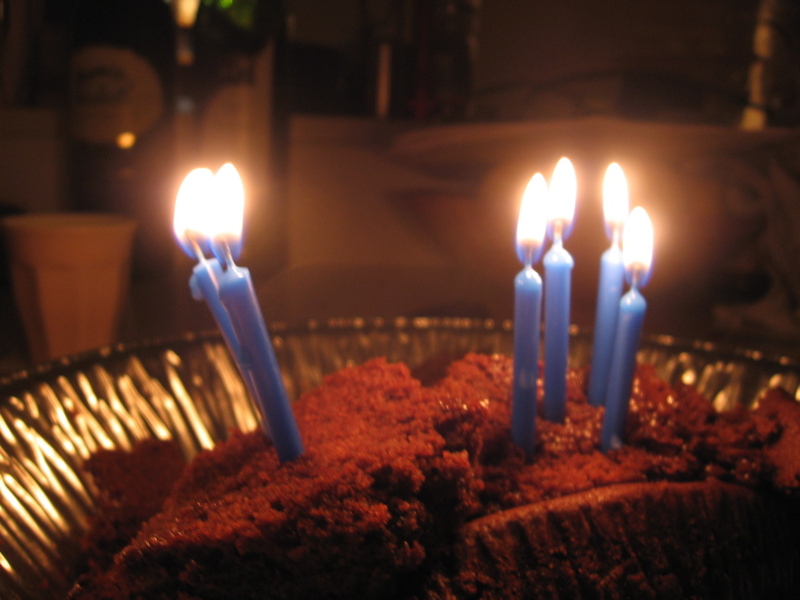 I (Blake) turned 24 yesterday and, in celebration, my girlfriend thought up and orchestrated a gorgeous meal of French provincial food.  From the surf to the turf, we ate, drank, and otherwise acted like shameless hedonists.  Since I'm groggy and barely awake this morning, and don't much feel like working very hard, I'll just put up some pictures and perhaps post the recipes some other time.  Above, the moment when we decided to put candles in the big slabs of espresso chocolate cake that we trimmed off to make the other layers fit together, because we couldn't wait to the real cake to set.  Pictures after the jump.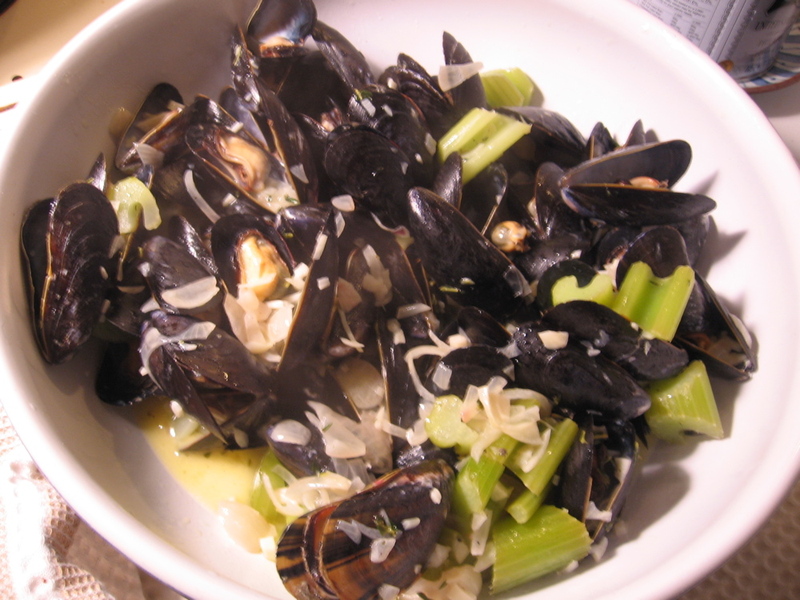 Balthazar's mussel recipe--with thyme, shallots, celery, creme fraiche , white wine.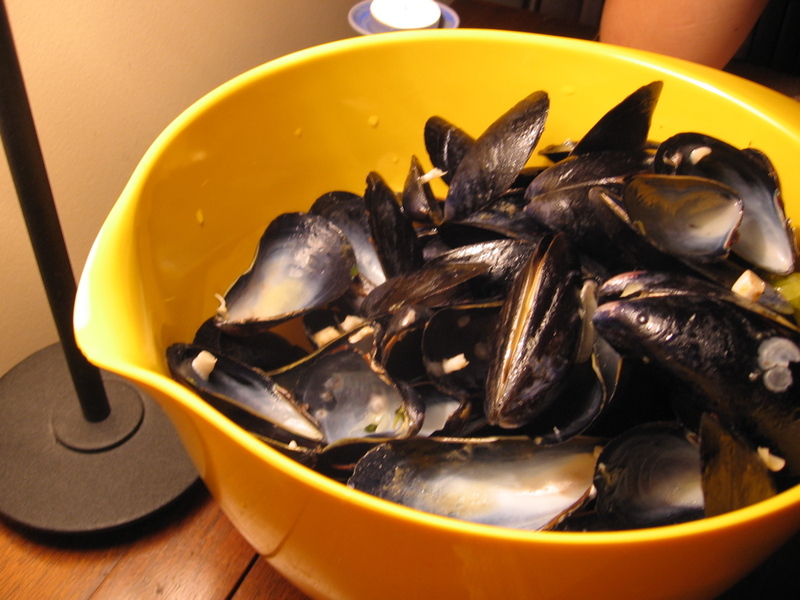 The remains of the dead.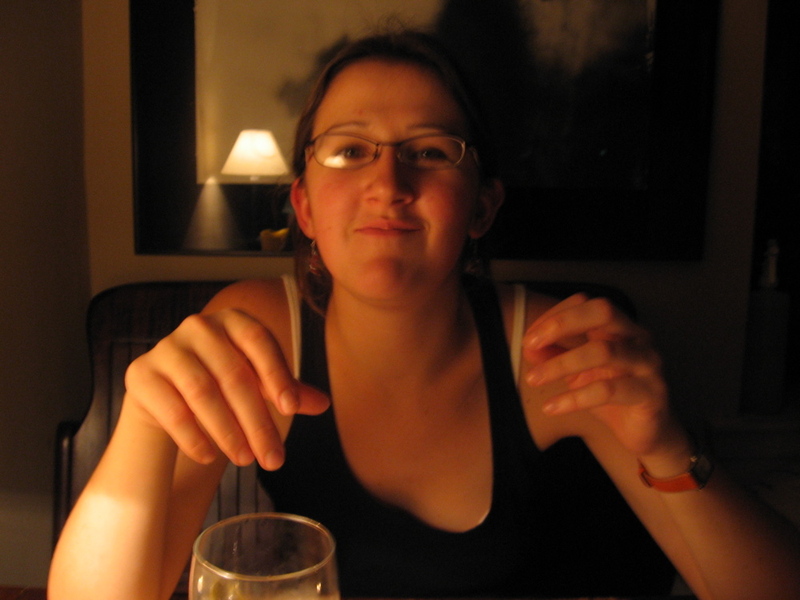 The face of unmitigated contentment.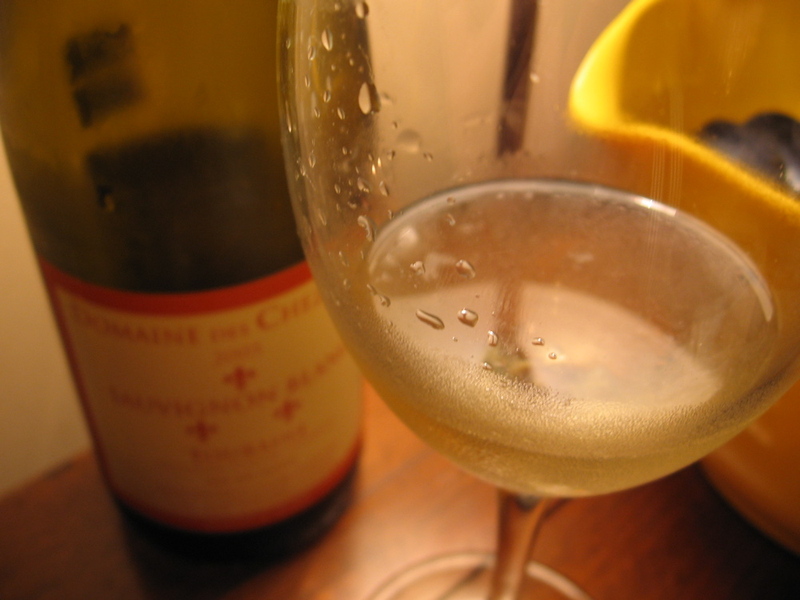 The first course wine, a Sauvignon Blanc from Touraine, 2005.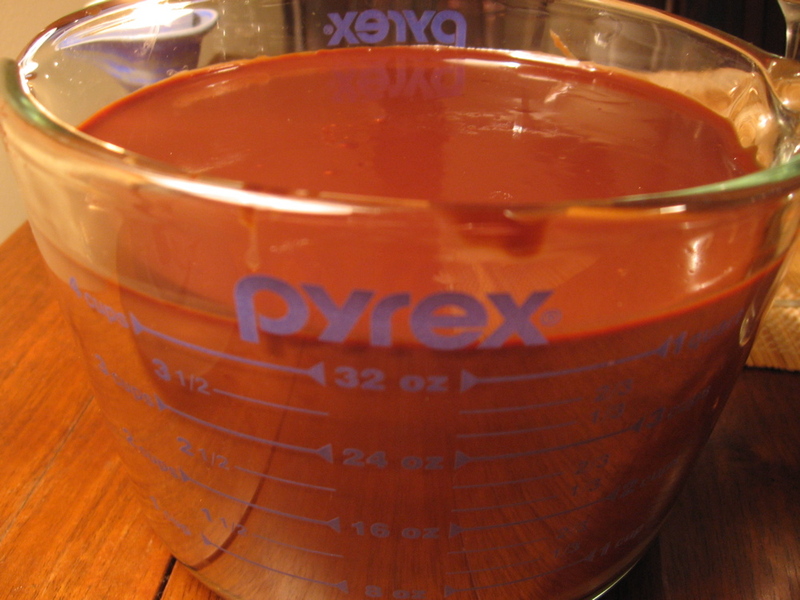 4 cups of heavy cream and bittersweet chocolate (called ganache), which came into play later.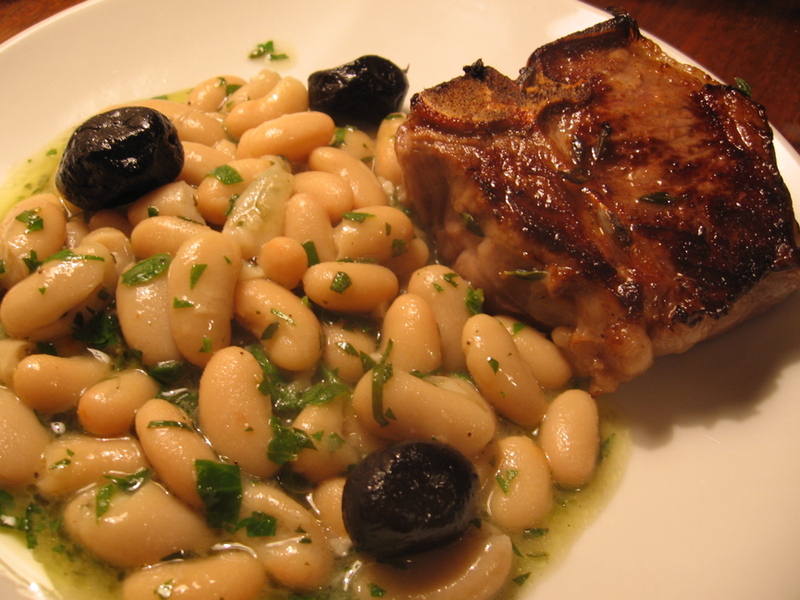 Course 2: lamb chops marinated in thyme, olive oil, and lemon juice; a bean salad with herbs and oil-cured olives (the kind that look a bit wrinkly).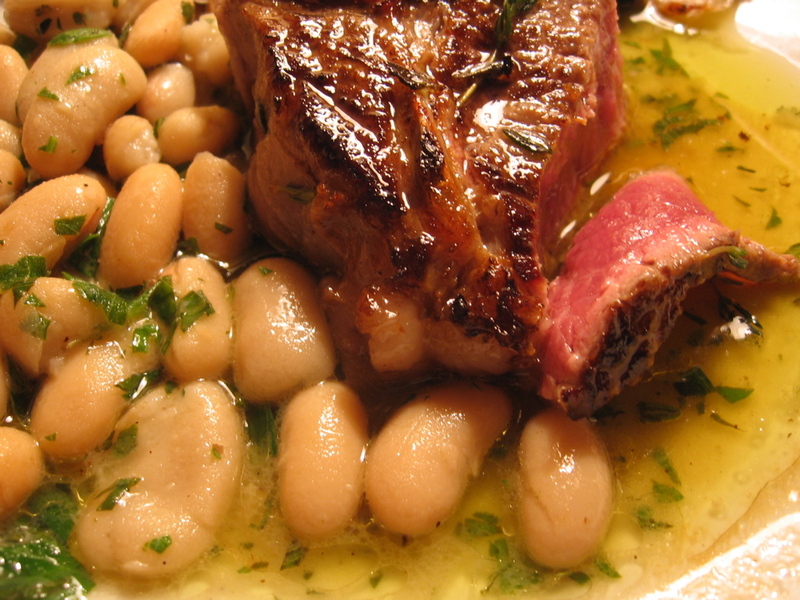 Perfectly medium rare.  This lamb tasted so marvelous I'm going to avoid demeaning it using language.
The second course wine, a Chilean Cabernet Sauvignon from 2003.  Fabulously rich with a faint hint of espresso.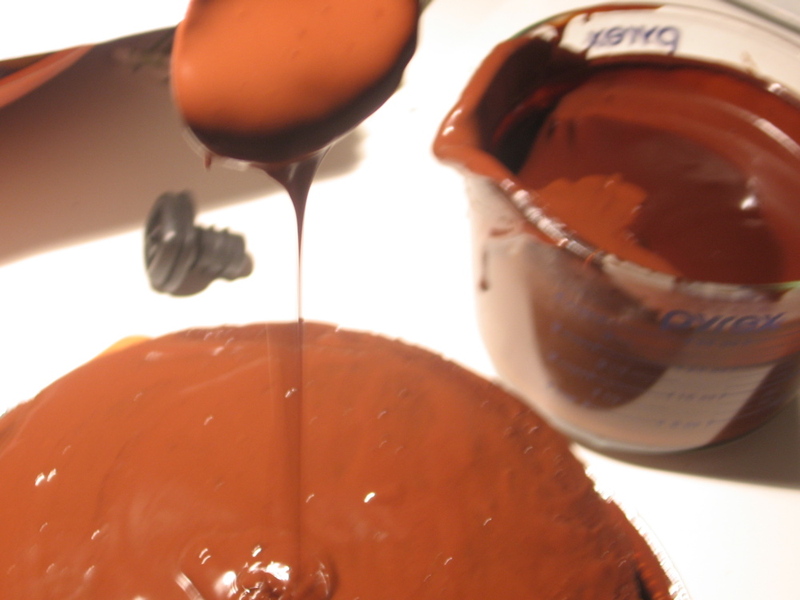 Pouring the ganache onto the espresso-inflected chocolate cake.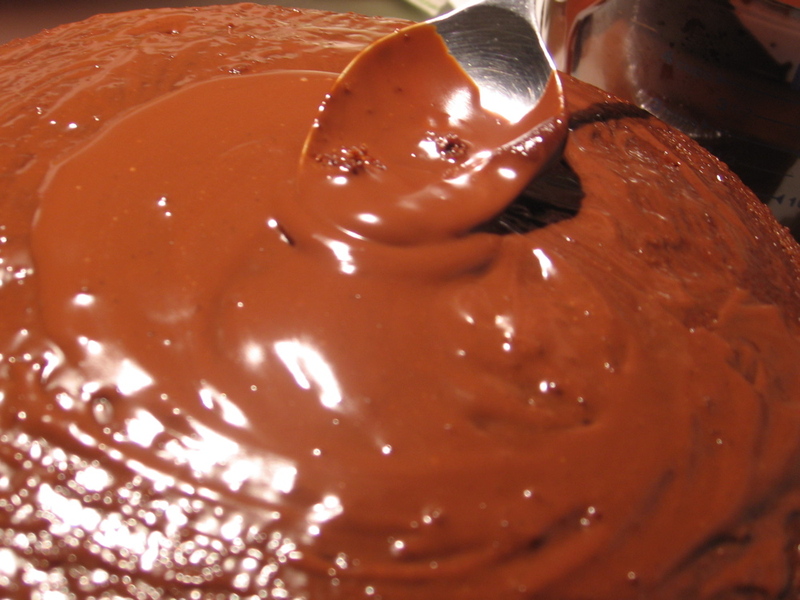 It was really hard to resist eating the ganache straight with a spoon (I did put some in a pan with milk and whisked to make a gloriously thick hot chocolate).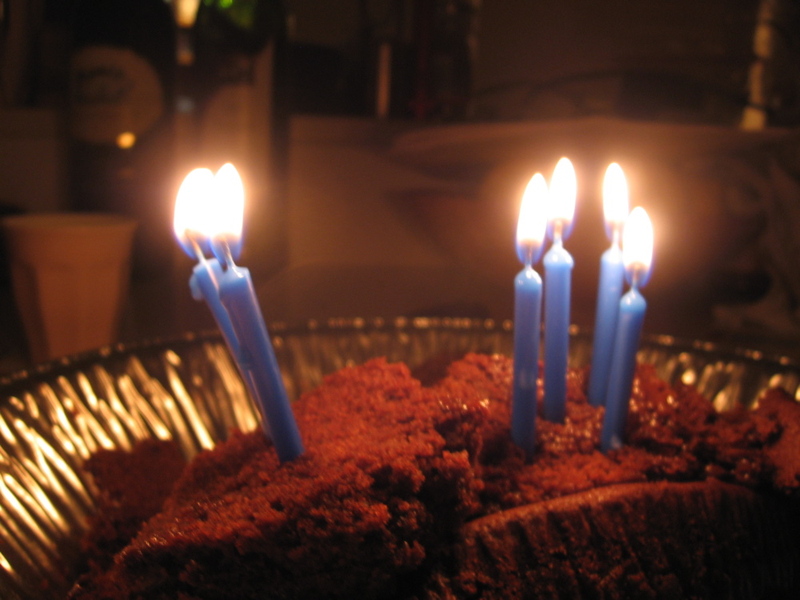 And the candles!  Happy birthday to me.
Beans,
Chocolate,
Heavy Cream,
Lamb,
Mussels,
Olives,
Red Wine,
Uncategorized,
White Wine,
Wine