Chicago's famed restaurant revamps their cafe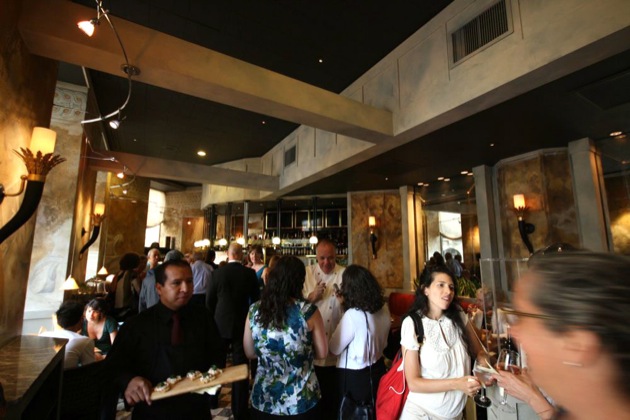 Spiaggia isn't the sort of restaurant you waltz into on a whim--you have to wear a jacket to eat there, its gorgeous dining room has floor-to-ceiling windows, they have a cheese cave, and, oh, it's really, really expensive. But the secret is that Spiaggia also has a cafe . It's casual, intimate, and the food is superb. The attention to detail that is expected of a high-end restaurant like Spiaggia filters down to its more casual cousin, but the prices don't follow.
I was lucky enough to be invited to an unveiling recently of Cafe Spiaggia's redesigned menu and decor, and I was totally impressed with the food (oh, and the decor is nice, too). And it's no easy feat to create truly impressive Italian food--its so common and done everywhere. Lots of people can make a decent wood-burning oven pizza, put out some good olives, have a local farmer friend with great heirloom tomatoes. Though I think cooking chops are a big part of it, what takes the food to the next level is the quality of the ingredients.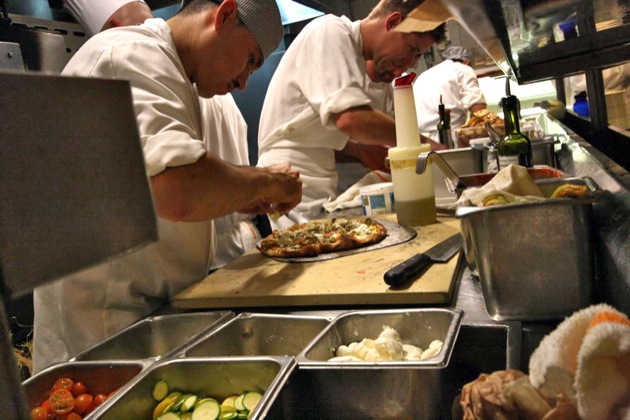 Tony Mantuano, Spiaggia's chef, was at the event keeping a watchful eye on the food, and it shows. The room was abuzz with prosecco when I walked in, platters of housemade foccaccia , various crostini, wood-fired pizza, and silvery, bright sardines ferrying by on platters. And a great block of ice filled with creamy gelato .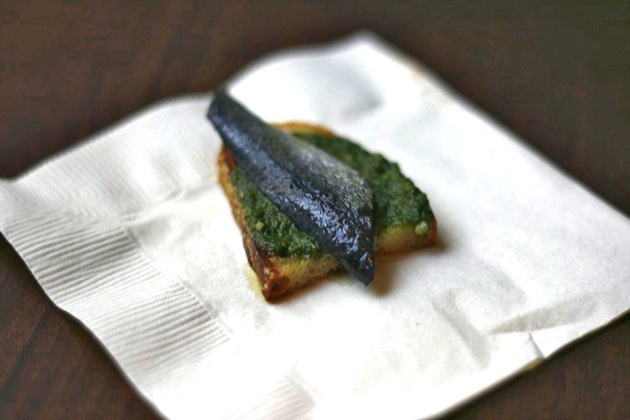 Above all I was excited about one particular dish they were serving: house-cured sardines. I've already publicly declared my love of sardines on the site, so it's no secret. But these were easily the best I've ever eaten: they ship them in every couple days from Portugal (or the West coast if they're lucky and the season is right) then cure them in-house in salt, sugar, white wine vinegar, and herbs. They are like fish candy, if you can imagine that being a good thing: they have an clean, oceanic sweetness with less, but just enough, of the funk. They were the best sardines I've ever eaten in my life.
A restaurant like Spiaggia succeeds not just on the prowess of the cooks, but also on the fact that they can source ingredients unavailable to the average schmo. You will not be having your own sardines shipped in from Portugal anytime soon, and neither will I. And that's why we will go to Cafe Spiaggia, and that's what makes paying for food like this worth it.
More pictures after the jump.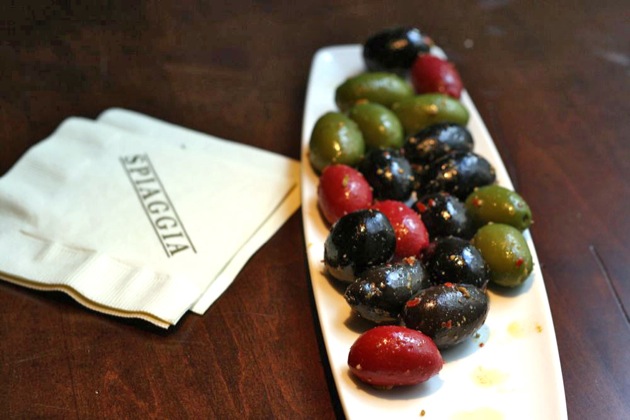 Spiaggia's menu is now designed around small plates, to make sharing easy. It would make a perfect summer meal: a plate of these sardines with a cold glass of verdicchio or some other Italian white from their list; a bowl of their cured cerignola olives (these are also incredible), maybe a pasta or a pizza. First-rate eating like this doesn't come along affordably too often, with ingredients that you really wouldn't be able to procure yourself.
Though it's no huge secret--Cafe Spiaggia has been around for 26 years--I think that it's worth saying: if you want to eat stellar Italian food with first-rate ingredients, at the quality of a restaurant like Spiaggia, but the real restaurant is out of your budget, look no further than Cafe Spiaggia.
Cafe Spiaggia
980 North Michigan Avenue at the corner of Oak Street.
(312) 280-2750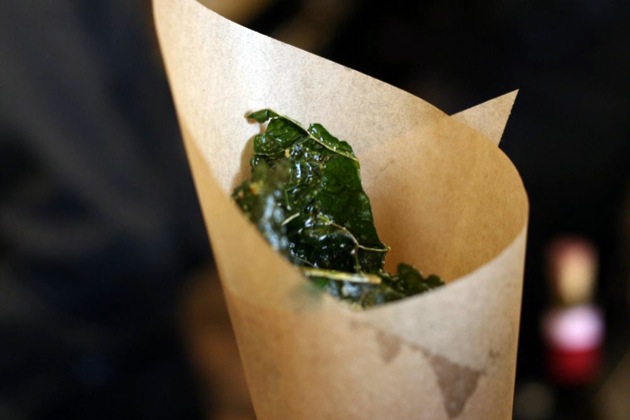 Kale chips feature on the new menu

Spiaggia also has its own aged Balsamic vinegar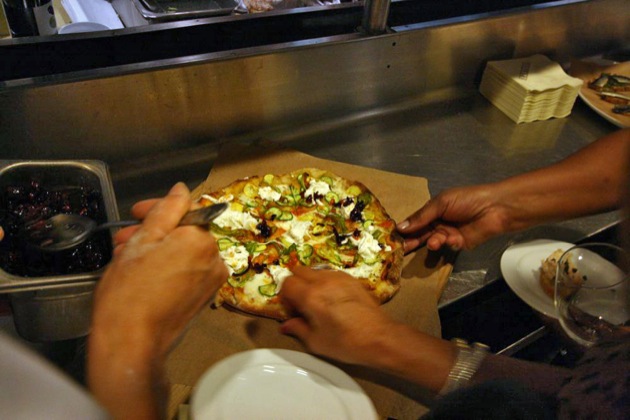 A cook was still finishing this pizza with burrata cheese, zucchini, and dried chilies while people were grabbing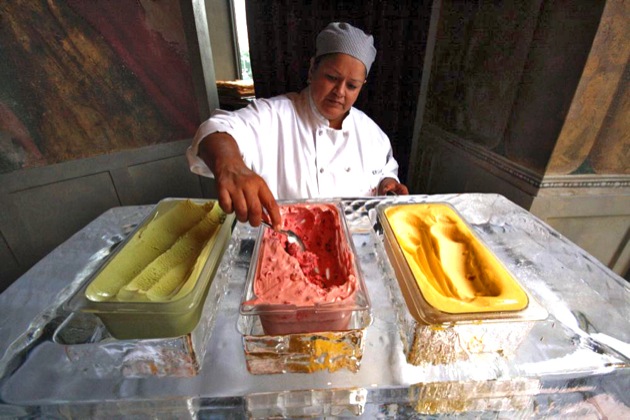 Pistachio and Raspberry gelato, and Passion Fruit sorbet
Travel,
A restaurant,
American cuisine,
Cafe Spiaggia,
Chicago,
Cuisine,
Culture,
farmer,
food,
Food and drink,
Gelato,
Italian cuisine,
Mediterranean cuisine,
My Chicago,
Pizza,
Sardine,
Sardines,
Spiaggia,
Tony Mantuano,
Uncategorized