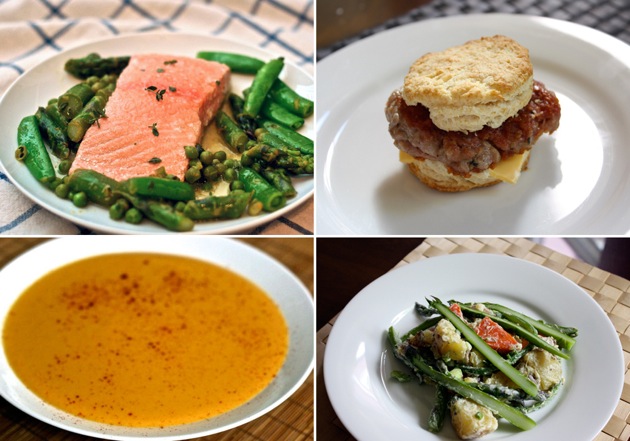 Our weekly roundup of what the two of us have written over on Serious Eats.
"Dinner Tonight" Column
QUICK MEALS TO YOUR TABLE FIVE DAYS A WEEK.
Spicy Italian Sausage with Peppers Sandwich
An Italian sausage and pepper sandwich is usually tired and boring, but this one adds some much needed acid to the party.
Olive Oil–Poached Salmon
Poached salmon is a standard, but swapping the olive oil for water helps make for a more elegant dish.
Potato and Asparagus Salad with Mustard Dressing
This Scandinavian salad uses two kinds of mustard along with sour cream.
Butternut Squash Soup with Infused Cream
The pulp and seeds of squash are used here to add some real depth to this blended soup.

Sausage and Biscuit Sandwich
This breakfast class gets a remake with fresh biscuits and homemade sausage.
Serious Eats Roundup,
Uncategorized