Gin, lemon juice, and egg white make for a drink designed to cool you down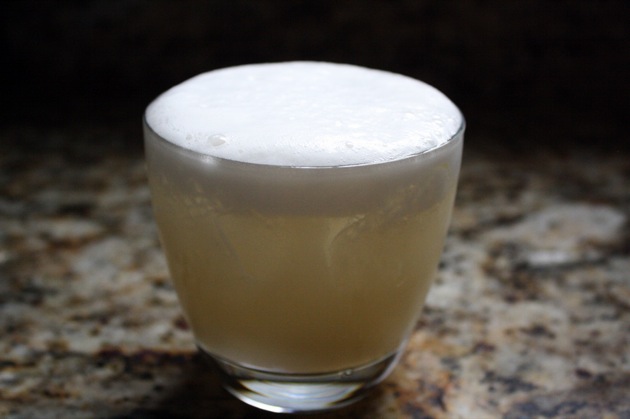 I'm not sure if the Silver Fizz was developed in Chicago, or if it was just popular for a time around 1883. But I have to believe that there is a correlation between cocktails and the cities that embrace them. Wine has a tie to the land, and cuisines are based around what's local and fresh. So it's my humble opinion that the Silver Fizz was built to cool the heads and stomachs of men without air conditioning, and I imagine there were a few hundred thousand people in the summer of 1883 in Chicago who would have fit that bill.
See, it's hot in Chicago right now. Even though it is only May, it's abysmally, horribly hot in a way like asphalt is hot in the middle of August. What I need is a drink to cool me down, to right these weather wrongs, and get me back in line. For help I went back to my bottle of Old Tom Gin and searched through David Wondrich's Imbibe! for answers. Could there be a drink to calm down this Chicago weather?
I found exactly that drink:
In 1883, Fred Hildreth, head bartender at one of the Chicago's top salons, mentioned the Silver fizz to a man from the Tribune as one of the "popular fancy drinks" of the day. It would remain so for another forty years, during which it did yeoman service as a lifeline for the overhung.
- David Wondrich
The Silver Fizz is based on a regular fizz recipe , which is essentially a sweet and sour drink laced with club soda. But this one adds an egg white to the glass, which completely changes the dynamic. It adds a frothy layer to the cocktail, making it seem frivolous and fun. What could be better when the temperature tops 90?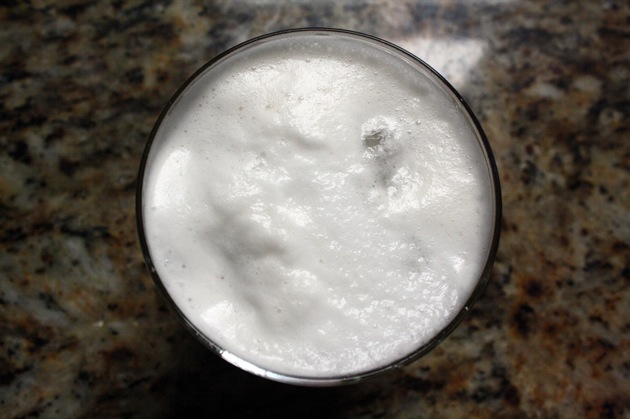 The only trick is to shake it like mad. The egg white will only reach optimal frothiness once it has been shaken for about a minute. I think it's best to shake two at a time, trading off with a partner every 20 seconds or so. But if you have to work up a sweat making this drink, just think of how much better it will taste once it touches your lips.
The Silver Fizz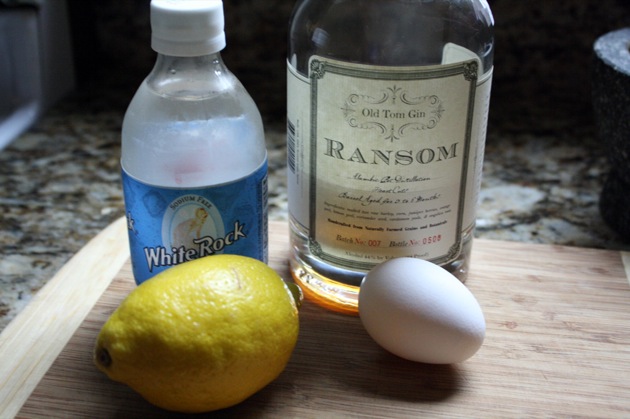 1/2 tablespoon superfine sugar
1/2 ounces lemon juice
2 ounces Old Tom Gin
1 egg white
club soda
Fill a glass 3/4 quarters full with ice. Add the sugar, lemon juice, gin, and egg white. Shake vigorously for at least a minute. Strain into a glass and top with club soda.
Drinks,
Chicago,
Chicago,
Classic cocktails,
Cocktails,
Cocktails,
David Wondrich,
David Wondrich,
Fizz,
Gin,
Gin,
Mixed drink,
Person Career,
silver fizz,
Sour,
Tom Gin