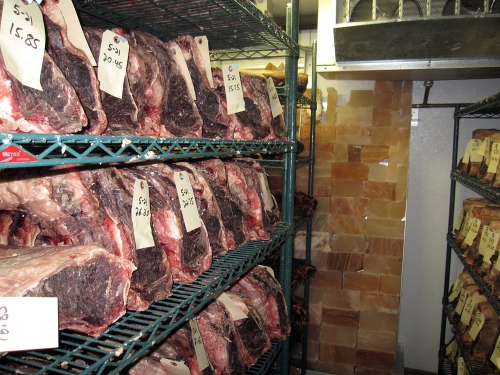 [m500/Flickr]
Welcome to Wednesday Links. This is our weekly collection of four of the most interesting food links we've discovered in the past week. Enjoy!
Dry vs. Wet: A Butcher's Guide to Aging Meat
Another post by Tom Mylan that explores the differences between dry aging and wet aging beef.
Faux Pas in the Bulk Aisle
This is a nice little primer on the etiquette of using the bulk bins.
Raw Milk in Wisconsin?
We've written about raw milk before on the site, from Maine, one of the few states it's allowed; now, Wisconsin may be joining it.
Tracking a Century of American Eating
Graphs and charts from the USDA showing how our eating habits have evolved over the last century.  Like, how we eat ridiculous amounts of chicken, from 10.4 pounds per person in 1909 to 58.8 pounds in 2008.
Wednesday Links