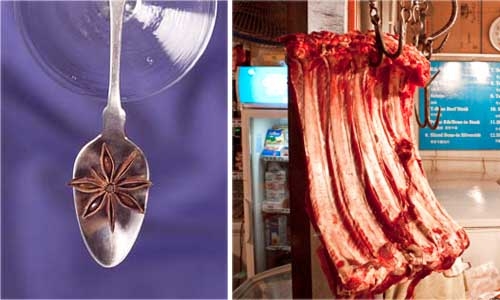 [Photographs by Victor Schrager and DPerstin/Flickr CC]
Welcome to Wednesday Links. This is our weekly collection of four of the most interesting food links we've discovered in the past week. Enjoy!
Brooklyn Butcher lays out the elements of great beef, and explains why grass fed beef usually tastes bad (and how it could be better).
This blog seems to be defunct, but I've loved scouring its archives for inspired ideas of what to cook. No recipes, just a treasure trove of kitchen tips and ideas for simple food.
Thirty or so of Molly O'Neill's columns for the New York Times Magazine throughout 2000 are here, and they're really smart. I wish the Times was still publishing writing this good.
Embarrassingly easy instructions on how to make tofu from scratch.
Beef,
New York Times,
Tofu,
Wednesday Links