A recipe for Texas-style chili.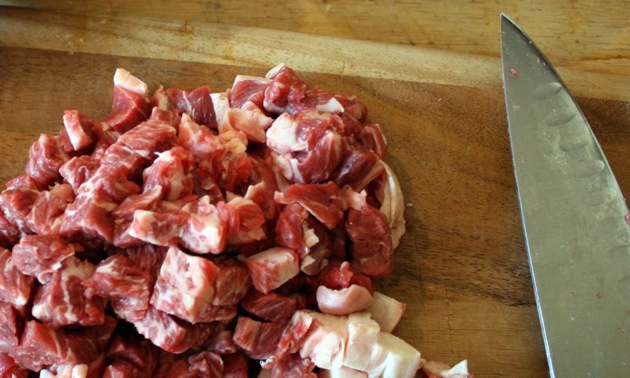 Diced instead of Ground Meat
I had stopped using ground beef a few years back, after watching a Good Eats episode. The reasoning makes sense.  When ground beef is used, the fat either needs to be drained off immediately, or needs to be skimmed off the day after when all the fat has accumulated at the top.  But if you use chunks a lot of the juices stay inside, leaving both the chili less...