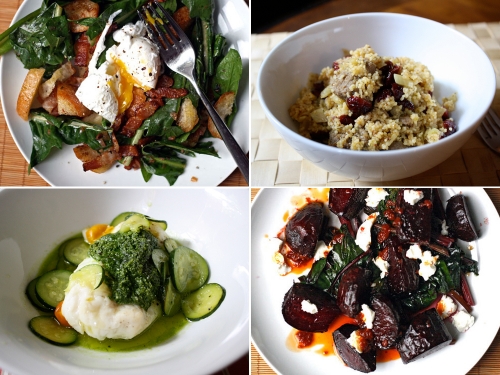 Our weekly roundup of what the two of us have written over on Serious Eats.
"Dinner Tonight" Column
QUICK MEALS TO YOUR TABLE FIVE DAYS A WEEK.
Curried Udon Noodle Stir-Fry
This Japanese curry dish mixes flavorful spices with udon noodles and broccoli.
Roasted Beet Salad with Guajilo Chile Dressing
This unique take on beets looks to Mexico instead of France.
Packets of Cod ...