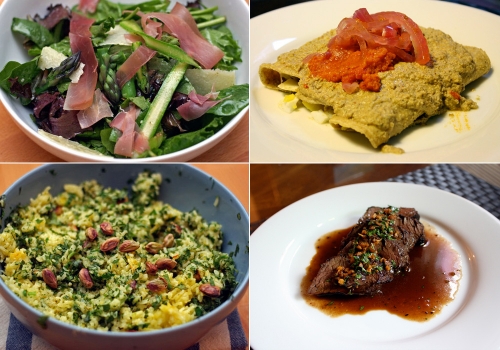 Our weekly roundup of what the two of us have written over on Serious Eats.
"Dinner Tonight" Column
QUICK MEALS TO YOUR TABLE FIVE DAYS A WEEK.
Shaved Asparagus, Pea, and Prosciutto Salad
Blake takes advantage of asparagus season by shaving the spring vegetable thinly and tossing it in a salad.
Yucatecan Papaduzul (Enchiladas Stuffed with Hard-Boiled Eggs)
Pumpkin seeds flesh...