The best kind of wedding appetizers.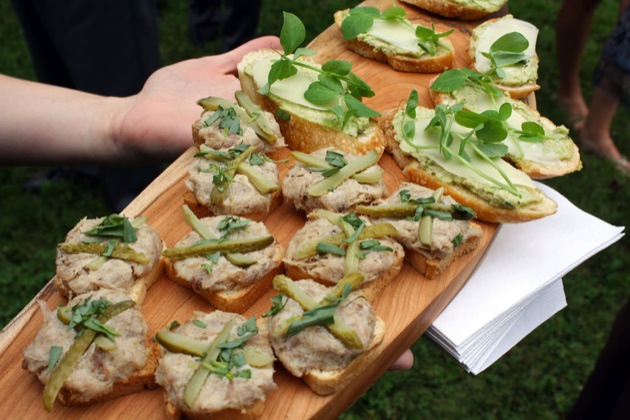 A pure expression of the pig: nothing extraneous, nothing wasted.  Pork, salt, and a little bit of time: that's all you need to make rillettes.  It was a beautiful idea which had led me to the kitchen, where I had 25 pounds of pork (a ball of lard, huge hunks of shoulder, and a bag of spare ribs larger than a medium-sized dog) and where I realized I was in over my head.
C onfiture de coch...