It's been a bit quiet around here--so here's what we've been up to the last couple weeks.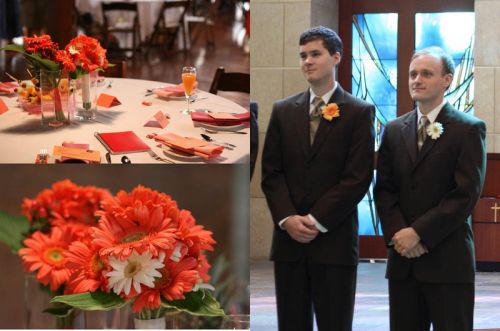 First, the big, important news: Nick got hitched!  On Saturday, July 26th, he married his lovely fiancée Abby in Columbus, Indiana; I was the best man.  At the reception we ate Nick's own gravlax , which was delicious and, I imagine, extremely laborious to slice for over 200 people.  Nick is currently in Mexico and on severely supervised hiatus from any and all computer-related activities  He'll be back with us soon enough.

My class at Whole Foods was so much fun.  I'm already hearing that the quickest of the cure projects, gravlax, has turned out successfully for some people.  That makes me happy!  Classes at the Whole Foods Bowery Culinary Center are affordable and interesting; in cooperation with the soon-to-be-launched Edible Manhattan, they are currently doing a whole "DIY" series, with upcoming classes on ricotta-making with Salvatore Brooklyn and pickling with McLure's (they're plugged into the Unfancy Food Show circuit).  They are very open to suggestions for class ideas.  What interesting foodstuff or product would you like to learn to make yourself? Email them .

In other news, my first heirloom tomatoes from my patio tomato plants have finally ripened -- a big bowl of Sun Golds , which are brilliantly orange cherry tomatoes with overwhelming sweetness and acidity in equal measures, and two from the Black Krim plant, a purplish-red tomato that's large with a rich, sweet, red-winey flavor.  The sun golds made their way into this simple pasta recipe ; the black krims were sliced thickly and contributed to one of the best BLT sandwiches of my young life.
We'll be back on a regular posting schedule soon enough, so thanks for hanging with us.
Announcements