Nick throws a perfect Derby party.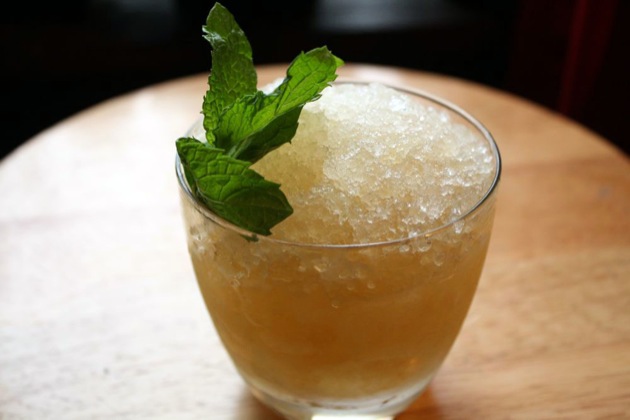 The authentic Julep is a drink from the Heroic Age of American Tippling, and as such is not for novices. That's perhaps the chief reason it's fallen out of favor in these weak-livered times.
- David Wondrich
I'll get to the julep soon enough.  But first I want to talk about the Kentucky Derby.  Though I grew up on the Indiana side of the Ohio River, I don't care much about the Indy 500.  I lived far closer to Louisville and so looked forward to the celebrations of Derby Week, and especially the fireworks of Thunder Over Louisville.  Good stuff.
Of course, now that I'm older, any holiday or sporting event that pairs festivities with bourbon is a winner in my book.  And I've made it a point to celebrate as best I can for the past few years.  This time I wanted to make an authentic Kentucky dish to serve at a little gathering along with a proper julep.  I've already made the Hot Brown , but that's not really about the Derby.  It's too hot and heavy.  For the event it's all about the dainty and frilly.  This event is more about snack foods and banquets than elaborate sit down meals.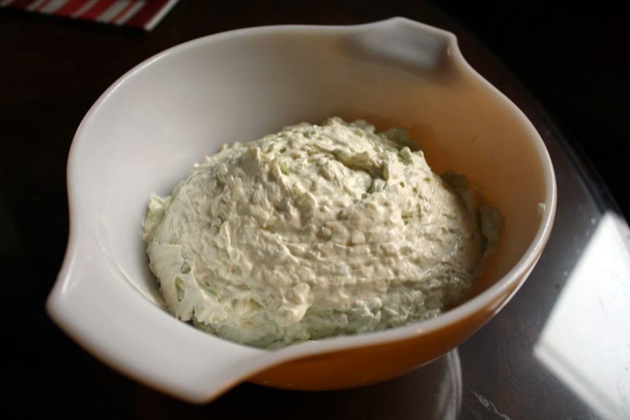 For research, I used the Louisville Courier Journal Cookbook from 1985.  It's my invaluable guide to the city's culinary history.  It's a remarkable book.  That's where I found this recipe for Benedictine spread.  It's a mighty cheese spread that was invented well over 100 years ago.  It's great for tea sandwiches or as a dip for crackers.  For someone used to cranking the heat to high and making a mess of my kitchen, creating this dish felt a little odd.  You basically just toss everything in a bowl and mix.  Green food coloring is involved.
But it makes those cheese balls sold in grocery stores look a little sad by comparison.  It's pungent and creamy, and incredible between two slices of soft bread.  It'll be perfect for my little party.
As for the drinks, for me it's all about the Bourbon.  Of course, that could just mean some simple sipping of a fine brand.  But on hot days by the Ohio River, some cooling refreshment is needed, and that is no doubt the reason the Mint Julep has remained so popular.
There is no right way to make one.  It's a Southern drink meant to cool a person down.  It doesn't even need to have Bourbon in it.  The first ones were probably made with Brandy, and many recipes add a topping of rum.  It can be served in any old glass you'd like.  My dad has some swell old silver glasses his father gave to him when they lived in Louisville.  They are great, but not necessary.  I certainly don't have any.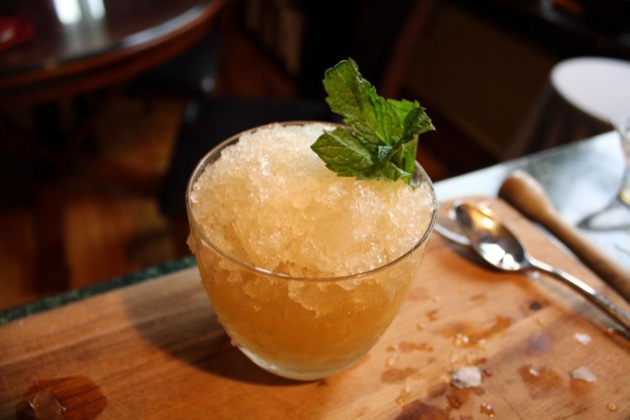 The only requirement I've noticed is ice.  You'll need lots of it.  And it needs to be finely crushed.  Last year I made some divine mint juleps using my parents old ice shaver.  I think its original use was to make snow cones.  I'm not blessed with that this year.  My old boss LeNell would have crushed the ice by manicially smashing each cube with a muddler while holding the cube in her hand.  Honest!  It works for individual drinks, and is quite a lot of fun when you master it, but for multpile drinks you might want to try a different method.  Rolling some cubes up in a towel and then violently beating it on a table is a great trick, or smashing it with a frying pan also works.  But I prefer loading a food processor up with ice and letting it do all the work.  You want it to look like fine snow.
As for the recipe, well...There are loads of recipes for mint juleps out there.  I don't wish to add to the cacophony.  Instead, here is a list of recipes from some of the best cocktail masters of the day.  The first couple are for a more traditional Kentucky Mint Julep.  The latter two get a bit loopy with the rule book, and that's just fine by me.  My only advice is to muddle the mint and then remove it.  I like a beautiful garnish, don't get me wrong.  I just hate litte bits of mint floating around and getting in my teeth.
For those that are really interested in learning about the Mint Julep, check out this eGullet post .  David Wondrich, noted cocktail historian, cuts through a lot of the myth about the drink.  It's fascinating.
Standard Bourbon Mint Juleps
Unique Variations
Benedictine Spread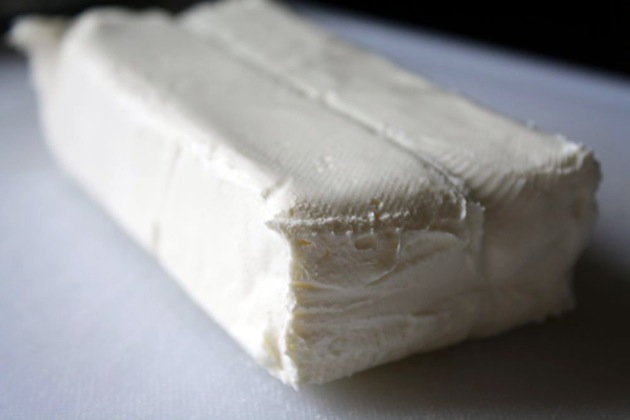 12 ounces cream cheese, at room temperature
1 medium cucumber, peeled and grated
1 medium onion, grated
1 teaspoon salt
Pinch cayenne
2 tablespoons mayonnaise
Drop of green food coloring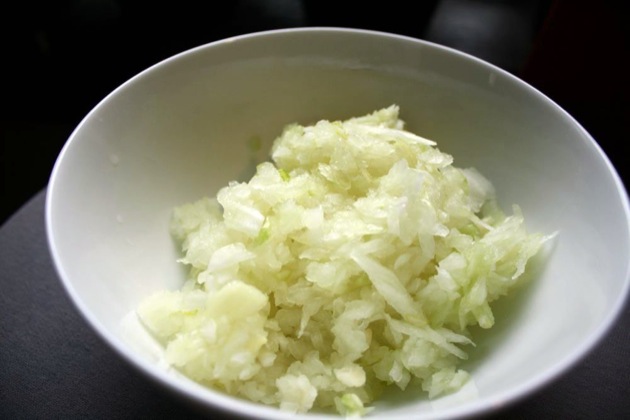 Drain the cucumber in a colander for a few minutes.  Then dry it on some paper towels.  Repeat the same process with the onion.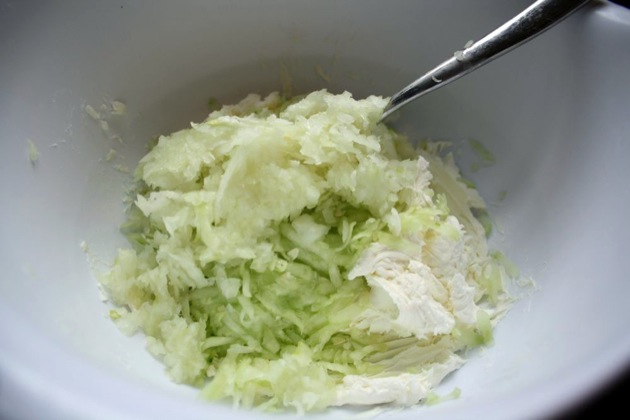 Toss everything in a big bowl and mix until well combined.  Cover with plastic and stick in the fridge until ready to serve.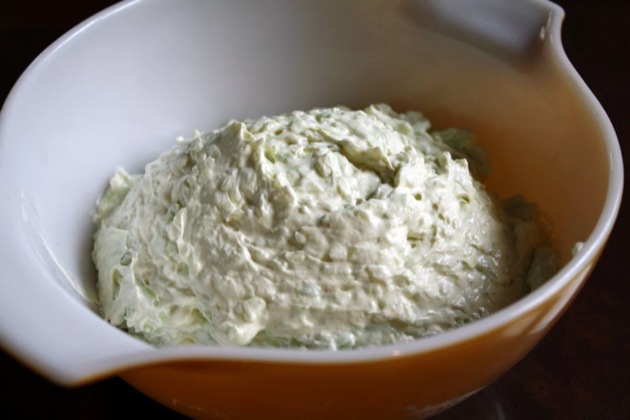 Drinks,
Bourbon,
Churchill Downs,
Cocktail,
Cream Cheese,
David Wondrich,
Derby Week,
Entertainment,
food,
forward,
Horse racing,
Indiana,
Kentucky,
Kentucky,
Kentucky,
Kentucky Derby,
Kentucky Derby,
Louisville,
Louisville,
Louisville Courier Journal,
Mentha,
Mint,
Mint Julep,
Mint julep,
Muddler,
Ohio,
the Kentucky Derby,
Whiskey