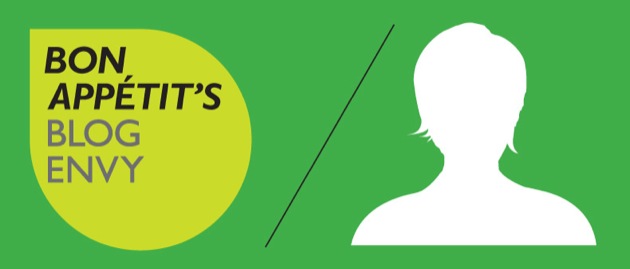 Bon Appétit has put together another collection of their favorite holiday dishes, and we're honored to be involved again this year. Last time we showcased our scrumptious holiday coffee cake , but this year is a sweeter affair. It's also happens to be less of a genteel showcase of the amazing blogger talent. This is a Bake-Off , and there will be a winner. We need your votes!
We couldn't think of any better representation of the holidays than cinnamon rolls. They are such an indulgence that can only seem justified by the jovial season. Unfortunately, we didn't actually have a recipe. We're not much of bakers, and we usually just rely on our families to feed the cinnamon rolls to us. That led Blake to spend a hurried weekend combining Northern European cooking techniques with his fond Midwestern memories of cinnamon rolls, all in the search for a brand new recipe.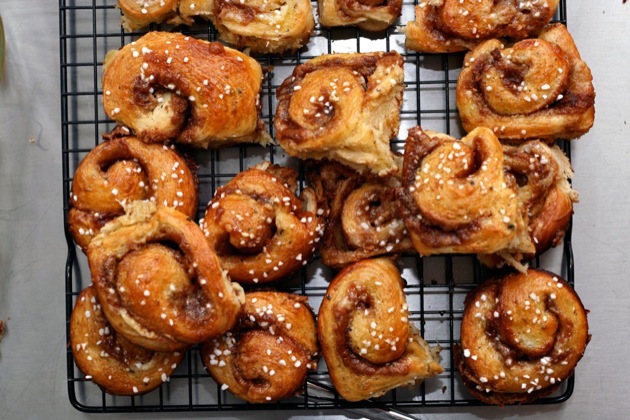 The results were Cardamom Cinnamon Rolls , and we think they turned out particularly well. Instead of smearing the icing on top, where it gets all over your fingers, we folded the icing inside the rolls. They are haunting and rich, without being too overloaded and messy. If you'd like to help us out, click here and vote! We are featured in the elusive "miscellaneous dessert" category. It's the last of category after "cakes", "cookie, bar, or brownie", "custard or pudding", and "pie, tart or pastry". You'll need to sign on, but it's free to do so. If your hunger can make it through all of the delicious offerings, we'd really appreciate the help.
Announcements,
Bake-Off,
Baking,
Blog Envy,
Bon Appétit,
Cinnamon Rolls