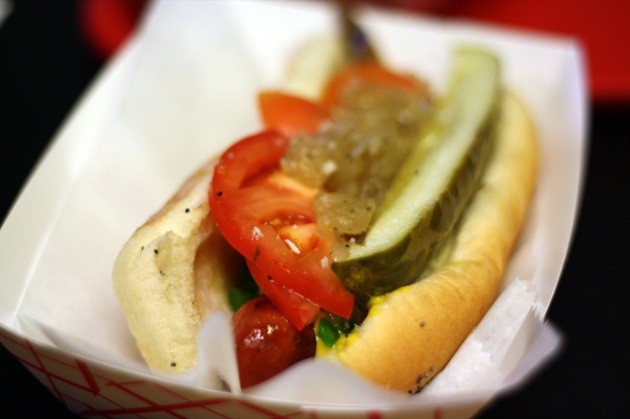 Here's something I never thought I'd say: pick up a copy of this week's Newsweek , and you'll find my name on page 56, next to a little photo spread of Chicago's glorious hot dog!  They're paired with a great article by Julia Reed about our great high and low end cuisine—from Alinea to the best hot dogs in the country—and the arrival of the Michelin Guide in Chicago (By the way, I'll be covering every detail you can imagine about the guide over at Grub Street Chicago ).
It's so gratifying to see the Chicago dog getting some attention. The photos were for an article Blake wrote about how to properly construct one at home, lovingly detailed down to every last ingredient. Yes, we love the Chicago dog.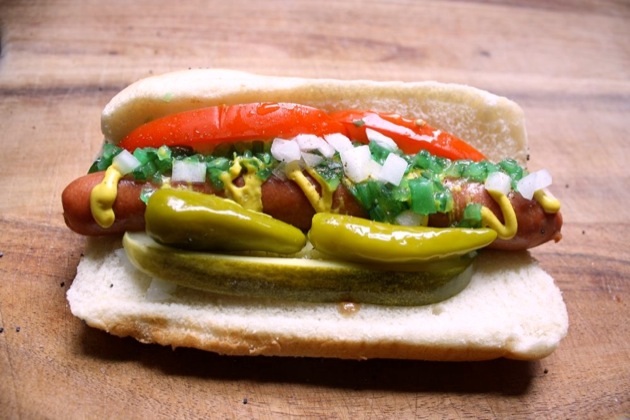 Fully loaded and ready to go.
In fact, we've been obsessed with all kinds of hot dog for years. We've covered how to make hot dogs from scratch and how to best cook them . Along with the Chicago style hot dog tutorial , we also explored how to make the Superdawg style using pickled green tomatoes.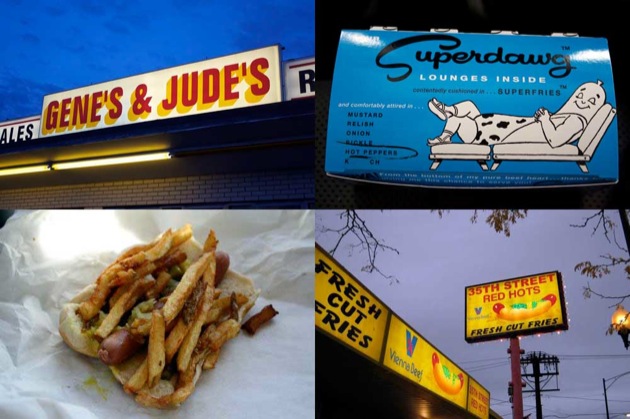 Just a few of the great hot dogs in the city.
But we have to admit that we eat most of our hot dogs not in the kitchen, but out in the city. We've written about Hot Doug's ... twice . And over on Serious Eats , I managed to visit many of Chicago's best for my column Standing Room Only , including Superdawg , Red Hot Ranch , Gene and Jude's , Jimmy's Red Hots , and 35th Street Red Hots . Currently Red Hot Ranch is kicking out my favorite version in the city, with Gene and Jude's a very close second. I also love the fully loaded version at Portillo's , and, obviously, Hot Doug's is a wonder. I even like our city's less traditional options .
If you're in Chicago, celebrate this occasion with a true dog.  If you're not, read our post and make it at home.
Hot Dogs,
Hot Dougs,
Uncategorized