How to make the staple Mexican sausage.
The recipe comes from Diana Kennedy's "From My Mexican Kitchen".  This particular version comes from the Michoacán region.  She does give direction on how to stuff the mixture into casings, but I bailed out early.  Some day.
As first sausage making experiences go, I'd have to say this was pretty remarkable.  I got about 2 pounds of fresh sausage and spent about $12 dollars.  Half of it is frozen right now, ready to be used at a moments notice.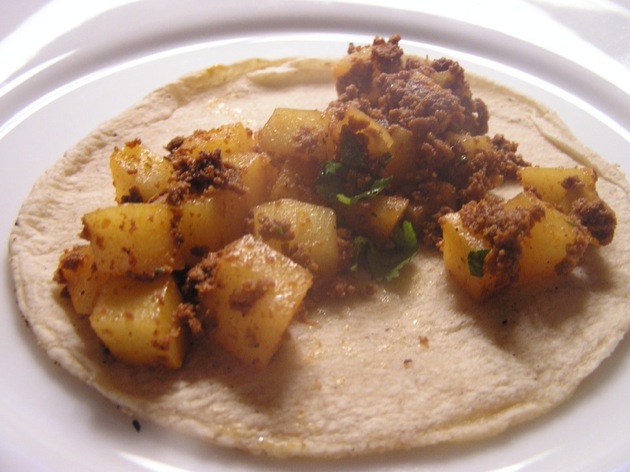 I used the first batch to make some chorizo and potato tacos , one of the more inspired Mexican pairings.
Chorizo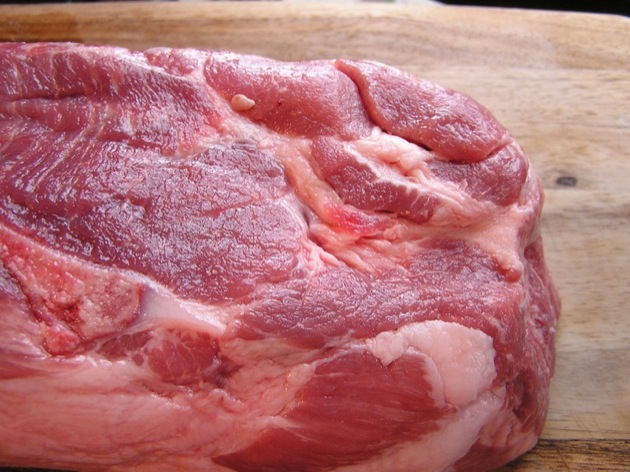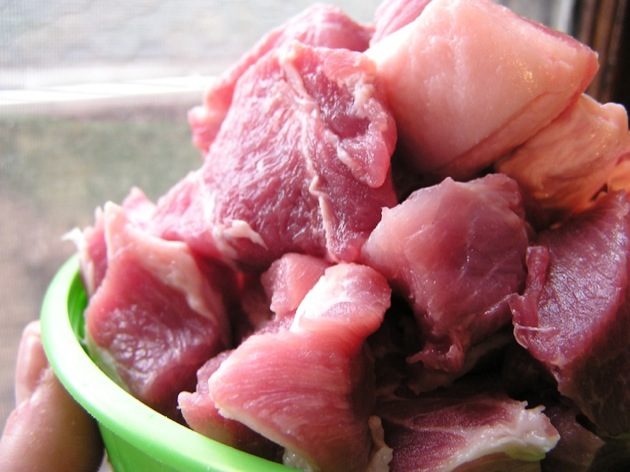 Cut the hunk of pork into 1 inch chunks.  Set in the freezer for about 15 minutes.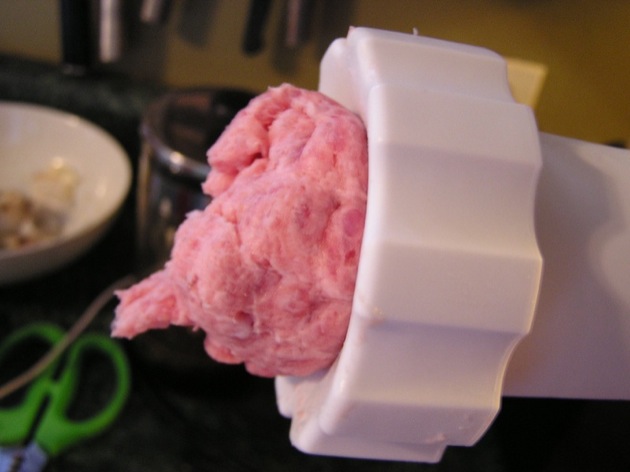 Grind the meat on the smallest setting.  It will resemble a paste. Keep the meat in the fridge until ready to mix with sauce.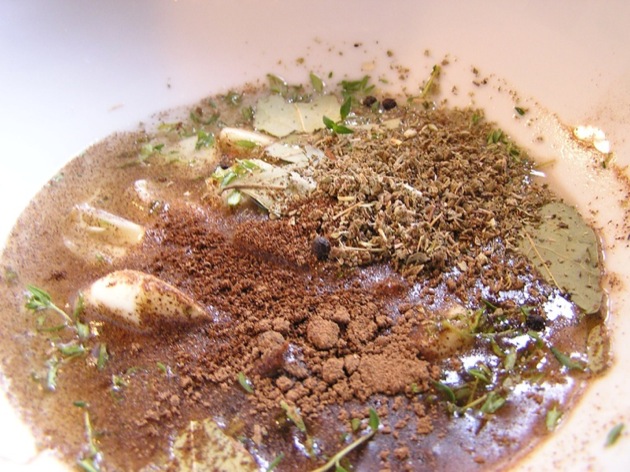 35 guajillo chiles
2 cups white vinegar
6 cloves garlic
1 bay leaf
4 sprigs thyme
1 teaspoon dried oregano
10 black peppercorns
6 whole cloves
3 whole allspice
2 tablespoons kosher salt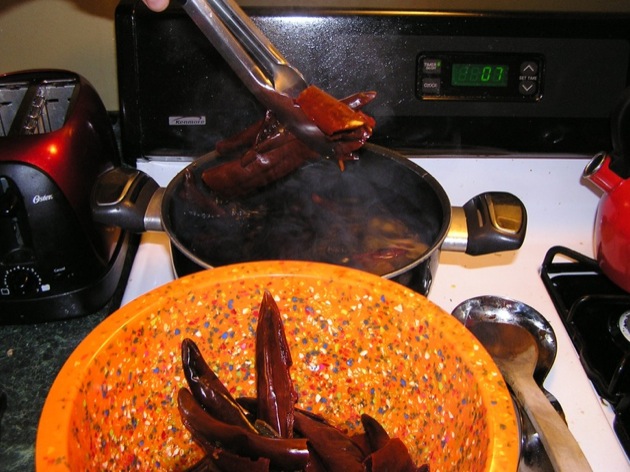 Remove the stems from all the chilies, and shake out as many of the seeds as possible.  Place in a large pot, cover with water, and bring to a boil.  Reduce to a simmer for a minute then remove from heat and let soak for 5 minutes.  Drain the water.  Add 1 1/2 cups of the vinegar and let the chilies soak for an hour.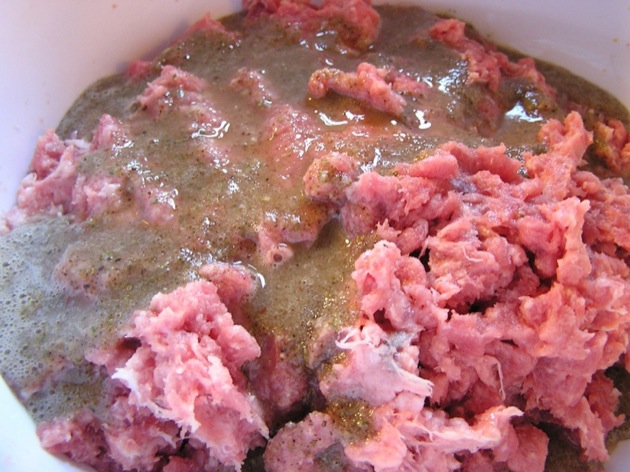 Meanwhile, pour the rest of the vinegar into a blender along with the garlic, bay leaf, thyme, oregano, black pepper, clove, allspice, and salt.  Blend until smooth.  Add to the ground pork.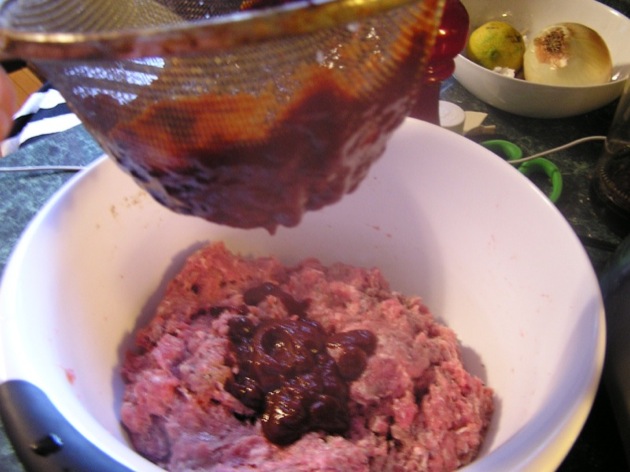 When the chilies are done, add them to the blender and process until smooth.  Strain this mixture through a metal strainer, to get rid of all the chili skin.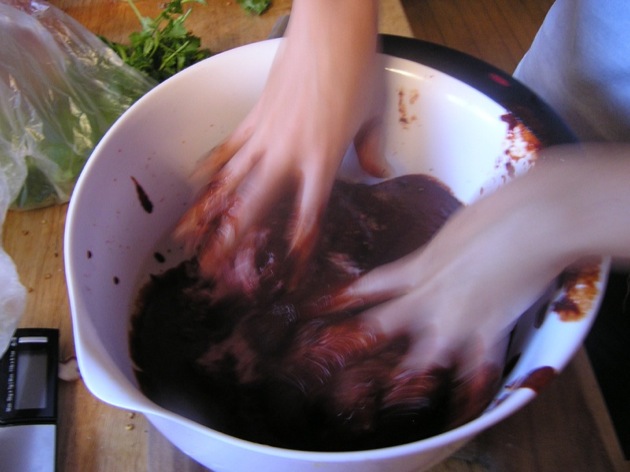 Add this red sauce to the meat.  Mix together - hands work best - until fully combined.  Cover the bowl with plastic wrap and set in the fridge.  Let it hang out for a day, and then it is ready to use.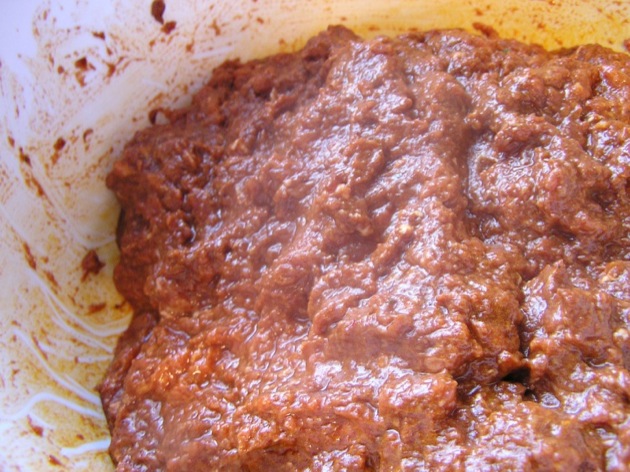 Food,
Charcuterie,
Main Course,
Chilis,
Chorizo,
Chorizo,
Corn Tortillas,
Cuisine of the Southwestern United States,
Cuisine of the Western United States,
Diana Kennedy,
Diana Kennedy,
Food and drink,
Frijoles charros,
Garde manger,
Kitchen Aid,
Meat,
Meat processing,
Mexican,
Mexican,
New Mexican cuisine,
Pork,
Pork,
Pork Shoulder,
Potato,
Sausage,
Tortillas