Nick enjoys the comforts of a 100 year old recipe.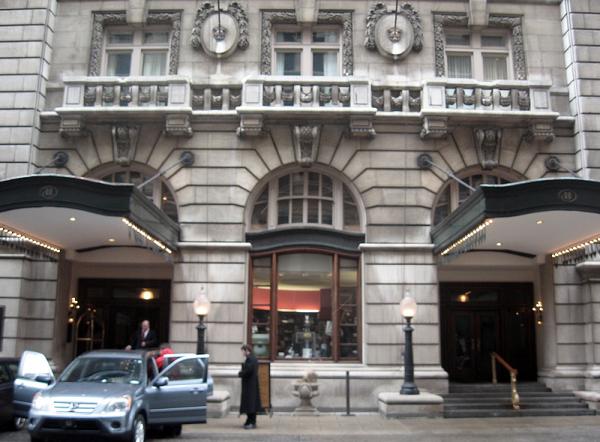 I have a thing for hotel bars. It helps if they are opulent old ones, designed to comfort the wealthy traveler from a 100 years ago. Sure, the drinks aren't necessarily the best, and the service can be uninspired and overly corporate, but I feel immediately relieved when I walk into some grand old space like Chicago's exquisite Palmer House in the Loop. Plus, I'm just not sure there is a better place to have a cocktail. Served cold and strong, cocktails comfort the weary traveler and immediately transport one to a different, happier place. My hunch is that best hotel bars seem to be the manifestation of that first sip.
So, when I got stuck in heavy traffic for over an hour on a recent trip to Louisville, I knew immediately what would comfort my frayed nerves; I needed a drink at the Seelbach Hotel . I've written about this storied hotel more than once , and have probably visited it more than many of the bars in my own neighborhood in Chicago, but never had I noticed that the bar actually had its own namesake cocktail.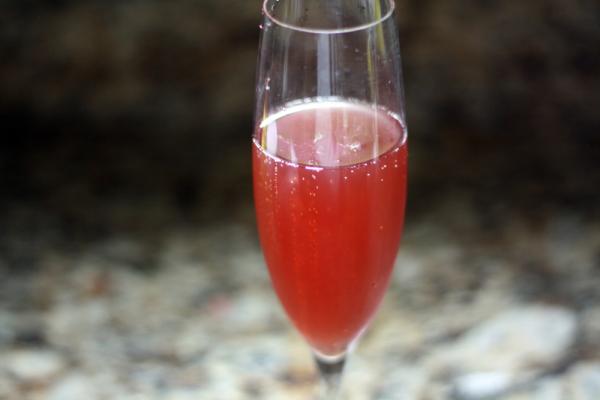 And it's good. Essentially a champagne cocktail with bourbon substituted for the usual gin, the drink is a perfect mix of pleasure (bubbles!) and sleek cocktail cool. You won't feel like a whimp holding one of these. Of course, many bars and restaurants these days have a house cocktail, but few are nearly 100 years old, or quite as odd as this one.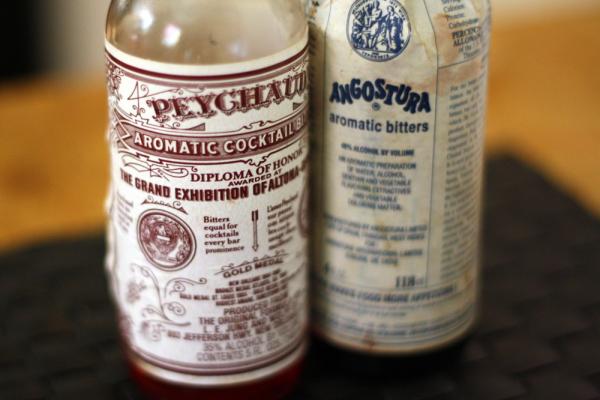 What's so strange? Well, I'm an ardent fan of bitters, which lend drinks complexity and depth. But never have I encountered a drink that uses them as brazenly as this one. According to nearly every recipe I've found, seven drops of Angostura are used, which is dramatically more than any other drink I've made. Usually, only a couple drops are added to any given drink. Though slightly out of control with the Angostura, the drink doesn't stop there; it also features seven more drops of Peychaud's bitters. The combo dies the drink red, making it almost look like a fizzy Negroni, which also happens to be one of my favorite drinks .
It helps to have one of these in the appropriate setting, though I've found that the experience is still pleasurable enough to replicate at home.
The Seelbach Cocktail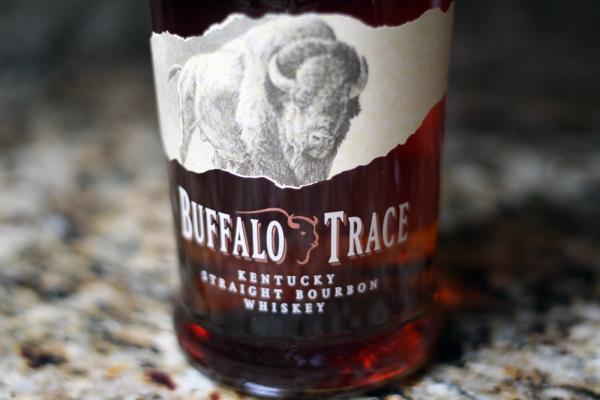 1 ounce bourbon
½ ounce Cointreau or Triple Sec
7 dashes Angostura bitters
7 dashes Peychaud's bitters
Champagne
Combine the bourbon (I used Buffalo Trace), Cointreau, and bitters in a mixing glass filled with ice. Stir for 30 seconds, and then strain into a chilled flute. Top with Champagne.
Drinks,
Alcohol,
American,
Angostura bitters,
Bitters,
Brut Cocktail,
Chicago,
Cocktails,
Drink,
Fizz,
Louisville,
Sazerac,
Seelbach Hotel,
Whiskey