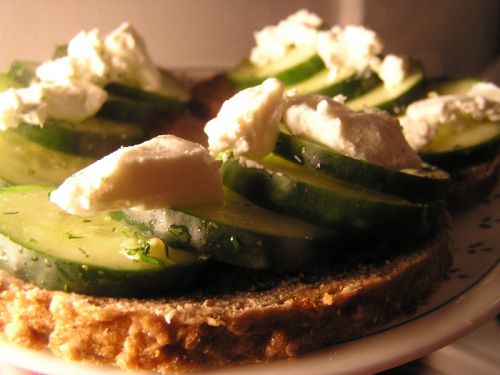 I have yet to muster up the courage to make pickles, though I guess that would be the wrong way to describe the process.  It's more of a creation, something coddled and cared for that takes an inordinate amount of time and makes you wonder whether it's worth the problem to begin with.  It doesn't help that Fairway sells fresh pickles that are crisp and lovely, and I know that my own would fail.  It also doesn't help that my girlfriend gets squeamish around the juice, and that having, say, a large bucket full of pickles and their aromatic playmate hanging out in the kitchen wouldn't exactly put her in the best of moods.  But I always fancy the day when I can have unlimited supplies of the fresh veg cooling in my fridge.
Until that time I'll have to stick with this little impromptu pickling, which probably doesn't have anything actually to do with pickling, but tastes rather wonderful in the hot humid air of Brooklyn.
Looking back, they are slightly similar to the English Cucumber Sandwiches I made awhile back, what with the salt and the vinegar, but these are better.  We tried them again a couple days later and we sliced them much thinner and they were more conducive for the presentation, but they lacked that nice crisp tickle that pops in your mouth.  It's completely up to you, and don't let me stop you from making them in all different sizes.
It helps to have some remarkable rye bread made by a good friend to add some dimension to this dish.  As well, some really wonderful white wine can quickly elevate this simple dish into the realm of perfect summer activities.
Quick Cucumber Pickles with Rye Bread and Cheese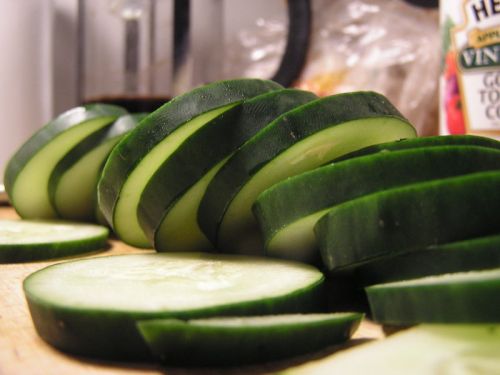 2 cucumbers
1/2 cup cider vinegar
1/4 cup sugar
1 tablespoon dry mustard
2 teaspoons horseradish
1 tablespoon fresh dill
1 loaf of rye bread
goat cheese
salt
Adapted from Epicurious .
Cut the cucumbers into 1/8 inch slices.  I probably went a little big here, but I prefer a little crunch.  Dump them in a bowl and coat with lots of salt, 2 tablespoons or more.  Toss them around so they are well coated.  Let them stand for at least 15 minutes.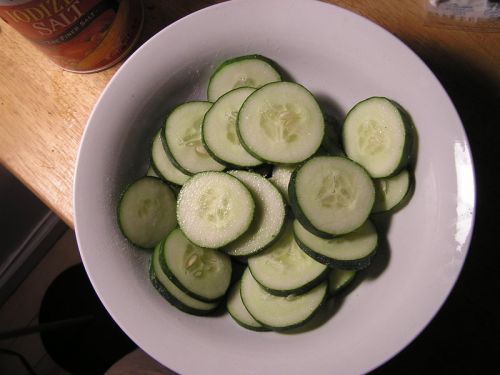 After the 15 minutes, wash the salt off the cucumbers and drain them on a paper towel.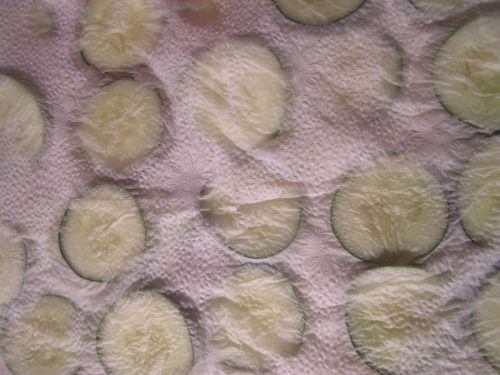 Now mix the sauce together.  Combine the vinegar, sugar, mustard, horseradish, and chopped dill into a bowl and whisk to combine.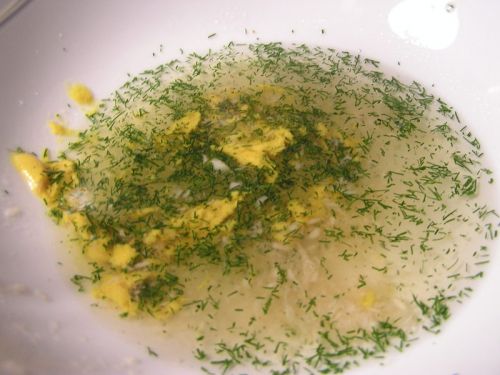 When the cucumbers are dry, combine with the sauce and let them sit for at least 5 minutes.  Preferably longer.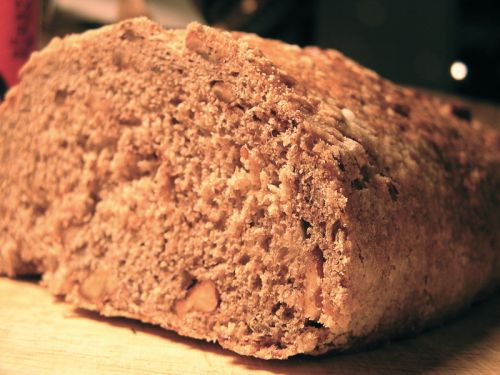 Cut some slices from the greatest loaf of rye bread ever created.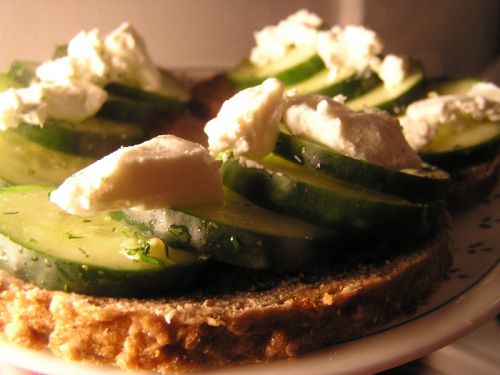 Top them with the cucumbers and a little bit of goat cheese.  Alternatively you could spread the goat cheese on slices and then put on the cucumbers, but that all depends on whether you like big messes or not.  I don't mind messes as long as they are made of goat cheese.
Bread,
Cucumbers,
Goat Cheese,
Pickles,
Pickling