Photos from France.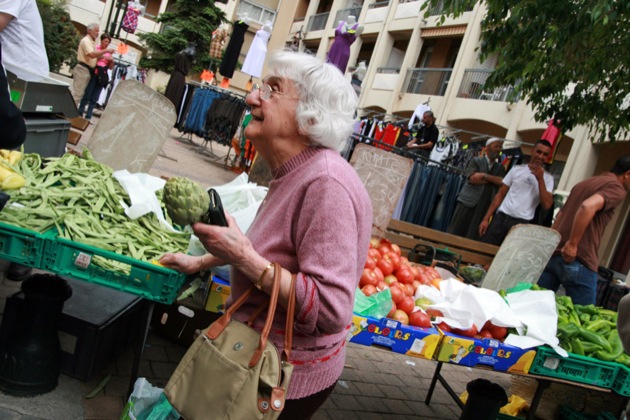 As I was wandering through Lourmarin, a ridiculously charming Provencal town where a bustling Friday-morning market was in full swing--the fresh breeze carrying the smell of cured sausage and fresh baguettes to my nostrils--I began having fantasies.  Mostly it involved never being heard from again, disappearing into those lavender-scented hills, without so much as a trace.  (A convenient lottery win and the inheritance of a rustic farmhouse were the more practical elements of the story).
Perhaps this is something expected for the traveller, especially in such charming environs; maybe it's a cliche.  Peter Mayle with his numerous books has covered the charm of Provence quite thoroughly already, and it's by no means an undiscovered paradise.  But rolling through those hill towns, each so old and full of history that it could satisfy weeks of reading and exploring, we couldn't help but think that it is a paradise nonetheless.  Moments like the time when we saw the sign for Albert Camus' grave just as we'd driven past it were numerous; Van Gogh's Café Terrace at Night was painted in the center of Arles where we casually wandered through, letting our fingers run along the rough stone walls of the city's narrow streets.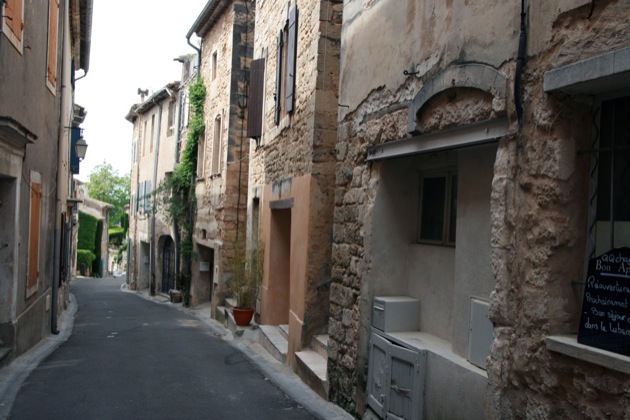 We spent just two and a half days in the Luberon section of the Vaucluse département , and quickly realized that a solid itinerary was out of the question.  Setting foot in Provence changes your mood; plans to tour at a breakneck speed suddenly become ridiculous.  You realize that the slower you move, the more satisfied you feel, the longer you linger the richer the rewards.  The charm we found wasn't in the larger cities that we'd swept through to check off the list--Aix en Provence, Apt--but in the tiny villages that rose up out of the landscape as we flew around blind mountain curves.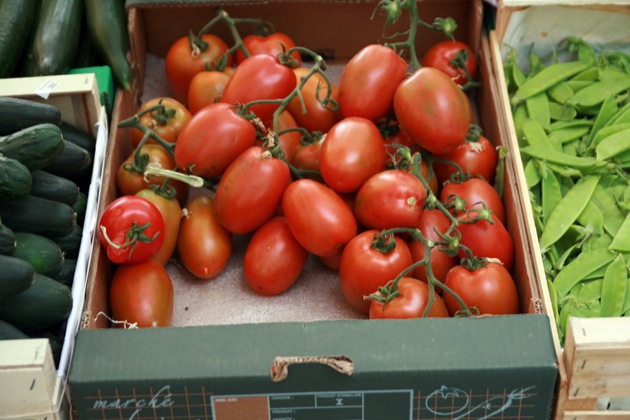 One of my favorite things is the way the markets are run: depending on the day of the week, a different town in the area is going to have its 12th century streets overflowing with sellers; one could easily wander from market to market, snacking on salami for lunch and cooking from the market produce for dinner (the job-less fantasies continue...) for weeks or months.  Slowly, you'd see every town and eat incredibly well all day.  Here's a list of Provence markets by day .
With just two mornings free, our markets were in Lourmarin and the much larger city of Apt.  The rest of the time we meandered in our rented Fiat (the Panda model, in perhaps the ugliest blue ever slapped on an automobile), shutting our eyes around bendy one-lane mountain roads, past lavender fields, tanned stone farmhouses, through rolling green hills.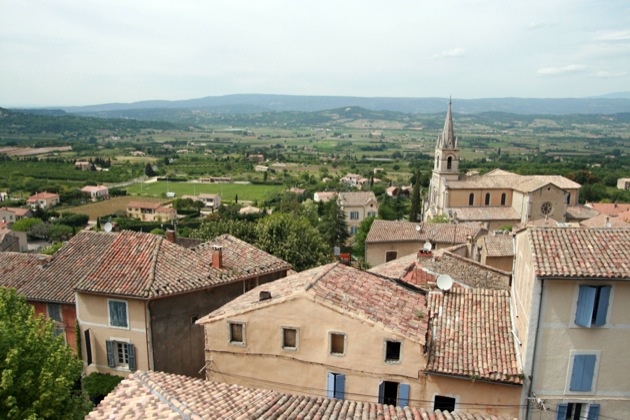 My life at the moment is utterly charmed and unrealistic, but that doesn't stop me from flying to Provence for a weekend just because I can.  With just a couple months left to live in Europe before heading back to the U.S., that's just what I'm planning on doing.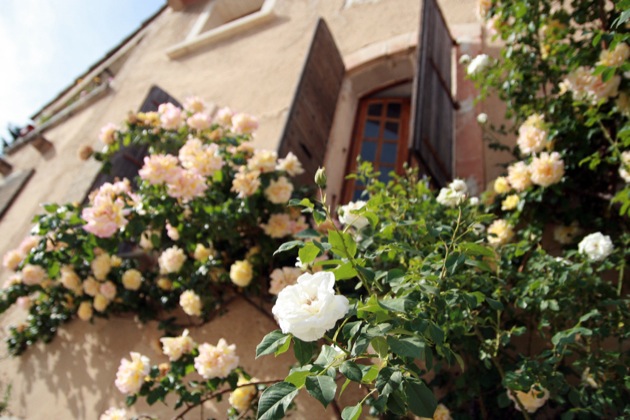 I've got a couple of posts in the line-up about a few favorite meals, which met our goal of finding unpretentious, satisfying food for not too much money.  Provence is beautiful, and tourists have discovered this, which has made great deals on food not all that easy to find.  We had hits and misses, but got lucky a few times.
For now, some of my favorite shots from our trip.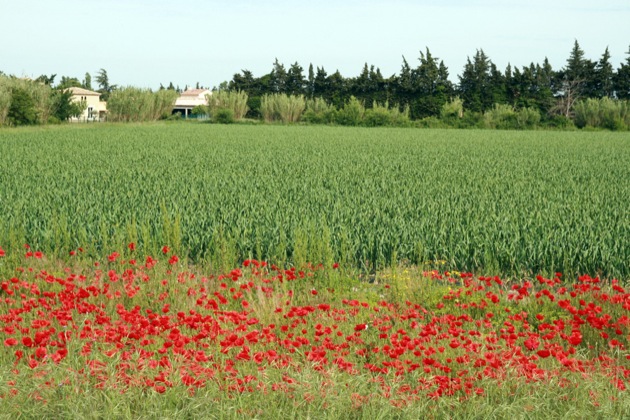 These little red flowers were everywhere we looked, some sort of wild red poppy.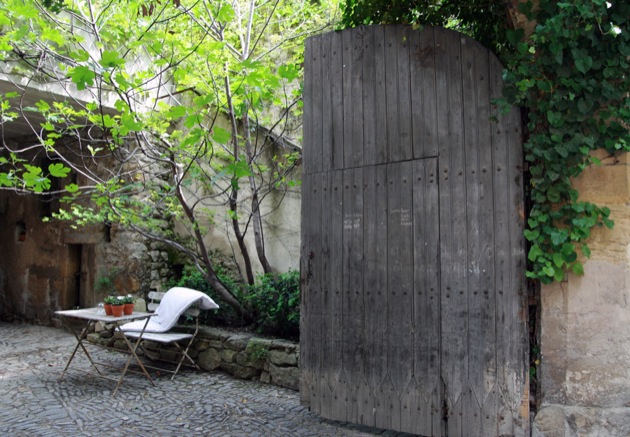 Good place for a nap, off a side street in Lourmarin.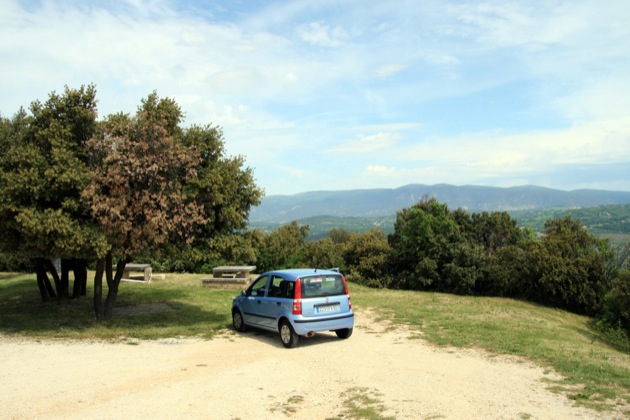 Our funny looking car, the pale-blue Panda.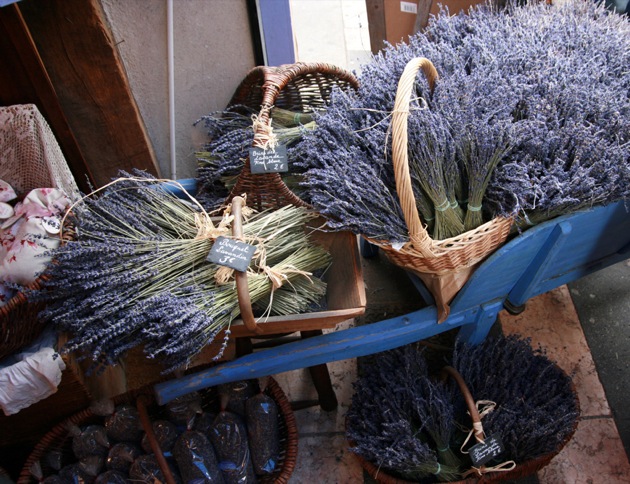 Classic lavender display at the Saturday market in Apt.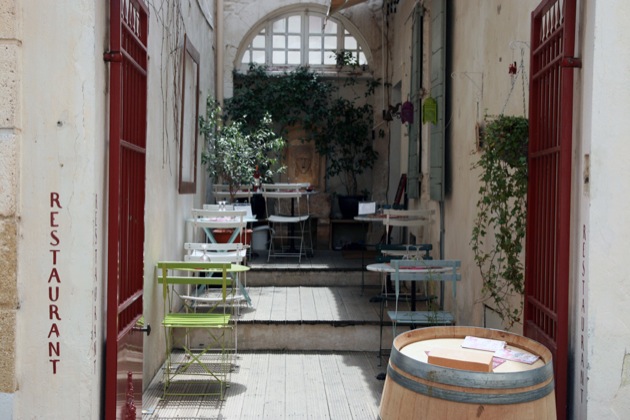 Cute restaurant, a tiny cul-de-sac off a side street in Arles.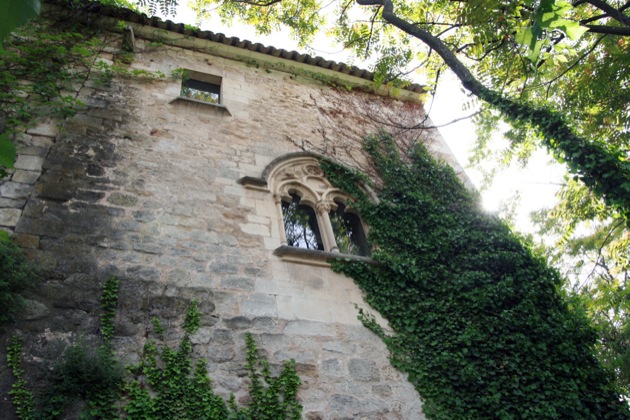 A building in Oppède-le-Vieux, a 12th-century abandond village built into the petit Luberon mountainside, now being restored by locals.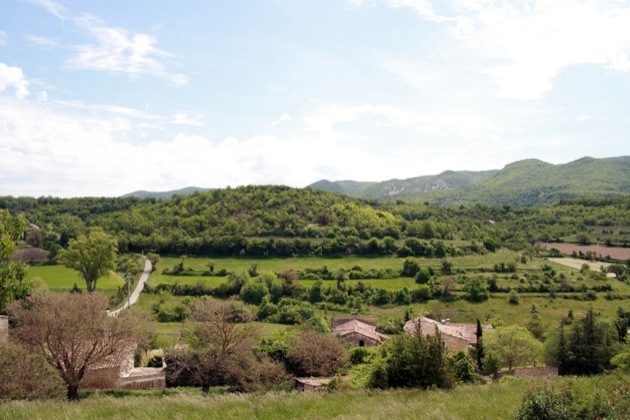 Classic landscape.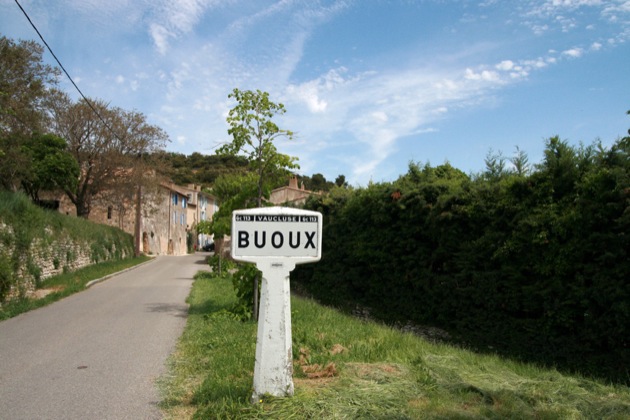 Old town sign for Buoux, where we ate a wonderful lunch I'll cover later.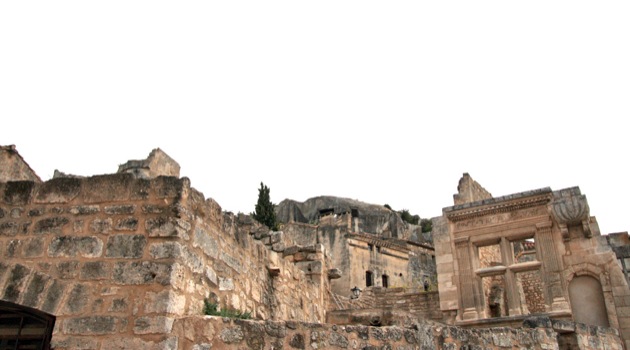 A shot in Le Baux, which was a really touristy mountain village.  Somewhere in the town are some ancient ovens that everyone in the town used to share to bake their bread, which I thought was really interesting.  Except we had a real heck of a time trying to find the darned things, and eventually I just took a picture of some buildings and called it a day.  They're in there somewhere.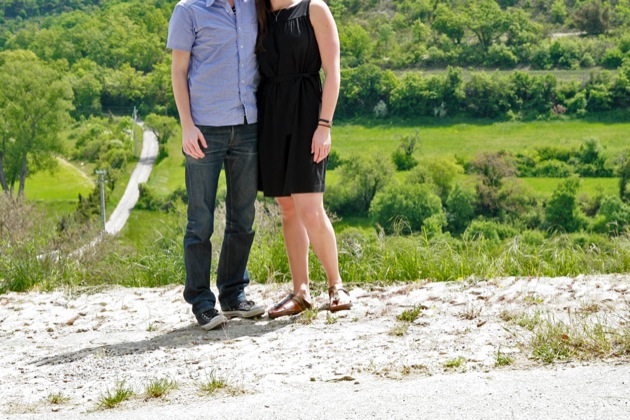 Self portrait gone wrong.
Cool old building.
Travel,
Aix,
Albert Camus,
Albert Camus,
Apt, Vaucluse,
Arles,
Departments of France,
France,
France,
France,
Lavender,
Lourmarin,
Luberon,
Markets,
Panda,
Peter Mayle,
Peter Mayle,
Provence,
Provence,
Subprefectures in France,
Travel,
Van Gogh