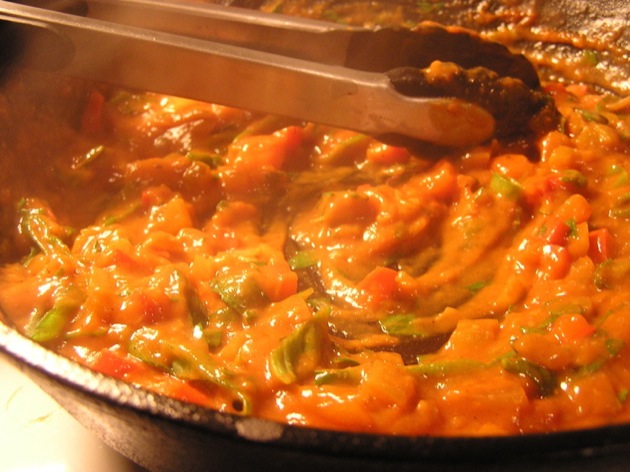 I have been meaning to get around to this earlier: I really like the food blog New Orleans Cuisine .   I have no real connection to New Orleans outside of a dead great aunt and gorgeous visit a month before that storm came when my girlfriend and I flirted with the idea of staying.  But that's really it.  I listen to Louis Armstrong occasionally.  I've heard of Juvenile.  But I do love the food, and this site has provided much of my connection.
I first cooked the shrimp etouffee, which still stands as one of my favorite dishes I've made all year.  I couldn't wait to dive back into the site.  So with a whole day of nothing to do but essentially waste, it was time.  Though I never really had grillades before, it looked interesting, time consuming, and the perfect way to spend the day.
One fixture of the cuisine I've encountered is that the ingredient list is often very long.  Nearly every recipe begins with a base of vegetables (that holy trinity), some seasoning requiring at least ten shakers, that dark, dark roux, and not to mention whatever meats and other vegetables that need to sneak their way in.
Luckily most, and especially this one, are pantry recipes, and once you get the ingredients needed, you'll be set and stocked for a while.  I only had to buy celery, bell pepper, and the meat.  It might seem daunting wondering what you'll do with all those things, but the recipe isn't that complex.  They do take time.  It'd be hard to squeeze this one out in less than 2 hours, but that's essentially what beer is really for.
Grillades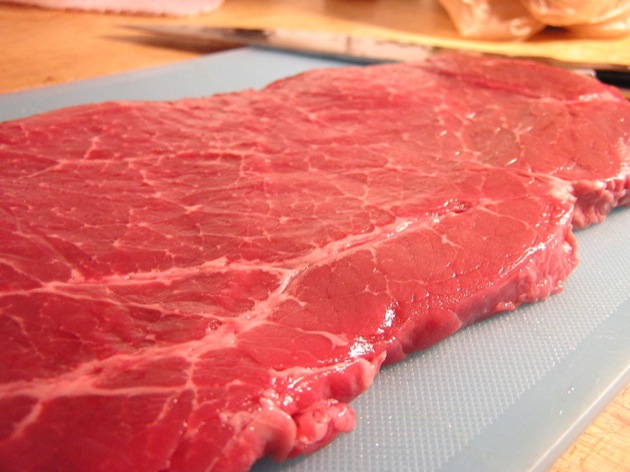 The Meat
3 Tablespoons Vegetable Oil
1 lbs round steak (London broil)
1 teaspoons Kosher Salt
1/8 teaspoon Cayenne Pepper
1/4 cup flour
1 Tablespoons Creole Seasoning
The Creole Seasoning
1 1/2 teaspoons salt
1/2 teaspoon paprika
1/3 teaspoon powdered garlic
1/4 teaspoon onion powder
pinch freshly ground black pepper
pinch cayenne pepper
pinch dried thyme
pinch dried basil
pinch dried oregano
The Rest
2 1/2 tablespoons unsalted butter
1 medium onions, chopped
1/2 red bell pepper, chopped
1 rib of celery, chopped
2 cloves garlic, minced
1 cup of pureed tomatoes
1 bay leaf
1/2 tablespoons red wine vinegar
hot sauce to taste
1 tablespoon flour
handful chopped parsley
handful chopped green onions
Salt & Pepper to taste
Adapted from Nola Cuisine and New Orleans Cuisine .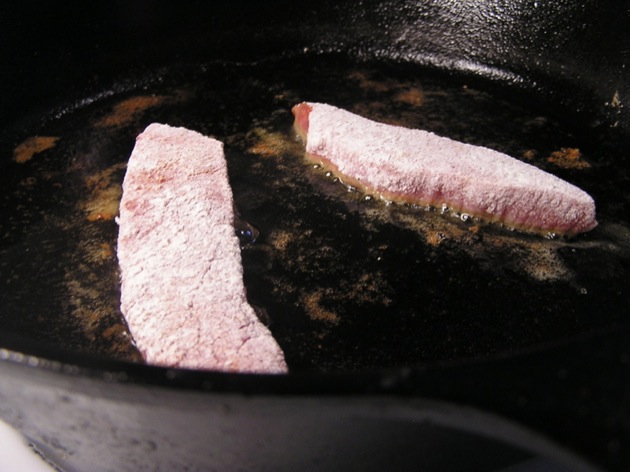 Heat the vegetable oil in a large pan over medium-high heat.  Take the meat and cut up into strips.  The website said to keep them large, but I screwed up and cut them into inch strips.  Combine the flour with all the ingredients of the Creole Seasoning.  Dredge the meat in the flour mixture, and then place in the hot pan.  Saute for a few minutes each side, until they are well browned.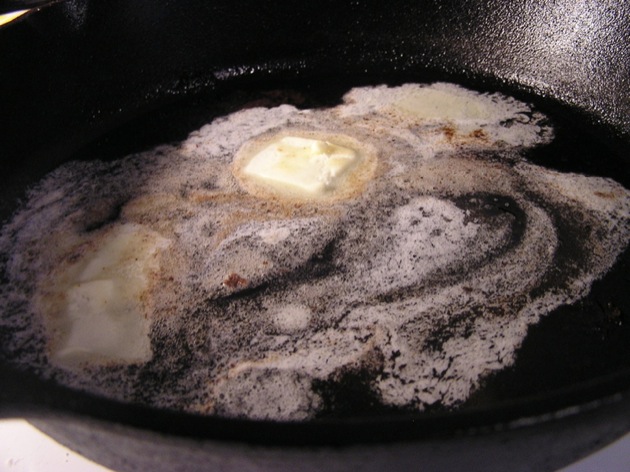 Remove from the skillet and set aside.  Drain the oil from the pan, turn the heat to medium, wait a couple minutes, and add 1 1/2 tablespoons of the butter.  Scrap whatever bits you can up.  Add the onion, garlic, celery, and bell pepper.  Cook until they have softened, stirring occasionally.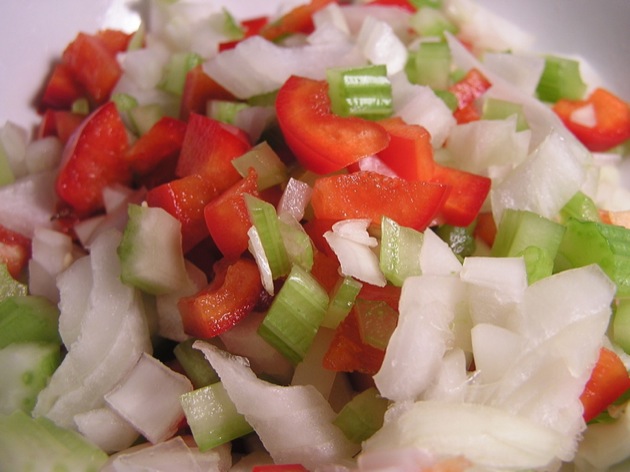 Add the Worcestershire sauce, tomatoes, beef stock, and bay leaves.  Bring liquid to a boil and then bring down to a simmer.  Dump in the meat, making sure it's all nice and covered.  Let it simmer away for an 1 and half.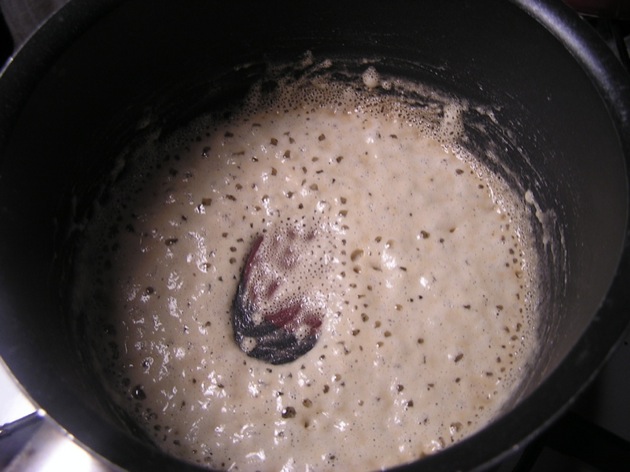 That will give you plenty of time to make the dark roux.  It's nothing more than fat and flour.  The chef at Nola likes to use lard, but I was out.  So I just plopped a tablespoon of butter in a small sauce pan over medium heat.  Once it melted I added a tablespoon of flour (I think my proportions were a little off), and started slowly stirring until the mixture started to look nice and chocolate brown.  Let this cool before adding it to the dish.  It should only take about 10 minutes.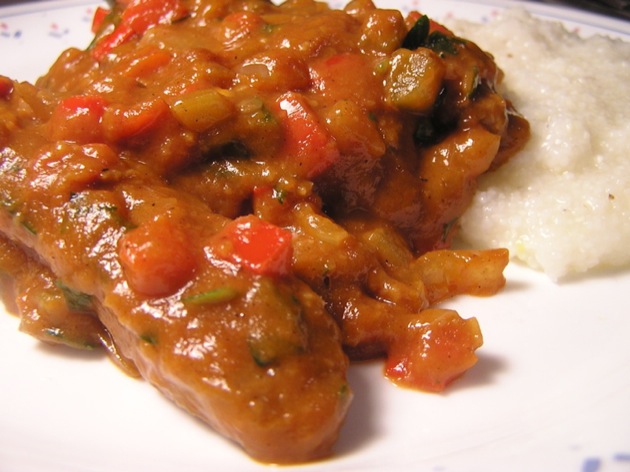 After the hour and half, remove the meat, and bring the sauce to a boil again.  Add the roux and watch everything magically thicken up.  Then toss in parsley and green onions.
Whip up some grits if you so desire, plop the steak on the plate and top with the sauce.  Beer works wonders.
Beef,
Beef,
Beef Stock,
Creole,
Holy Trinity,
New Orleans,
Round,
Roux