Welcome to our redesign!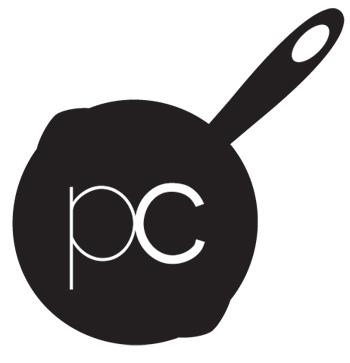 We would like to welcome you, at long last, to the newly designed home of The Paupered Chef. Let us all breathe a sigh of collective relief. We're back.
Well, things look a lot different. The pictures everywhere on the site are bigger, and we've laid out the homepage so that the articles we write get some prime real estate on the site. We've also instituted a Tumblr-style blog below, where we'll be ruminating, linking, uploading photos, and sharing all things food-related. If you've followed us on Facebook (and if you're not, come give us a whirl !), you'll be familiar with that kind of posting.
We have the inimitable Stephanie Daniels to thank for everything you see here. Her design eye and work on moving our system to Drupal (and a lot of other technical stuff we're glad we don't have to understand), has given us the freedom to take this site to the next level and beyond. What you see today is only the beginning. She has given this site not only a safe home, and also upgraded all our plumbing and rebuilt the foundation and painted the walls and stocked it with fancy mid century furniture.
The four years of posts on this site are now, hopefully, a lot easier to find and explore. We've started tagging everything by cuisine, recipe type, and helpful things like whether or not the recipe is vegetarian; all of this is now filterable if you click head to our Food , Drink , or Travel archives. We're adding more and better tags all the time to make our content easy for you to find. There's a lot of it, so we encourage you to explore.
The Paupered Chef represents years of our time spent learning to cook. We hope that going forward in its new home only gets better. We want this place to be a corner of the Internet where you can ask questions, learn about food, find infectious enthusiasm, and be entertained. We want it to be authentic. We want it to be great food without pretension. So please hold us to that, would you?
Come out of the woodwork and let's make this place great together. We'll be rolling out a ton of new editorial and technical features in the coming months...so stay tuned!
Nick and Blake
Business,
Chef,
Facebook,
food,
Next Magazine,
Stephanie Daniels,
Technology