What is your kimchi secret?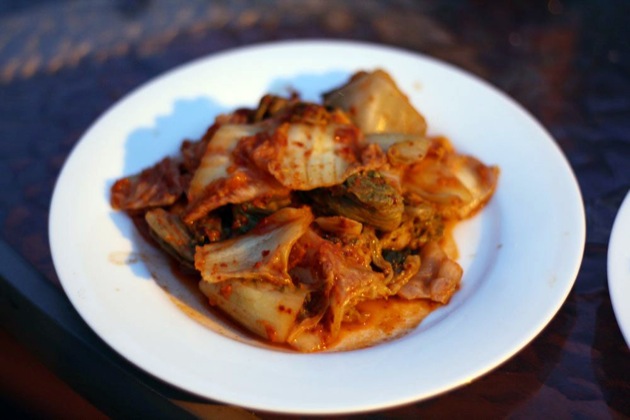 Vinegary, spicy, crunchy, and addictive. These are just some of the words we use to describe Korean dish kimchi. We could go on, but the idea is this: Kimchi fascinates us. We put it into stews , mix it with noodles and sesame oil , chop it up with fried rice , and side it up with Korean barbecue . We've been known to eat it straight out of the jar when we need a fix.
There are all kinds of kimchi out there -- Nick recently explored making Oi-Sobagi from cucumbers -- but none is more popular than traditional cabbage kimchi, the kind that's synonymous with the whole Korean genre of pickled vegetables. Cabbage kimchi has become a constant in our fridge, which meant that sooner or later we'd get around to making it ourselves.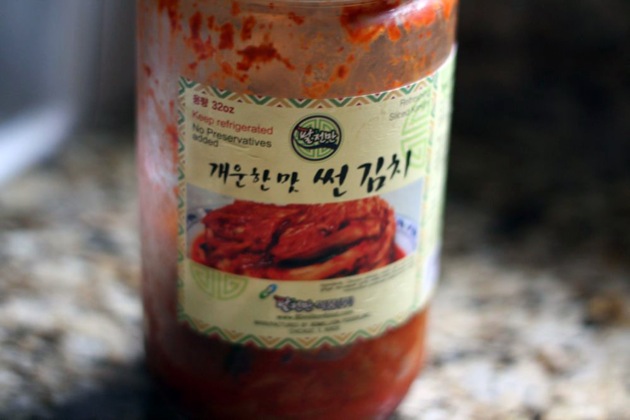 We've fought the urge for a while now. It's so easy to buy the stuff if you live near a Korean grocery store, and it's often pretty inexpensive at that. Chicago is home to two H-marts and our personal favorite, the Joongboo Market . But there's always that chance that a homemade version could be even better than the versions available in a store. The chance that this thing we've been obsessing over could actually get better is enough to drive us nuts.
It should be a simple project, but we are, for lack of a better term, terrified of screwing up. This dish is possibly the most admired food of an entire country. Websites are dedicated to its health benefits and uses. This couldn't be a quick job, one where we'd bust out a few jars and a head of cabbage and see where it got us.
There are certainly recipes out there. But what we really hope is that you guys can help us out. Have you tried to make it at home? Do you know a good place to begin?  Do you have some secret family recipe for Kimchi that your grandmother used to make? Tips learned from your stint as a busboy in a Korean joint? We're all ears.
See, the two of us are going to have a little Kimchi-making contest, which will be followed by a taste-off to determine the winner. And we're hoping to document the whole process here, as usual.
Loser buys Korean barbecue for the winner and his wife.
So please, leave your Kimchi secrets below.
Food,
Canning-Preserving,
Appetizer,
Asian cuisine,
Cabbage,
Chicago,
Contest,
Cuisine,
Fermentation,
food,
Food and drink,
Kimchi,
Kimchi,
Kimchi jjigae,
Korean,
Korean,
Korean cuisine,
oil,
Pickles,
Pickling,
Technology,
The Search: Kimchi,
Vegetables