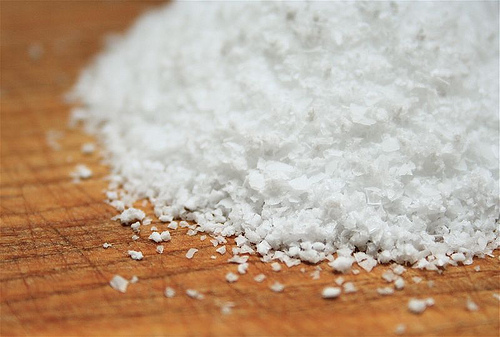 stlbites.com/flickr
Welcome to Wednesday Links. This is our weekly collection of four of the most interesting food links we've discovered in the past week. Enjoy!
Reinventing Salt
[via Kottke.org ]
In order to meet goals for lowering salt in processed foods, Frito-Lay has spent who knows how much money engineering crystals that "dissolve more quickly, effectively putting the sodium on your tongue, not in your digestive system."
Eat Like a Man
Esquire magazine launches a new "Eat Like a Man" food blog, and throws in a Twitter account for good measure.
Beyond Bread: The Many Uses of Sourdough
Sourdough has a life beyond the oven.
Wednesday Links