I'll only have 36 hours in the capital to eat as much as I possibly can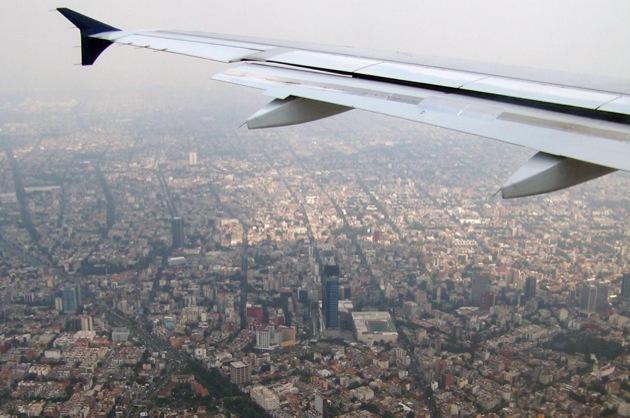 jamidwyer /Flickr
Next Friday my wife and I will hop on the Blue Line, head north to O'Hare, and then take a plane halfway across North America to Mexico City for one of the most intense eating experiences of my life. As you may have noticed over the four years or so that I've been writing, I adore Mexican cuisine all out of proportion. It's my favorite cuisine--from complex and elegant moles to simple fish tacos and everything else in between . It's an infatuation that will not end. I love it like Woody Allen loves New York. When I go more than a few days without it (be that a simple spoonful of refried beans , crispy carnitas , or a rustic chipotle and tomatillo salsa ) I start to get weak. I've had flings with other cuisines, but if you're at my house, more likely than not you're sitting down to a Mexican feast. I have no excuse other than it just tastes like home to me.
So I need to go to Mexico, and not just to the beach (which is where I went on my lovely honeymoon). My wife and I decided to really go for it, and head to Oaxaca, which is home to my favorite regional cuisine and where we'll take language classes for two weeks. I'm not worried about eating in Oaxaca. I'll have enough time to sort of get the lay of the land, and more than a few locals to help me with recommendations. It will be relaxing and therapeutic. The mezcal will help.
But I'm planning my flight into Mexico with the precision of the D-Day landing. I'll only have 36 hours in the capital to eat as much as I possibly can, which is completely overwhelming when you're flying into one of the largest and most confusing cities in the whole world. This means no wasted steps and no wasted bites.
I need your help. Does anyone have any must bites in Mexico City? I will eat al pastor. I will visit the central market. We're planning a nice meal out, based on recs from Rick Bayless's Twitter guide . But I want to eat as much as I can. I want to roll out of town without an ounce of hunger left. We'll be staying in the neighborhood of Condesa, so we'll be able to get around fairly quickly.
Can anyone help me out?
Travel,
head,
Line,
Mexico,
Mexico,
Mexico,
Mexico City,
Mexico City,
New York,
North America,
Oaxaca,
Person Career,
Recommendations,
Travel,
Woody Allen