The ultimate guide to the Midwest's finest encased meat.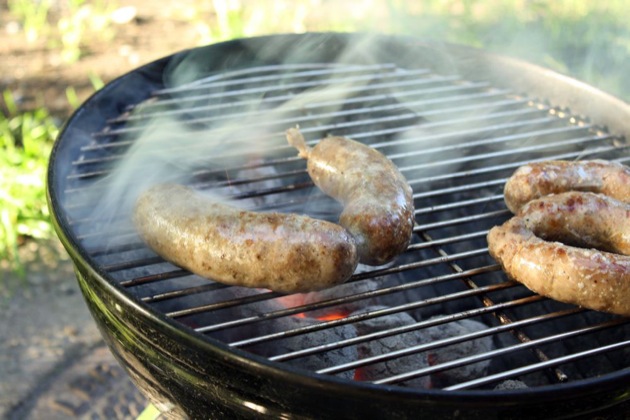 My little adventure with bratwurst reached its pinnacle after a tortuous three hour process of grinding, mixing, stuffing, poaching, and charcoal grilling.  What I faced, fortunately, looked a lot like the bratwurst of my wildest fantasies.  It was perfectly plump, gushing with juice, and absolutely haunted by charcoal smoke.  I stuffed that sausage into a huge roll and piled it high with sauerkraut and grainy mustard.  The meat was layered with spices like nutmeg and ginger, and had a major snap from the hog casings.  My homemade bratwurst had worked.
Which isn't to say that the road to here had been easy. Last post I didn't have a clue where to start.  My problem was that I didn't know there were so many styles of bratwurst out there.  Finding any kind of "perfect recipe" was nearly impossible.  But I did narrow my search, after realizing that the style that I was salivating over was Wisconsin-Style Bratwurst.  The German style is richer and, from what I can tell, emulsified.  The Wisconsin-Style is chunkier, and features no eggs or cream.
But I still didn't have a recipe.  For help I questioned Mr. Hot Doug himself, and finally asked all of you for help.  I received it in droves.  In fact, I was intimidated by how much information I got.  While trying to sort through the half dozen or so bratwurst recipes the number of suggested ingredients called for started to balloon to over 40.  So I did what any normal person would do and created an Excel spreadsheet with the dozen recipes and every single ingredient.  I sorted through the info, eliminating all ingredients that were only mentioned once, and finally came up with a kind of mathematical equation for what should go into a bratwurst. It was made with pork, pork fat, and a plethora of spices including nutmeg, ginger, coriander, and marjoram.
What I was left with looked an awful lot like the recipe that commenter P.M. left for me.  Upon rereading the comment P.M. claimed he was a commercial sausage marker, and has "set up many people with formulas and procedures for making it commercially." Thank you, thank you, thank you. The only problem?  Since he is a commercial sausage maker, the recipe was for a 100 pound batch!  I was making a 5 pound one.  So, first order of business was converting his mammoth recipe into ounces, which I did with a calculator and some handy Google converter program.  That left some ingredients with insane measurments like 0.0025 ounces.  So I decided to attempt to convert the ounces by weight into tablespoons and teaspoons by volume.  Luckily, Michael Ruhlman listed many of his measurement in his Charcuterie book in both weight and volume.
Finally, I had recipe.  But then I had to face the hassle of actually stuffing.
I had flash backs of the horror that occured last time I tried to make sausages.  The hot dog mixture turned into a mess.  I initally blamed my stuffer, which I had purchased for about 10 bucks.  But now I realize I just let the meat get too warm.  Keeping the meat cold would have stopped it from turning into meat paste and sticking to everything.  So I made sure everything was as cold as possible.  Though a nice sausage stuffer is still in my future plans, this worked well.  It was certainly better than last time.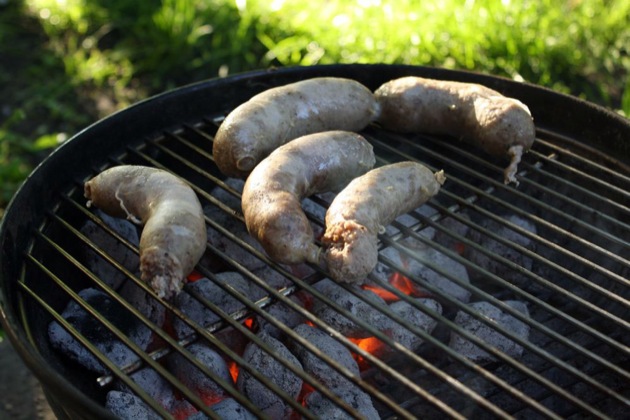 With so much time and energy dedicated to just producing the bratwurst, I kind of skimped on the research for how to cook the thing.  I knew some people had strong opinions.  I decided to just do a standard poaching in a beer and onion mixture that I found on Bratwurst Pages , and a quick sear them over a hot grill.  Unfortunately, the sausage spilled out of its casings during the poaching process.  Perhaps I didn't do a good job of tying the casings.  But still, I'm not sure if the beer poaching method is the best way.  One commenter claimed he always cooked over indirect heat. That sounds like a good plan.
But this is just nitpicking.  Overall, the process has been extraordinary.
Of course, this isn't the definitive Wisconsin-style.  There are strong differences between brat producers and even between cities.  As I was researching I kept hearing about the town of Sheboygan, and how it was the brat capital of the country.  That's when Blake finally e-mailed. As we all know , Blake has been out of commission lately, as he travels around Europe for one last trip before he returns to the States.  But he sent me this e-mail once he got some internet access.
The Royer family has a lot to say about all this -- my dad grew up outside of Sheboygan and every summer at the Royer family reunion we consume huge amounts of Wisconsin brats.  It's been one of my goals to explore the subject, so you beat me to it.  But I've just emailed my uncle to recommend some local Wisconsin brands.  My grandparents are going to bring some down, too.
So I think of this more as a crazed step forward to understanding the bratwurst.  There is more to learn and definitely more to eat.
Homemade Wisconsin-Style Bratwurst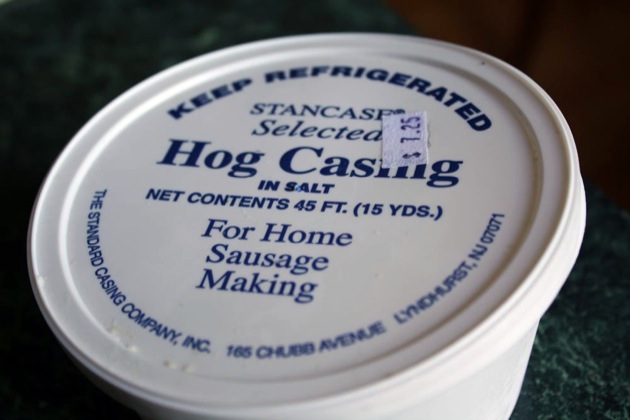 4 pounds pork shoulder, cut into 1-inch cubes and stored in the freezer for 30 minutes
1 pound Pork back fat, chopped and stored in the freezer for 30 minutes
3 tablespoons kosher salt
1 tablespoon sugar
1 1/2 teaspoons grated nutmeg
1/2 teaspoon coriander
1/4 teaspoon celery seed
2 teaspoons ground black pepper
1/8 teaspoon ground marjoram
1 1/2 teaspoons dried ginger
The rest:
1 onion
1 cheap American beer
sausage buns (bigger than hot dog buns)
good mustard
sauerkraut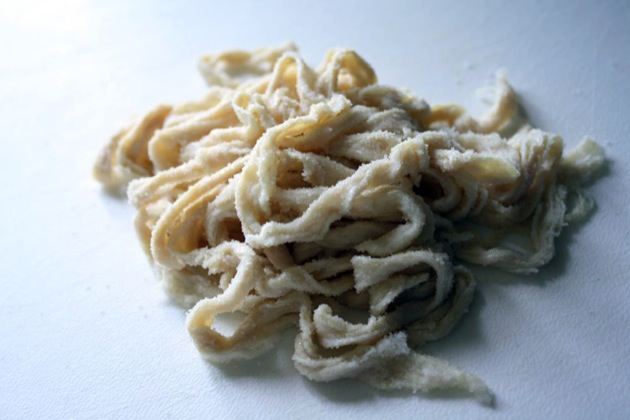 Soak the casings, especially if they are packed in salt, for at least 30 minutes, changing the water occasionally.  Rinse the insides out under the faucet.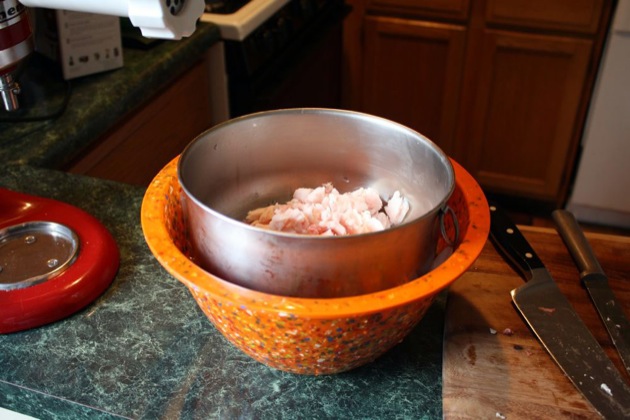 Set a bowl on top of another bowl filled with ice water.  Collect the ground meat in here.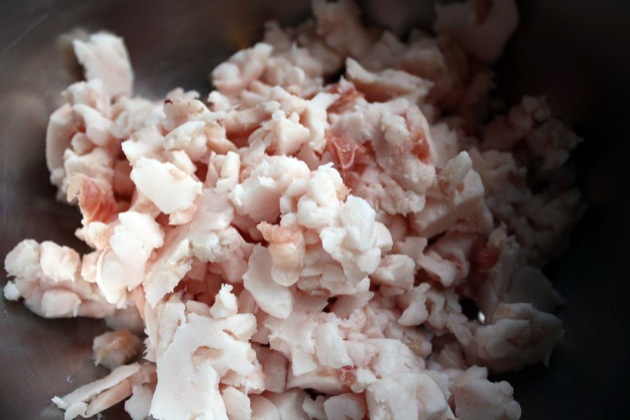 Grind the cooled meat and fat through the large die of the meat grinder.   Once done, return the meat and fat to the freezer for 30 minutes or so.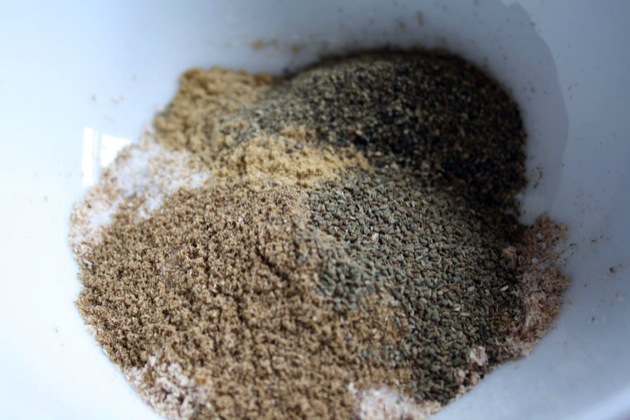 Mix together the salt, sugar, nutmeg, coriander, celery seed, black pepper, marjoram, and ginger.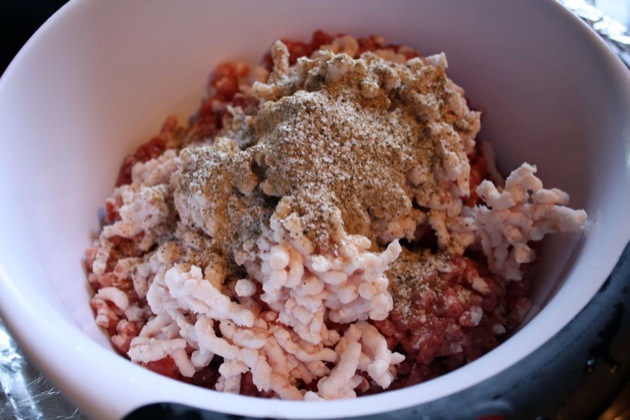 Mix the meat and spices together.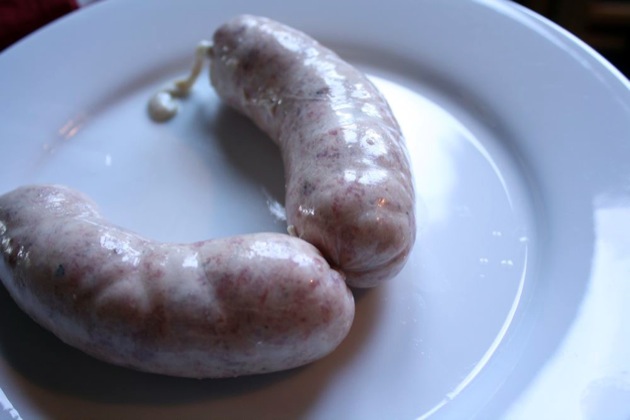 Stuff the sausages.  If you need more instructions, check out my post on stuffing hot dogs .  Section them off into about 5 inch sections by twisting them.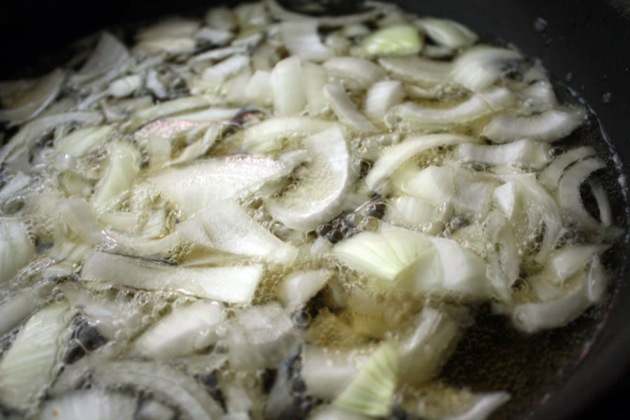 Chop one onion and toss in a large pot.  Add one can of American beer that you don't mind wasting.  Bring the mixture to a boil, then reduce to a simmer.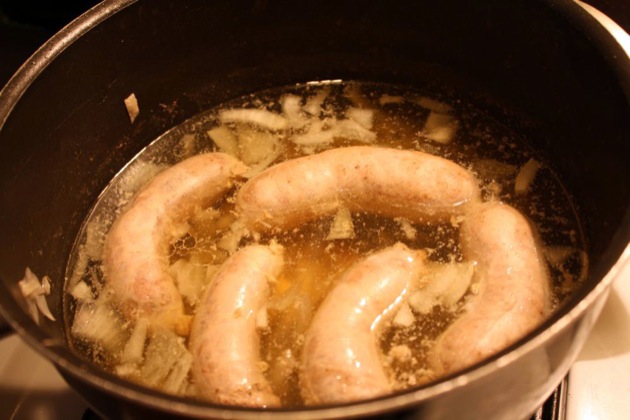 Add a few of the sausages (I saved well over half for later), and gently poach for 20 minutes.  Do not let boil!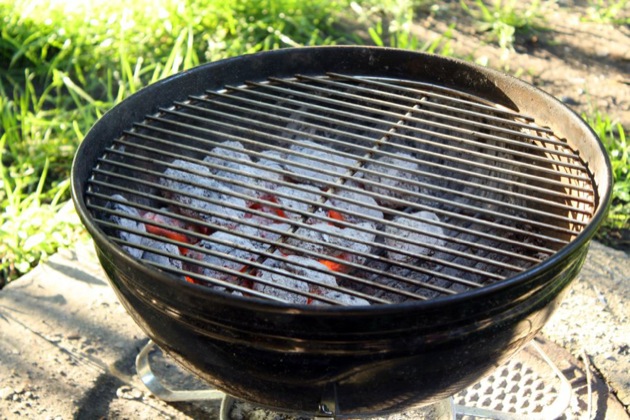 Meanwhile, get the grill going.  I used a charcoal grill, and it takes about 20 minutes for the coals to ignite and ash over.  I used my trusty chimney starter !  Mound the charcoal onto one side.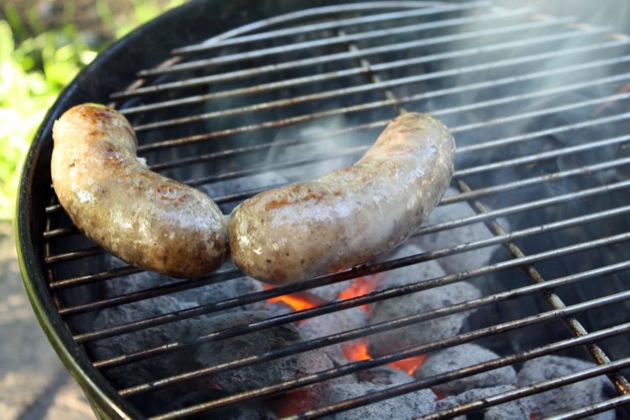 Cook the bratwurst over the hot side until nicely browned on all sides.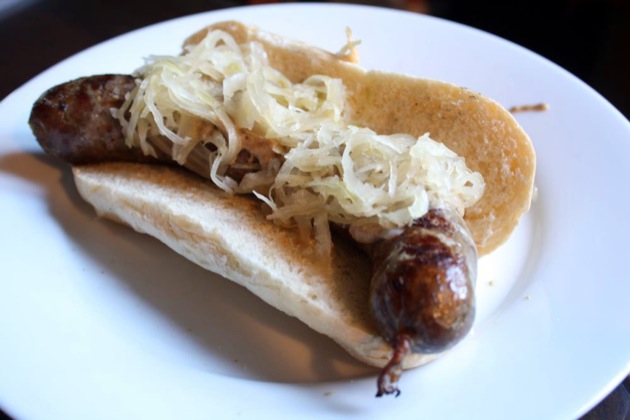 Stuff into buns, top with warmed sauerkraut and mustard.  Eat
Food,
Charcuterie,
Main Course,
American,
Bratwurst,
Bratwurst,
Casings,
Charcuterie,
Charcuterie,
Food and drink,
Garde manger,
German cuisine,
Hog Casings,
Hot dog,
Hot Doug,
Meat,
Michael Ruhlman,
Mustard,
Pork,
Sandwiches,
Sausage,
Sausage,
Sausage making,
Sausages,
Stuffing,
Technology,
Thuringian sausage,
Wisconsin