Our favorite drinks of 2009.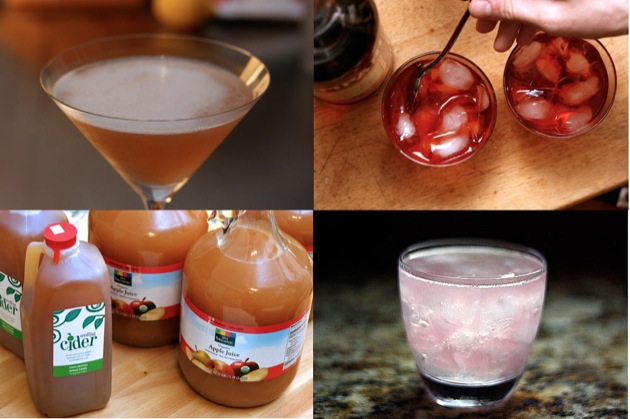 Obviously, this site is mostly devoted to cooking, and always has been. But watchful readers may have noticed over the years the occasional post slipped in about drinking. We've thankfully improved our recipes since the very first drinking post on this site, which involved mixing dark beer from New York's oldest pub, McSorley's, and some cheap vanilla ice cream. The result was the beer shake, which turned out bitter and hardly drinkable. We poured most of it down the drain.
Like I said, things have improved from there (with a short stopover in egg-nog land , grainy YouTube video to accompany). 2008 hinted at our increasing obsession with cocktails with my post The Young Man and the Cocktail , featuring some classic cocktail recipes, and 2009 has seen its fruition. From Nick's detailed dissection of Kentucky's Mint Julep , to the inimitable Italian classic Negroni , to homemade Grenadine in search of an old cocktail called the Daisy , he has been rather busy in the world of cocktails. Me, I waxed poetic about a drink cocktail historian Dave Wondrich wrote about called the Tombstone , a cocktail of great simplicity and wonder.
But the real story when it comes to boozing might be our recent series on Hard Apple Cider. First we made the case for it , then experimented with some methods , and finally summed up our thoughts on the best process . We're obsessed now with cider, the way it used to be such an integral part of rural life, a tradition cut short by prohibition. But the more we learn about making cider, the more we realize how much we don't know -- the method we wrote about on this site is the absolute easiest way to go about it, with a minimum of equipment. But we like it that way. Having continued to experiment with different juices and yeasts, we'll probably weigh in with some more ideas in the future. But for now, we're pretty proud of the method we stumbled on, which is clear, accessible, and open to anyone with a small interest in making their own.
Cocktails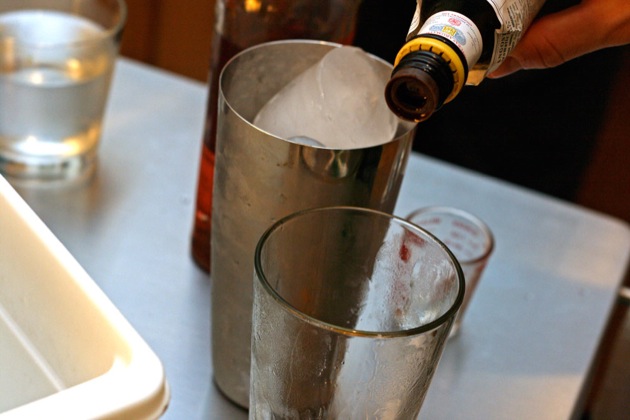 Mint Julep
The Negroni
Homemade Grenadine and the Daisy
The Tombstone Whiskey Cocktail
Hard Cider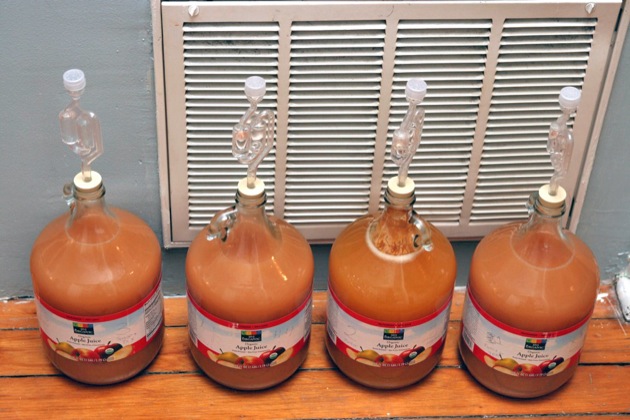 The Case for Hard Cider
How to Make Hard Apple Cider
The Final Word (for now) on Hard Cider
Drinks,
Alcohol,
Alcohol,
Alcohol,
Apfelwein,
Apple cider,
Best of 2009,
Cider,
Cider,
Classic cocktails,
Cocktail,
Cocktail,
Food and drink,
Fruit,
Grenadine,
Hard Cider,
Kentucky,
Negroni,
New York,
Person Career,
Youtube