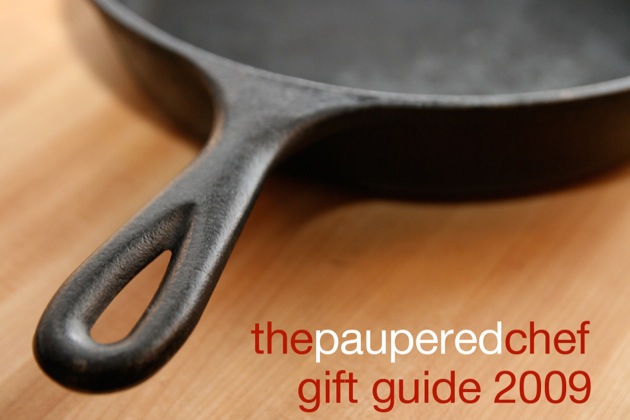 Well, guess we better throw our hats in the ring: it's the time of year for gift guides and we're not afraid to participate. We've avoided it for 4 years, but our streak is about to come to an end: we hereby present the first annual Paupered Chef gift guide.
We've got kitchen gear to recommend, and some awesome food products, too. From what we have learned, cooks really just need a few basic tools that can allow them to turn ingredients into extraordinary meals. And, lucky enough, most of these basic tools are cheap. This is a short list of the things we'd have a hard time doing without.
Food product gifts usually steer towards the bins of popcorn and bacon-of-the-month memberships. But we'll just share with you five of our favorite foodstuffs, the ones we'd like to have more of in our own kitchen (wink). These products are sturdy and well made, the kind the may initially seem more expensive, but require less fuss and other ingredients to make them shine.
THE GEAR [
](/photos/images/2009/12/skillet.jpg "skillet" )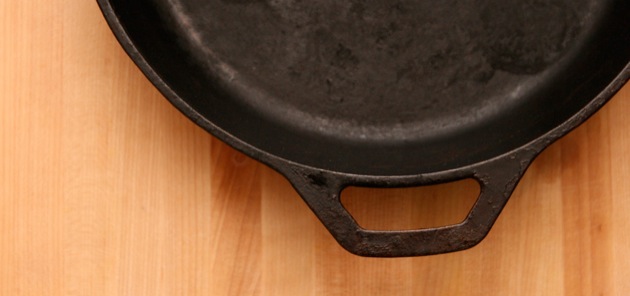 Cast Iron Skillet - Amazon link
A cast iron skillet can do no wrong. We cook everything in it. We roast chickens in it (easy to make a pan sauce when you're done), cook pizzas on the underside of it, make griddled burgers, you name it. The thing is indestructible and powerful. You can crank the heat on it without worry. It's a classic piece of inexpensive cookware. No kitchen should be without it.
Dutch Oven - Amazon link
Cast Iron isn't just good for skillets, though -- it's also what make Dutch Ovens so great for slow cooking. Cast Iron is perfect if you want to keep a steady, slow heat. The first thing Blake bought when he moved to Estonia was a cast iron dutch oven. Fancier kinds have an enameled coating (Le Creuset or Staub brands), which is worth the investment, but you can also buy a regular uncoated cast iron model for a fraction of the price. An essential piece of cookware for braising, one of our favorite ways to cook in wintertime, and the best method for cooking cheaper cuts of meat.
Meat Grinder Attachment - Amazon link
Unlike the meat stuffing attachment, this cheap little add-on to the Kitchen Aid works. (Of course, you need a Kitchen Aid first, but Amazon sells them at weirdly steep discounts, and the price for this model changes depending on the color. Look around.) Though we make a lot of sausages with this thing, the real story is with beef: there is a not a burger in our respective households that doesn't start off as chunks of whole muscle that get ground on premises. We wouldn't be this adamant if it didn't make a real difference. A gift for a true burger lover who wants the best for themselves and their own.
Digital Scale - Amazon link
This inexpensive tool makes a big difference in the kitchen, especially if you're doing any kind of baking. Essentially, a scale takes the guesswork out of measuring by volume, freeing you to be exact (the weight of an ingredient doesn't change, but how compact or volumous it is does). But we use it for far more than baking. It's essential in sausage making, A scale takes the guesswork out of a lot of things, always a welcome change in the kitchen.
Tongs - Amazon link
This might seem like a weirdly simple recommendation. But as the most useful kitchen tool there is, we're amazed how many people cook without them. Without tongs, it's very difficult to properly handle and turn food. But Blake's mom, who has been cooking for years, had never even used a pair until recently! Tongs are an extension of your own hand. The allow you to lift pasta out of the water to see if it's done, turn a slice of bacon over in the pan, toss blanched green beans in a bowl with dressing. We could link to every single Paupered Chef post under this entry as an example of how we've used tongs, but we'll refrain for space reasons. If you have a loved one without a pair of tongs, this is the year to buy them a pair.
THE FOOD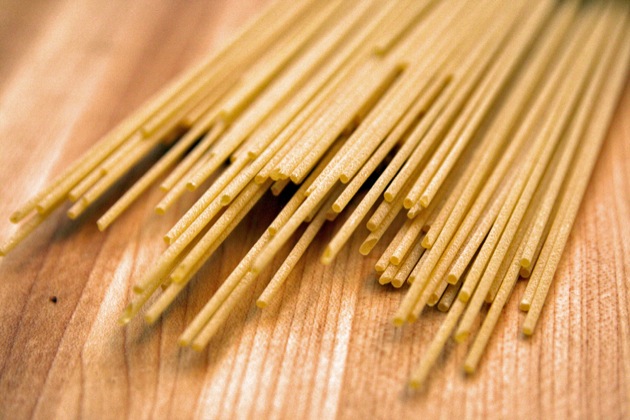 Here are five of our favorite foodstuffs that we wouldn't mind seeing in our own stocking.
Rustichella Pasta - Amazon link
We will never stop preaching the gospel of good pasta. Even though noodles are supposed to be a bastion of cheap eating, we regularly spend twice as much buying the best Italian pasta available. Why? Because then you need less to doll it up. We preach a Pasta Minimalism philosophy around here, one where the pasta itself gets full billing rather than as a carbohydrate vehicle for other ingredients. Rustichella is extruded through bronze dies, giving it a rough texture that releases starch and clings to sauce, and it's slow-dried for a full, nutty flavor. You won't regret it. For more information, check out our post about fancy pasta.
Wild Turkey 101 and Rittenhouse Rye - Buy locally
You may have been noticing a few more cocktails on the site over the past year. Though hard liquor has the tendency to be expensive (especially for brands that don't immediatley make you gag), we have been able to locate a few outright bargains. Wild Turkey 101 (not the 80, please) is loaded with caramel flavors, spicy barrel tones, and vanilla. It's the bourbon I keep on hand in case of an emergency. Rittenhouse Rye is the perfect potion for making a classic rye whiskey cocktail like a Manhattan.
Rancho Gordo Beans - Online Store
Much like great pasta, paying just a bit more for great beans makes all the difference. You won't need to spend any money dressing these guys up. You'll need just water, a bit of salt, and, you know, maybe a bit of lard, and you'll have some beans of simple beauty. Tender but not mushy, these are sturdy enough to stand up to stews and beautiful enough to shine on their own. http://ranchogordo.com/
Maldon Sea Salt - Amazon link
Though we keep a box of Kosher salt around for most needs--it's our utilitarian salt for salting pasta water and seasoning along the way as we cook--we couldn't do without our beloved Maldon, too. To put it simply, all salt is not created equal. Maldon has a has a unique, flaky quality to it and a complex minerality. It's a texture thing. Dump some Maldon in a pot of boiling water and most of its effect is lost. But lightly crush a pinch over a grilled steak or a bowl of pasta, and you're elevating the dish. It melts slowly on the tongue and adds depth. It's a very affordable way of adding that extra something. A box of Maldon will last a year or more.  We linked to the 2-pack so you can conveniently buy one for your loved one and yourself at the same time.
Vienna Beef Natural Casing Hot Dogs - Buy at the factory store in Chicago (online, too, but it's highway robbery )
This one is for the Chicagoans. Though I experimented last year, there isn't much need to make hot dogs from scratch when you live close to the Vienna Beef Factory. The real skill is picking the right kind of hot dog. As we unfortunately found out the hard way, there is a difference between the most commonly sold hold dog on the grocery store shelf, and the ones behind the best stands in the city. It's called their natural casing dog, and you can buy them by the pound at the Vienna Beef store. For some reason it is really expensive to order them. If you don't live in the city, try to con your a friend to do the work for you. Thier sturdy snap unleashes a dramatic beefy flavor. Take your dog to the next level.
Beans,
Cast Iron,
Cast Iron Skillet,
Cookware,
Gear,
Gift Guides,
Grinding,
Hot Dogs,
Pasta,
Whiskey