A baby step towards making salami.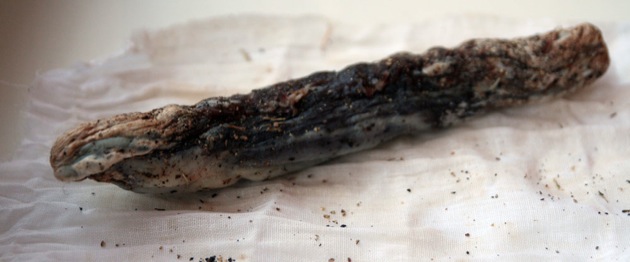 It's similar in appearance and texture, and has that unmistakable salty tang of cured meat.  I'm surprised it never occurred to me before, but the idea is simple.  Pork tenderloin, which is already in a convenient salami-like shape perfect for slicing, makes a perfect dry-curing project.
There is already one traditional cured meat called Lonzino , Italian, which is made not from the ten...