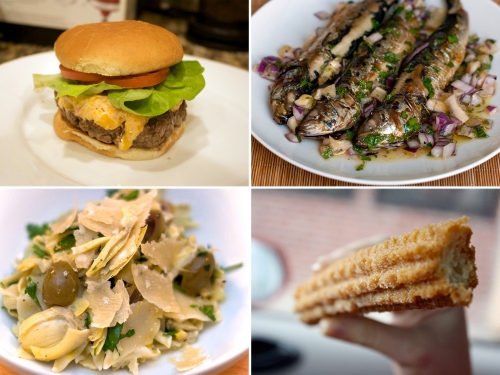 Our weekly roundup of what the two of us have written over on Serious Eats.
"Dinner Tonight" Column
QUICK MEALS TO YOUR TABLE FIVE DAYS A WEEK.
Pimento Cheese Burger
Who needs ketchup, when you've got this incredible southern spread as a condiment?
Sardines with Lemon and Mint Salsa
Blake finds an salsa with "cutting brightness and acidity" to dress up these fresh sardines.