Can you replicate the best English breakfast at home?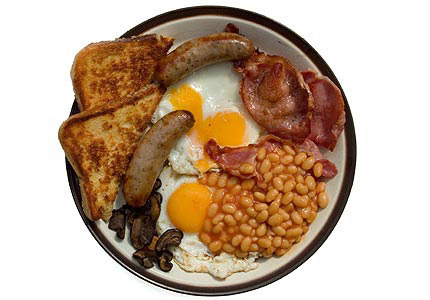 To eat well in England you should have breakfast three times a day.
- W. Somerset Maugham
I survived my half a year in England on a diet of boiled potatoes, canned peas, Heinz beans, and 99p egg and cress sandwiches I purchased from a convenient store. The dollar was nearly worthless next to the mighty pound at that time, and I hoarded what little cash I could for bus passes and the od...