How to create the perfect cucumber sandwich.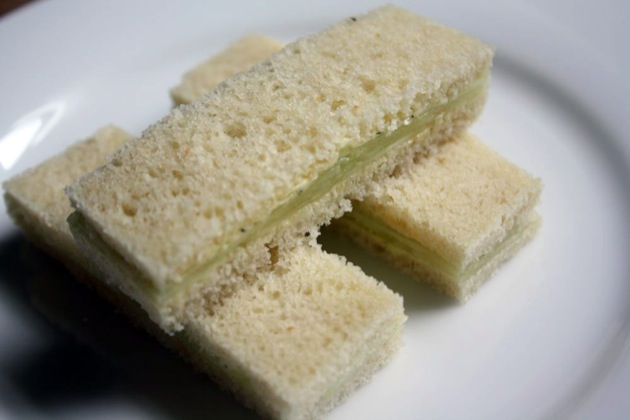 I feel like I finally understand the cucumber sandwich. After weeks of thinking about it, and trying to recreate the most authentic version I could muster, it finally sunk in. The taste isn't rich, indulgent, spicy, acidic, comforting, salty, or fatty. It's cool, calm, and collected. The strongest reaction I had towards one was a contented sigh, a sort of momentary delight.
So why was I breaking a sweat trying to make one? I had been driven to the edge by an old post about cucumber sandwiches that just wouldn't go away . I had written the post as a joke about three years ago, but that old clunker still pops up as one of the most visited posts on the site. It bugs the absolute hell out of me because I had given out an inauthentic recipe. So this past week I attempted to atone for my past cucumber sandwich sins.
The sad fact behind all of this is that I've never actually had an authentic cucumber sandwich before. Though I spent about six months in England during college, the closest I ever got to the real English tea experience was when when the doorman at the Ritz Hotel in London kindly told me to shove off. The hotel is famous for their tea service (around 37 pounds a person these days) and also for their strict dress code. Me and my sneakers were not getting by. I couldn't have afforded the pleasure anyway.
I've been trying to construct a recipe based on second hand accounts, fuzzy pictures from the internet, and comments made on my failed post. I think I have it. From what I could discern, a cucumber sandwich is made up of a trinity of bread , butter , and cucumbers . Those are the most important components and if I could get them right, I'd at least be close.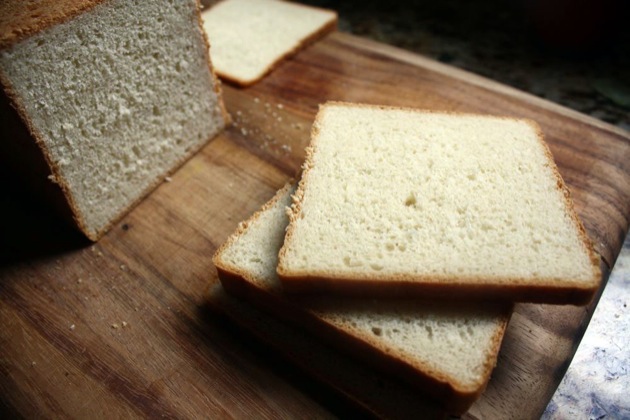 My first step was to get the bread figured out. Thanks to this artcle in the Guardian , I settled on making a loaf of pain de mie . It required some odd supplies, and more baking than I've done in the past three years. But to my absolute astonishment, it actually worked .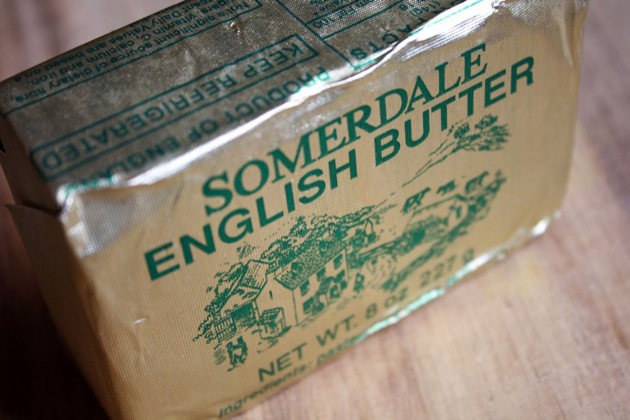 There doesn't seem to be much of a market for English butter in Chicago, but I was lucky enough to score a package of Somerdale English Butter at my local Treasure Island ("American's Most European Supermarket") . I'm not sure if it is the absolute best butter to use, but it is as good as I'd be able to find.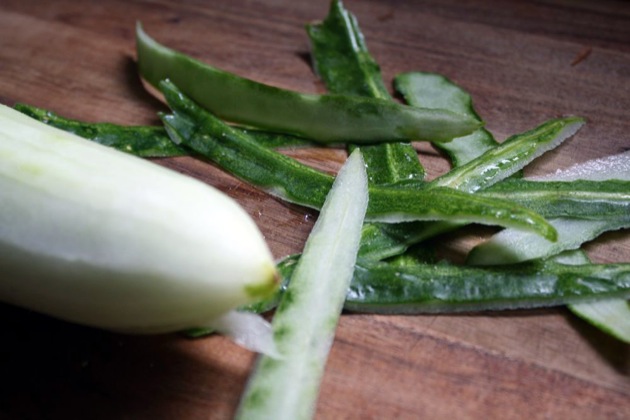 As for the cucumbers, I figured freshness trumped all. It was better to have an in-season cucumber from Chicago's Green City Market than a perfectly authentic variety flown in from England.
Once again, I settled on two recipes. The first came from the above mentioned Guardian article. The second came from a Country Life . Both differ ever-so-slightly. The Country Life adds a touch of white wine vinegar, an edge that I actually kind of enjoyed. But both were great. The big controversy, actually, is whether to cut the sandwiches into quarters diagonally or into three finger-like pieces. I saw examples of both on the internet. I think I prefer the finger ones, but you know, who really cares.
In the end there is no secret to cucumber sandwiches. The only real advice I have is to keep things thin. Slice the cucumbers with a mandolin on the lowest setting. Slice the bread as thinly as you can manage. And make sure the butter is at a spreadable temperature. Other than that, brew some tea and get ready for a completely unfilling snack.
Cucumber Sandwiches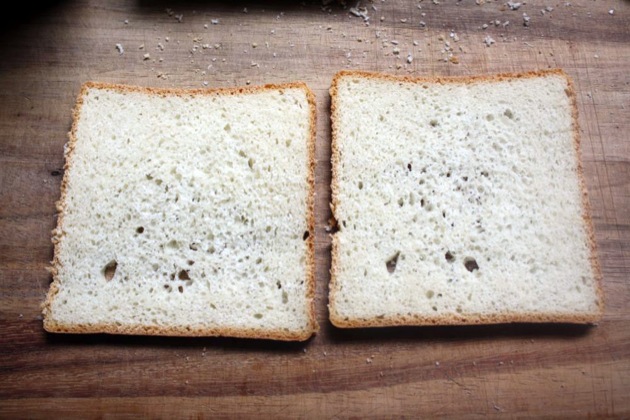 pain de mie , thinly sliced
English butter, at room temperature
1 cucumber, peeled and thinly sliced (about 1/8 of an inch)
Additional Ingredients: salt, pepper, white wine vinegar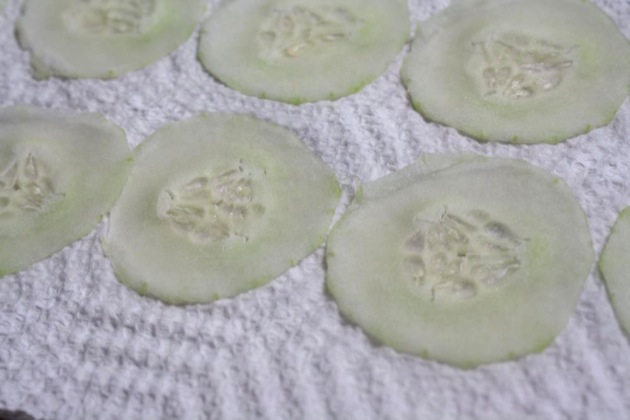 To make one sandwich using the Guardian approved version , sprinkle 8 thin slices of the cucumber with a pinch of salt. Let sit for a few minutes, and then pat the slices with a paper towel to remove moisture.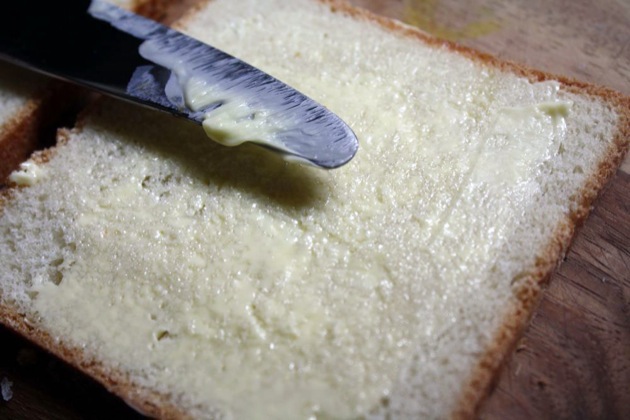 Smear the butter on one side of two pieces of bread. Make sure to make it even and go all the way to the edge.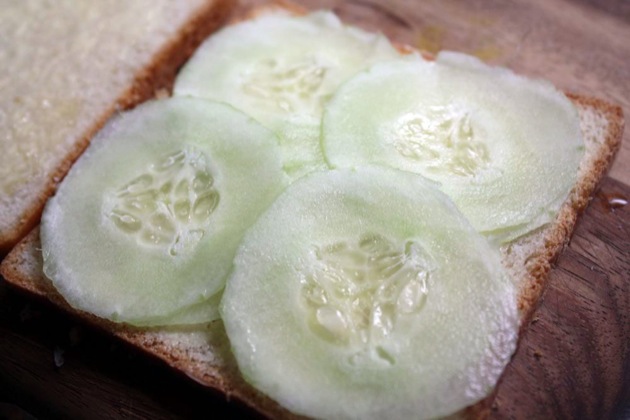 Arrange the cucumber slices on top of one of the pieces of bread. Crack a bit of pepper (white pepper is preferable, though I used black) on top of the cucumber slices. Top with the other piece of bread, butter side down.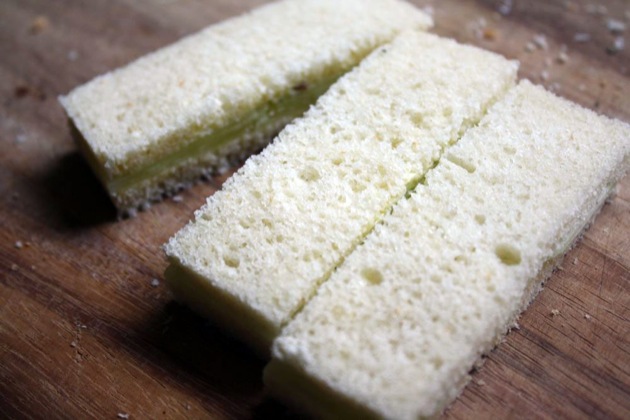 Carefully cut off the crusts. Then cut the sandwich into 1 1/2 inch by 3 1/2 inch slices.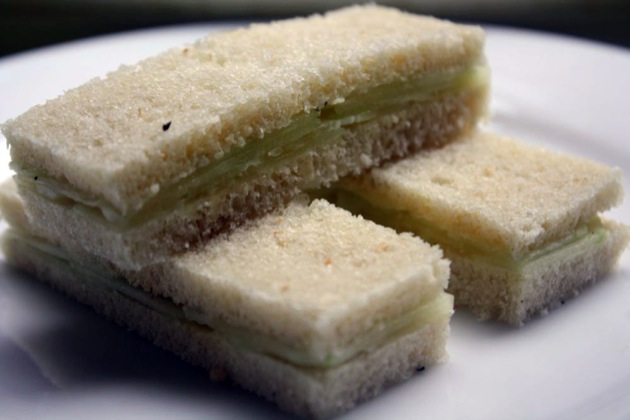 Arrange artfully on a plate.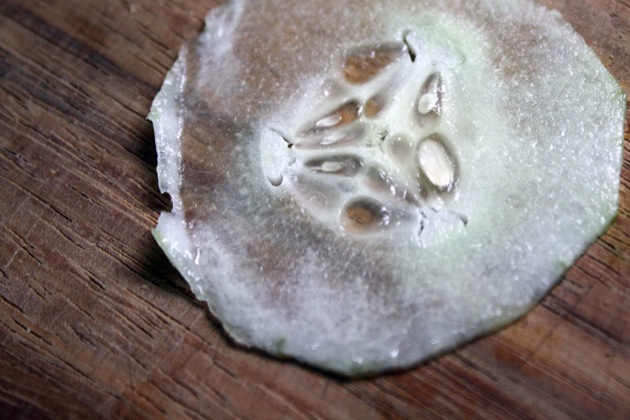 For one sandwich using the Country Living approved version , skip the salting process and just dry 8 slices of cucumber on a paper towel. Butter one side of two pieces of bread.
Pour 1 tablespoon of white vinegar into a bowl. Dip each slice of cucumber into the vinegar, and then arrange on the bread. Sprinkle with a bit of salt. Top with the other slice of bread, butter side down.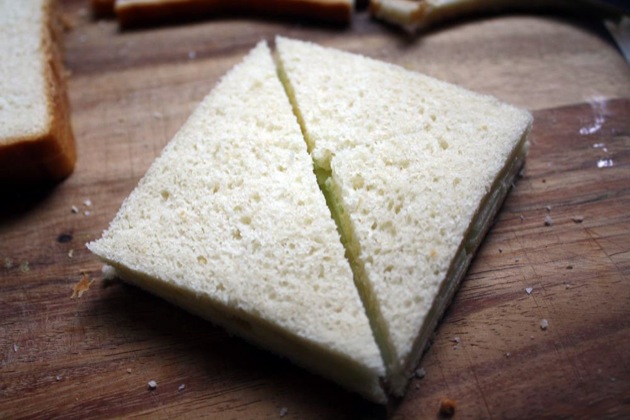 Cut off the crusts. Slice the sandwich into diagonal quarters.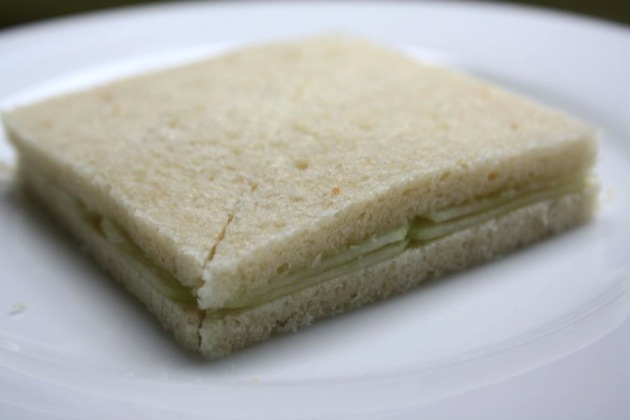 Serve.
Food,
DIY,
American cuisine,
Bread,
Bread,
British,
Butter,
Chicago,
Cucumber,
Cucumber,
Cucumber sandwich,
Cucumber Sandwiches,
Cucumbers,
Cuisine,
English,
English cuisine,
European cuisine,
Food and drink,
London,
Pickled cucumber,
Ritz Hotel,
Sandwich,
Sandwich,
Sandwiches,
Tea sandwich,
Technology,
the Guardian,
the Guardian,
The hotel,
United Kingdom,
Vegetables