Starting with the perfect loaf of bread.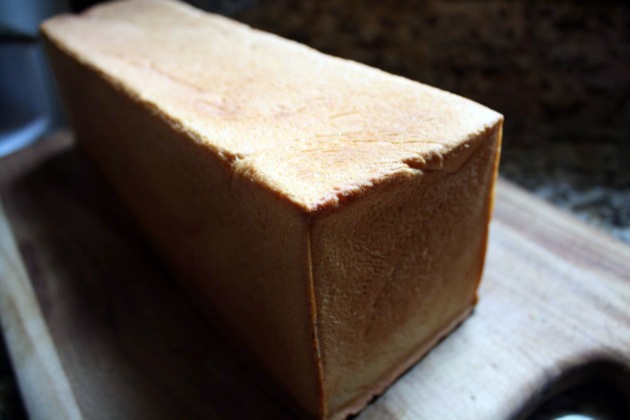 (Check out Part Two of My Cucumber Sandwich Revenge for the sandwich recipe)
I went to see a man about a loaf pan. All the traditional outlets had failed (Crate and Barrel, Sur La Table, Williams-Sonoma and four restaurant supply stores) and I was starting to get desperate. See, I needed a very peculiar kind of loaf pan, one that would help me create the mysterious loaf, pain de mie , which would hopefully provide the base for the perfect cucumber sandwich. I had received a tip about a baking supply store out on the West Side of Chicago, underneath the 'L'.  When I arrived all I could find was a number written on a shabby sign in a vacant lot. I questioned someone at the building next door and they said all I had to do was call the number and someone would arrive and show me what he had. It was raining, dark, and somehow I started to feel guilty. I had no reason to, I was just buying baking equipment after all. But it was only then that I realize what this cucumber sandwiches infatuation had done to me. Why did I care so much?
I needed to right some wrongs. Type "cucumber sandwiches" in Google, and chances are, a post of mine will pop up dangerously close to the top . Search for "English cucumber sandwiches" , and it's number one. It's an achievement I suppose I should feel proud about. But to be perfectly and utterly honest, I wrote the post as a kind of joke. I dropped a painfully obvious The Importance of Being Earnest quote ("Why cucumber sandwiches? Why such reckless extravagance in one so young?"), picked two random recipes, and got away without doing much research at all. At that point in Paupered Chef history we were getting a negligible number of hits a day. I figured no one would care.
But people did care. It didn't matter that the sandwiches actually were actually fine (they were). They just weren't authentic. Over the years I've been called out by many an indignant Englishman. When I finally looked it up, I realized they were right. An authentic cucumber sandwich contains nothing more than bread, butter, and cucumbers. Mine broke from that holy trinity adding cream cheese and other odd things to bulk them out. Every time I see that post or get a comment I cringe.
So there's no half-assing it this time. I was going to make an absolutely authentic cucumber sandwich using only those three elements, which meant each had to be perfect. I decided to start with the bread.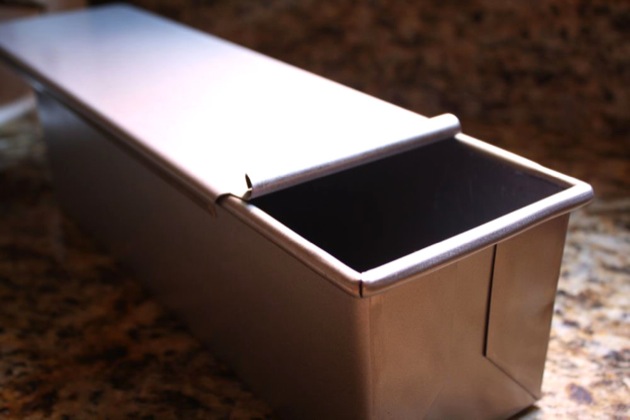 Though last time I just used plain white sandwich bread, this article from the Guardian Newspaper in London , along with a few other sources, claimed I needed a very specific kind of bread called pain de mie, which is sometimes called a Pullman loaf. Originally I was just going to find a place in Chicago that baked that style of bread. But then I found this recipe on a LTH Forum and became a little obsessed with making it myself. The only problem was that I needed a very specific kind of loaf pan. It was a 4" x 4" x 13" pan that had a lid that slid on top. It would produce a rectangular loaf with a very small crust.
If I was going to atone for my past cucumber sandwich sins, I had to buy it. That explains what I was doing under the L tracks.
Though I never got the nerve up to call that man on the West Side, I did finally find the pan on Amazon . A few days later I had my pan and no more excuses.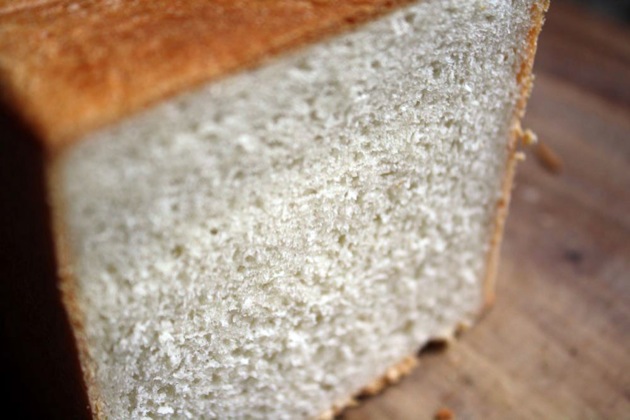 Though Blake has ventured bravely into the bread making world , I'm still an absolute novice. So I was utterly surprised at how simple this turned out to be. The whole process lasted about 3 hours and the results were wonderful. The bread is slightly sweet, with an almost creamy interior. The crumb is fine and strangely addicting. This makes one killer piece of toast.
I have the bread. Now all I need are cucumbers and butter, two ingredients that should be easy to track down but are giving me nightmares. Who knew it would be so hard to find English butter? Check back later this week to see the finished product.
Pain de Mie (Pullman Loaf)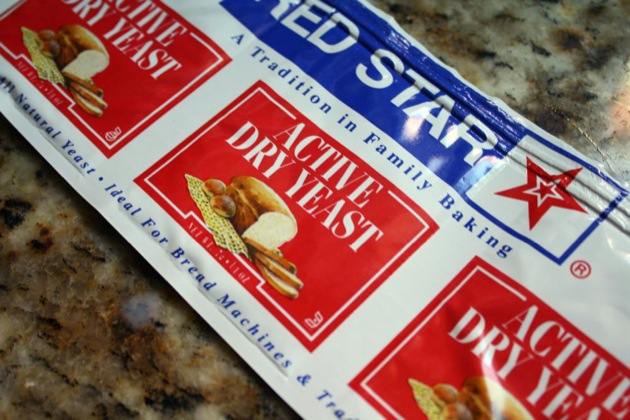 1 1/3 cups whole milk
3/4 cup water
1.15 ounces (about 2 1/3 tablespoons) sugar
1/2 ounce (about 1 1/3 tablespoons) dry yeast
27 ounces flour
.85 ounces (about 1 1/2 tablespoons) salt
2.6 ounces (about 6 tablespoons) soft butter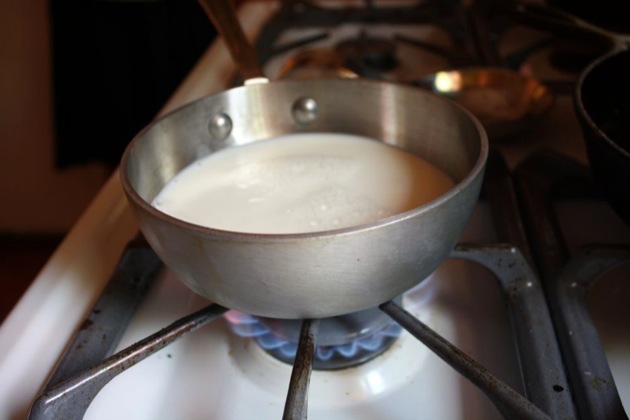 Pour the milk and water into a small pot. Turn the heat to medium-low and slowly bring the temperature up to 100 degrees. Turn off the heat and add the sugar. Stir until disolved.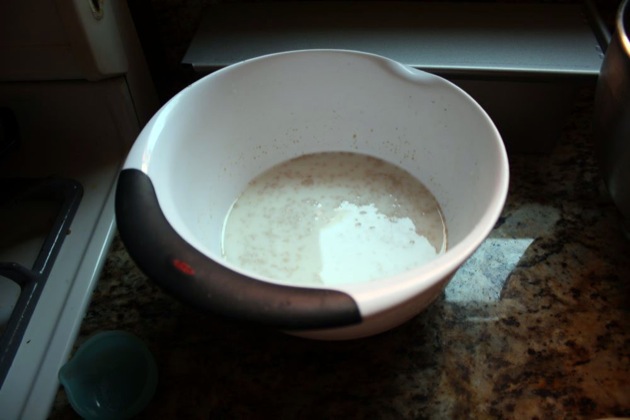 Pour the liquid into a medium-sized bowl and stir in the yeast. Let the mixture proof for ten minutes.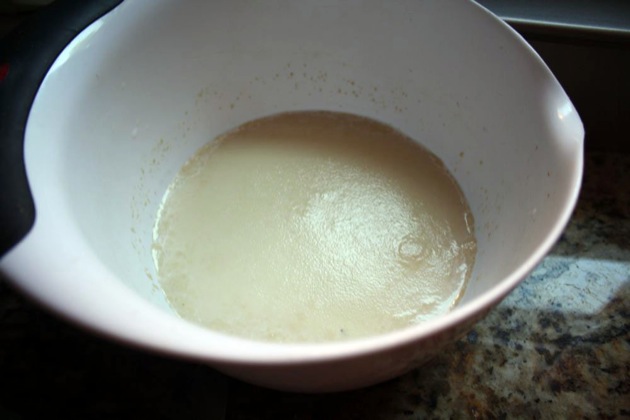 It should look like this when it is done.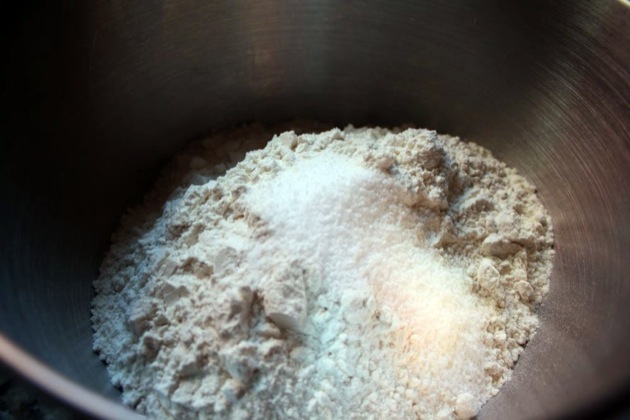 Meanwhile, combine the four and salt in stand mixer. Use the dough hook to quickly mix the two.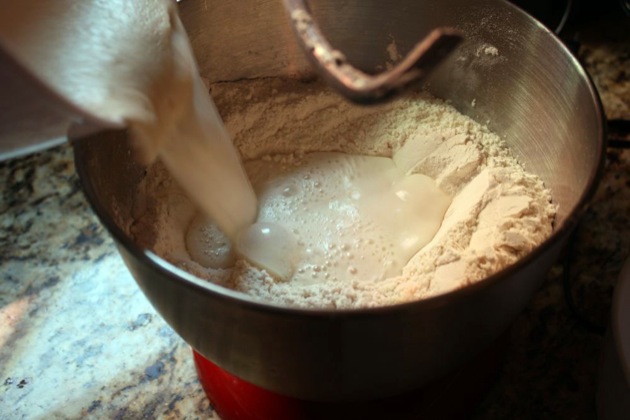 Make a well in the flour and pour in the liquid. Mix carefully on low until incorporated. Then add the butter.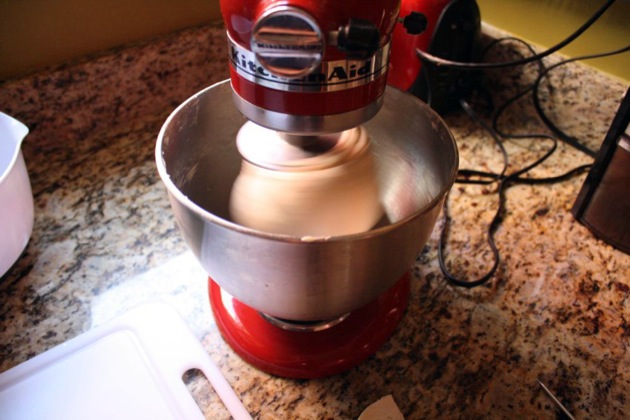 Increase the speed to medium and let the stand mixer knead for 10 minutes.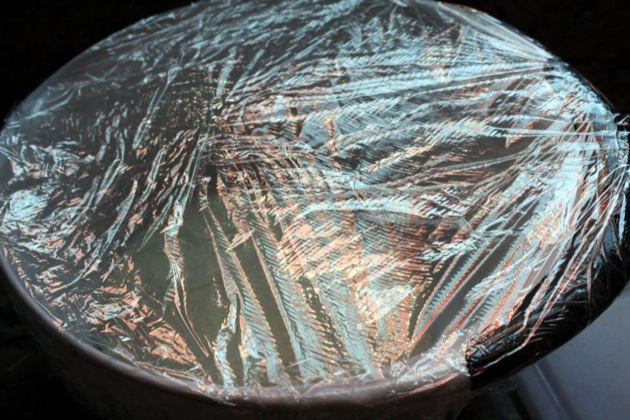 Remove the dough from the bowl, form into a ball, and place in a large bowl. Cover with plastic wrap and let the dough rise for an hour.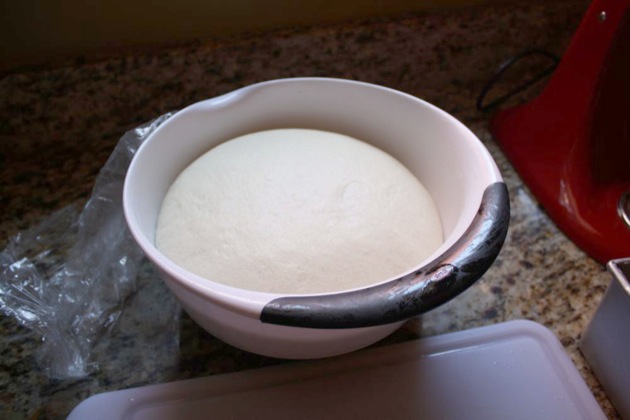 In an hour it should double in size.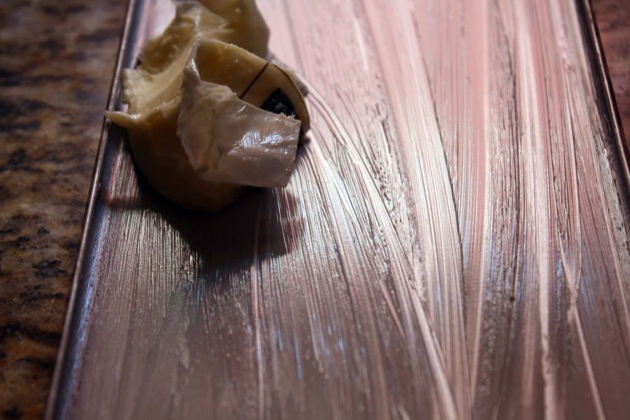 Butter your pain de mie loaf pan.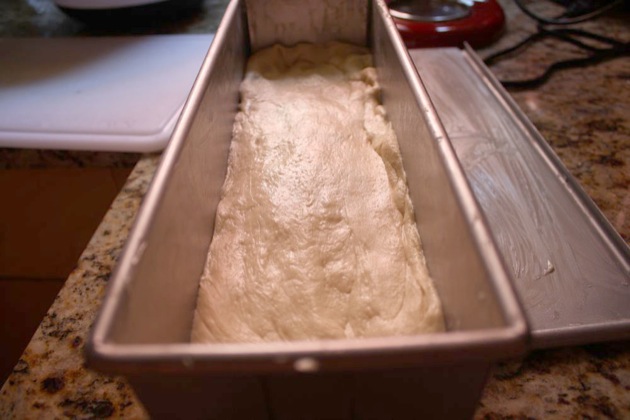 Punch down the dough, and then transfer to a the loaf pan. Cover again with plastic wrap and let rise until it comes to the top of the pan.
It took me about 30 to 45 minutes. Meanwhile, preheat the oven to 400 degrees.
Slide the top on of the pan on. Place loaf pan in the oven and cook for 45 minutes.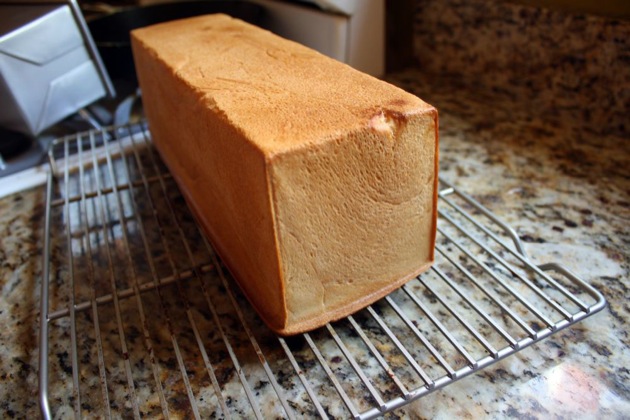 Remove the bread from the pan and let cool on a wire rack.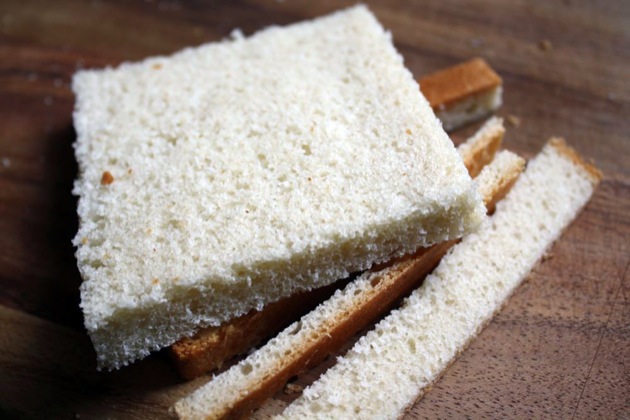 (Check out Part Two of My Cucumber Sandwich Revenge for the sandwich recipe)
Food,
DIY,
American cuisine,
Bread,
Bread,
British,
Chef,
Chicago,
Company Location,
Cucumber,
Cucumber sandwich,
Cucumber Sandwiches,
Cucumbers,
Cuisine,
English,
English cuisine,
European cuisine,
Food and drink,
Google,
Grains,
Pain de mie,
Pan de Mie,
Pullman,
Pullman loaf,
Sandwich,
Sandwiches,
Williams-Sonoma