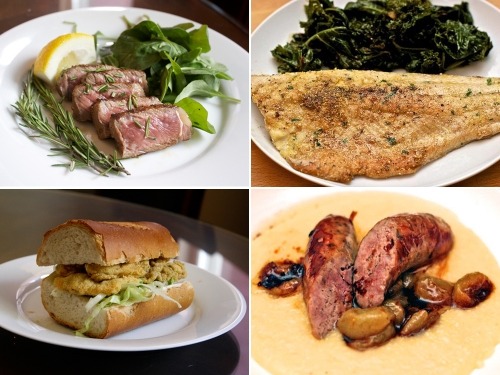 Our weekly roundup of what the two of us have written over on Serious Eats.
"Dinner Tonight" Column
QUICK MEALS TO YOUR TABLE FIVE DAYS A WEEK.
The Best Oyster Po' Boy Outside of New Orleans
Nick still can't reach the perfection he found in New Orleans, but this cornmeal and flour crusted oyster recipe comes the closest.
Cornmeal-Crusted Pan-Fried Trout
Sometimes the simplici...