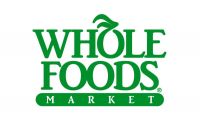 Come out and meet us!
Nick and I will be hanging out at the South Loop Whole Foods this evening as apart of an event called Cook, Eat, Blog.  The store is located at 1101 S Canal St. downtown.  Along with other Chicago food bloggers, we'll be talking about some products we love at Whole Foods and how we use them.  For example, our recent experiments with hard apple cider were based on the wonderful organic apple juice they carry in 1-gallon glass jugs.
We'd love to meet you if you live in the area and want to stop by.  They say that space is limited and if you want to stop by, sign up at our Customer Service desk or call 312.435.4600.  It's $5 to get in, but you get a $5 gift card for attending.
See you there.
Update : What, you want to know what time this is going down?  7pm-9pm.
Announcements,
Events,
Whole Foods