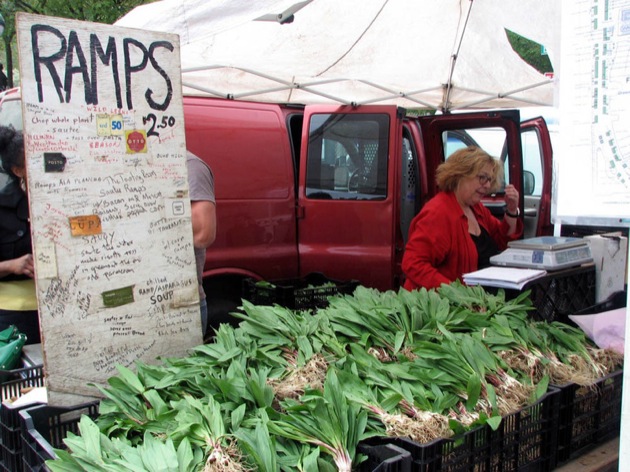 Check out my recent post over at Serious Eats , a rundown of what's appearing now in New York farmers' markets.  I visited both my local market in Fort Greene , Brooklyn, as well as the largest, most popular market in New York in Union Square (above).
In addition to the ubiquitous ramps , I also spotted asparagus, nettles, rhubarb, young garlic, spinach , and other hardy greens like chard and collards .  Plus, some farmers were showing off greenhouse tomatoes and hydroponic lettuces .  And I picked up some green eggs , which ended up as huevos rancheros !  Check out the post for lots more pictures.
In the coming weeks look for this recurring feature, where Nick will also be covering markets in the Midwest.  Or, if you live on the west coast, stay tuned to Serious Eats or check out last week's jealousy-inducing report from San Francisco .
Announcements