By Blake Royer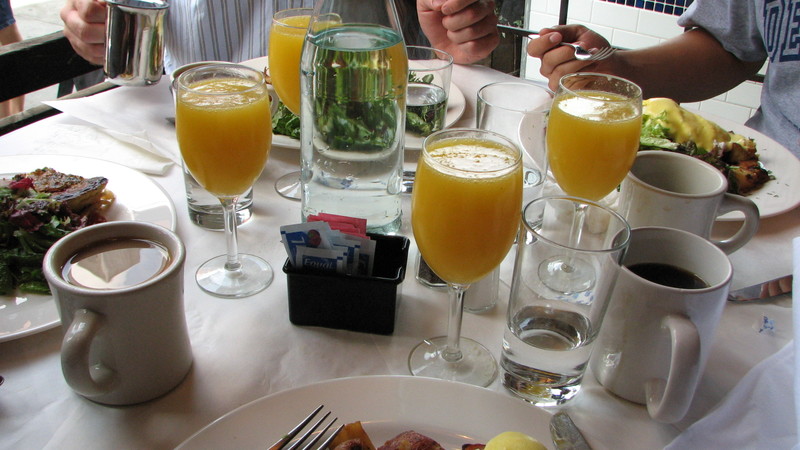 It's difficult, sometimes, to make Brunch plans.  They usually happen in a haze at 1:30 in the morning, when everyone's hungry, a bit tired, and getting very sentimental.  "Oh, let's all wake up and have a big intimate meal together tomorrow!"  It's a way of ensuring, in hopeful and vague way, that the night never has to end--just after a short nap, we'll all get together again and the only difference is that the sun will be out. This plan works even better when you describe to people that you'll be having tart, tickly mimosas to ease the brain, and that you can have as many as you want.  They'll probably agree to it blindly, and then pass it off as ridiculous as they hit the bed later that night. But the rumors are true: if you pay Patois twelve dollars on Sunday from 11am onwards, they'll give you a filling, well-prepared brunch and throw in unlimited coffee and mimosas to boot.  It's still up for debate, however, whether having unlimited access to those things is such a good idea.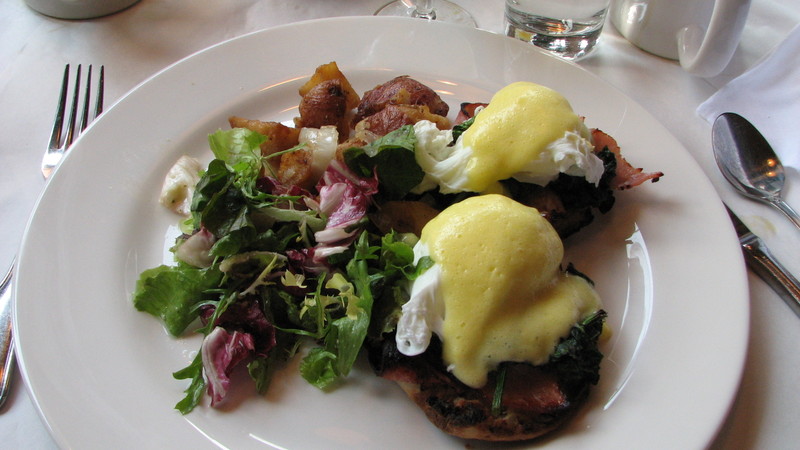 The Patois brunch menu sticks to pretty basic bistro-style fare with lots of hollandaise and poached eggs.  Above is my Eggs Patois, an Eggs Benedict-inspired creation with nicely charred ham, an absolutely gorgeous poached egg, and the foamiest hollandaise I've ever experienced.  A nicely dressed salad accompanied the very good but not-quite-crispy-enough breakfast potatoes (I'm very picky about this brunch side item and often judge a restaurant on its approach to serving them).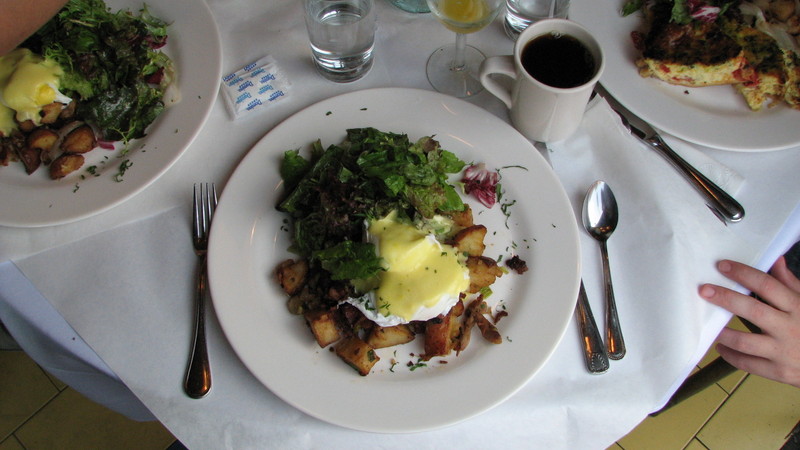 Two of us succumbed to the grandeur of Poached Eggs on Duck Confit Hash with Scallions, and it's easy to see why.  After a short discussion of what Duck Confit actually is, we decided to shut up and begin eating it.  Once again, a perfectly poached egg was just runny enough to fold into the hash.  I really wanted to try some of it, so I did.  Then I asked the other person to try theirs, too.  You know, for quality-control testing.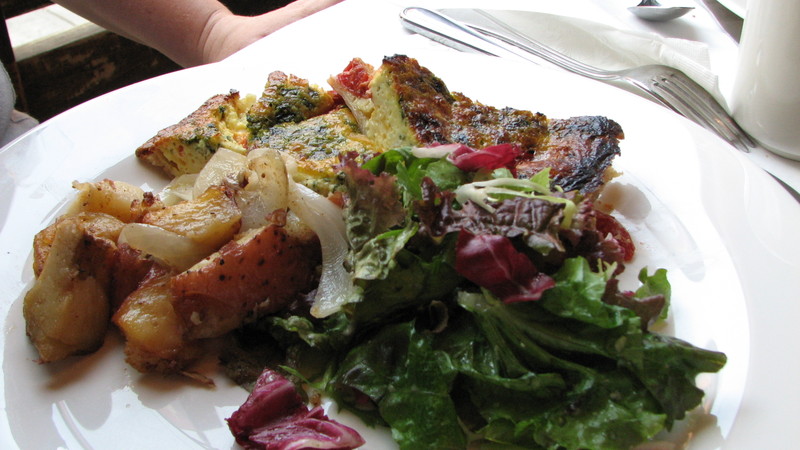 And finally, there was the Quiche Lorraine with Cheddar, Spinach, and Roasted Tomatoes, which I might argue was the highlight of the breakfast.  It wasn't as rich and absurd as the others, but I'm always convinced when a restaurant can prepare something simple like quiche so well: the texture was fluffy and perfect, the vegetables balanced, the seasoning just right. By the end, we were all surfing the wave of mimosa-wooziness and nervous coffee-energy.  It was a bit of an fence-ride, and the rest of the day I wasn't sure how I was supposed to be feeling. I can't say I'm much up on Williamsburg brunch options, but at least as far as South Brooklyn goes, Patois is cheap, very well-prepared, and you get to leave caffeinated and drunk.  I'm willing to say: best brunch in Brooklyn. Patois (718) 855-1535 255 Smith St. at Degraw Brooklyn, NY Not open for brunch on Saturdays.  There may be a long wait; it's worth calling ahead and seeing if they'll put your name in.
Brooklyn,
Brunch,
Duck,
Duck Confit,
Eggs,
New York,
Quiche,
Restaurants