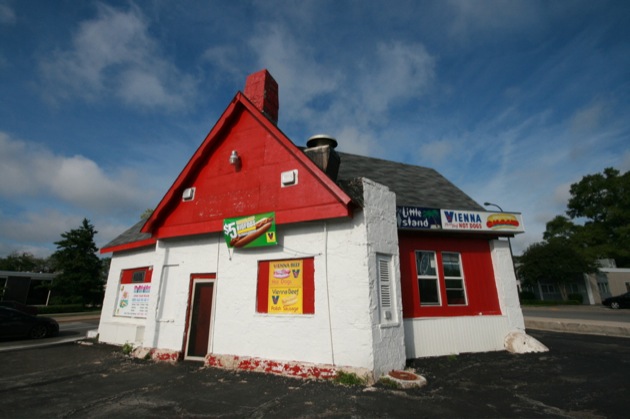 Chicagoans, I need your help.
For the last week I've been an outsider, taking trips down to the city while staying with my parents in the suburbs, the guy who has to find his way back north again when the night is through, spending cash on the Metra train, bumming rides back from friends. From my quiet vantage point up here I can just see a faint outline of the skyline.
Nick's a well-worn Chicagoan at this point, and he's showed off his city well, tempting me with the city's gorgeous architecture, its butchers, its hot dogs, and more than a couple wonderful bars.
But there's a reason he's been so eager to usher me around: my stint in Europe is over, I'm getting married in August, and Elin and I have some exciting news: we're moving to the Windy City.  At long last, Nick and I will be in the same city again for the first time since Brooklyn, where we used to wreak havoc in the kitchen more than two years ago.
But! Elin and I don't have an apartment yet, and that's where you can help. Where we should live?  Which are the best neighborhoods for eating and cooking?  Nick lived it pretty fancy in beautiful Bucktown, which reminds us a lot of Brooklyn, so that's at the top of the list. But overall our priorities are good walkable options for cooking, since we don't have a car: grocery stores, produce, butchers, and cheese people.  Sing the praises of your Chicago neighborhood!
(You might have to convince me that living next door to Stanley's Produce isn't the only option: that place is incredible.  The Park Slope Food Coop was one of my favorite things about New York , with its superb and inexpensive selection of produce--but when Nick took me to Stanley's, where I saw artichokes the size of soccer balls for 2 bucks each, I fell in love.  Even the lines were long, making me feel like I was right back in Brooklyn.)
So let's have it!
Announcements