The Big Mac will always be better.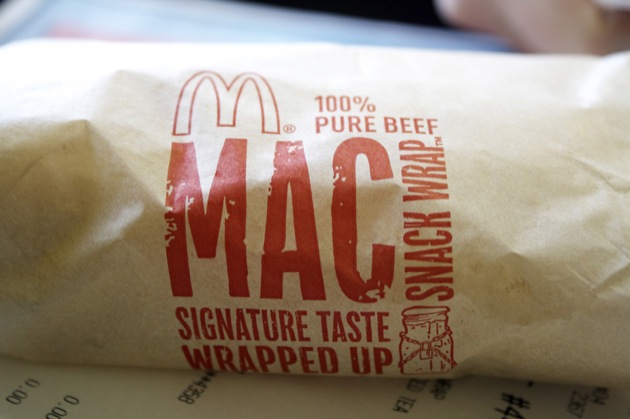 I should apologize in advance for this fast food rant. I've never indulged in such a tirade before, but I simply couldn't resist this one. Regularly scheduled content will return later this week, I promise.
The Mac Snack wrap is the stupidest, most idiotic, dumbest fast food creation I've ever seen. It purports to be a Big Mac in flour tortilla, except it betrays logic and any culinary...